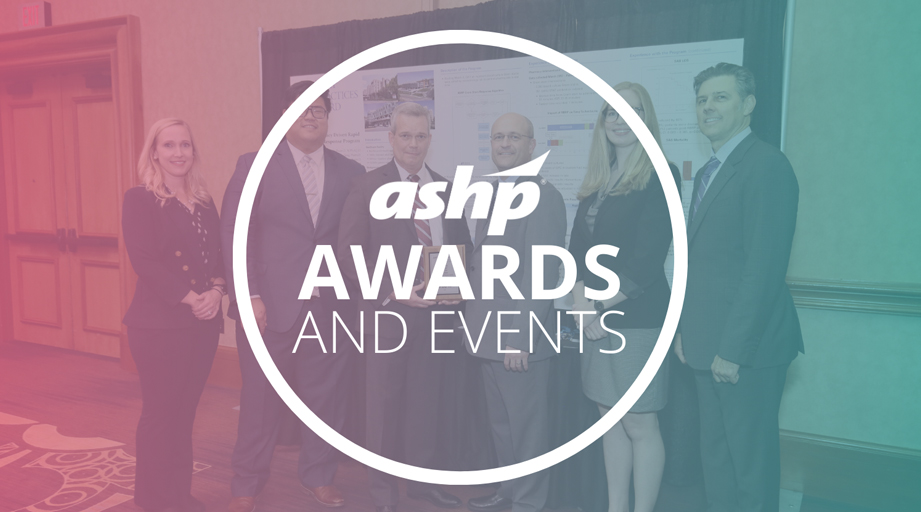 Are you looking for more ways to support student pharmacists and the future of the profession? Look no further than the ASHP Clinical Skills CompetitionSM (CSC).
What is the CSC?
The CSC is an interactive, team-based analysis of clinical scenarios for hospital and health-system pharmacists. It encourages student pharmacists to apply their didactic education and clinical knowledge, enhances their skills in collaborative practice, and develops their confidence as medication use experts within an interdisciplinary healthcare team.
Working in pairs, student teams from every ACPE-accredited PharmD program compete by assessing patient information and current therapy, identifying and prioritizing drug therapy problems, identifying treatment goals, and formulating a comprehensive pharmacy care plan. Teams are evaluated on the clinical relevance, effectiveness, comprehensiveness, and practicality of their written recommendations and on the clarity and logic of the oral presentation. A panel of judges, composed of ASHP members from across several practice settings, determines the winner of the national-level competition using a standardized set of evaluation criteria.
What can I do?
Attend the Final Round of the CSC on Sunday, Dec. 3, from 12:30 to 3:15 p.m., located in room 156, 100 Level, Anaheim Convention Center North.
Show your support by stopping by to listen as the top 10 teams provide an oral defense of their care plans. Each team is given 10 minutes to summarize their care plan and answer questions from a panel of judges. Enjoy the range of presentations at this impressive session. You are also invited to stick around for the case review with the national case writer. Only have a few minutes? No problem — attendees are welcome to come and go throughout the session as their schedule permits.


Submit a case summary to be considered as a CSC case writer.
Each year, ASHP seeks two case writers for the local (preliminary) and national (semi-final) level of the CSC. Case submissions are often based on real patient cases or the cumulative clinical experiences of the case writer. Selected cases focus on a core pharmacotherapy topic and involve critical thinking on the part of the student competitors. This is a great opportunity to flex your clinical expertise, expand your professional development, illustrate the importance of the pharmacist's role in improving patient care outcomes, and give back to the profession. View the Call for case writers to learn more.
Questions? Visit ashp.org/clinicalskills or contact [email protected].
The CSC is sponsored by the ASHP Foundation and supported by McGraw Hill and Wolters Kluwer Health.
Posted November 3, 2023