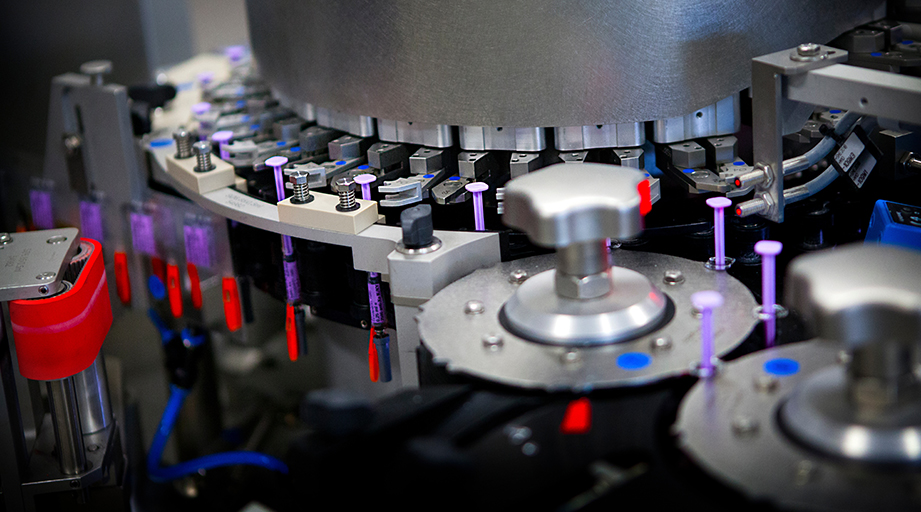 The most egregious quality problems at drug manufacturing facilities — including mold in vials of medications and metal shavings in bottles — have made headlines, then dropped off the public radar. Yet product integrity issues remain major contributors to the seemingly unending problem of drug shortages that threaten Americans' health and national security.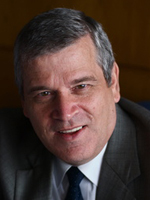 Stephen
Schondelmeyer
"We're talking about drugs that can mean life or death for people," said Stephen Schondelmeyer, a professor of pharmaceutical economics at the University of Minnesota and board member of the End Drug Shortages Alliance, of which ASHP is a founding member. "They deserve a high level of attention to quality."
Chemotherapies are back on the list of the top five drug classes affected by shortages, and three common treatments — cisplatin, fluorouracil, and methotrexate — remain in short supply due to manufacturing delays, according to ASHP's drug shortages database. While drugmakers are not required to explain the causes of shortages, evidence suggests issues with quality in the manufacturing — rather than high-profile spikes in demand — are a key factor. That evidence includes:
A 2019 U.S. Food and Drug Administration (FDA) review that found more than 60% of drug shortages between 2013 and 2017 stemmed from manufacturing or product quality issues;
A 2021 Vizient study that determined drugs made at facilities with a greater number of manufacturing violations had a "statistically significant higher likelihood of a shortage event;"
Testimony submitted to a House subcommittee on May 9 by the chairman of the API Innovation Center that said more than 1 in 4 generic prescriptions in the United States were produced by manufacturers that received FDA warning letters in the last 26 months.
Contaminated eye drops and antidiabetes medications are among the best-known examples of manufacturing problems. But the medications especially vulnerable to quality problems are generic sterile injectable products, which require complex and expensive manufacturing processes but sell at low prices — a financial calculation that experts say does little to encourage investment in production improvements.
Injectable drugs, including IV saline, propofol, and chemotherapies, are more than twice as likely to experience shortages compared to medications in other forms, such as oral tablets or topical products, according to a report from the U.S. Senate Committee on Homeland Security & Governmental Affairs.
Generic drug products already have limited numbers of manufacturers. Those products that rely on a single production line run into problems if that line is compromised. Drugmakers produce their medications in a "just-in-time" manufacturing mode, Erin Fox, an ASHP member and senior director of Drug Information and Support Services at University of Utah Health, said in a recent ASHP podcast.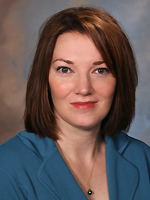 Erin Fox
"They don't have a lot of redundancies, they don't have a stockpile," Fox said. "So even if one company has a problem, it almost always immediately results in a shortage."
Domestic manufacturers have had quality problems at their facilities, but when it comes to generic medications, the state of foreign facilities is especially critical because of the sheer volume they produce. More than 90% of generic sterile injectables for acute critical care, for instance, rely on key materials from China or India, according to the Senate report.
When the COVID-19 pandemic broke out in 2020, the FDA suspended routine in-person surveillance inspections and relied on manufacturers to provide records upon request. FDA resumed inspections in February 2022, but the pace to crank up overseas inspections has been slow. A recent ProPublica analysis of FDA data found inspections of overseas drug manufacturers, located mostly in India and China, have dropped even as the number of manufacturers has gone up. In fiscal year 2019, the FDA inspected 37% of the nearly 2,500 overseas manufacturers; in 2022, the agency inspected only 6% of 2,800 facilities.
At U.S. sites, the FDA can inspect with no advance notice, Schondelmeyer said. But at foreign sites, he said, inspectors must give advance notice, as much as two weeks, for diplomatic reasons. "The FDA can't simply show up and say, 'Hi, we're here from the U.S. FDA and we're here to do an inspection," he said.
As a December incident in India demonstrates, inspectors must then spend their limited time trying to discern the truth when manufacturing workers do not cooperate.
FDA inspectors decried a "cascade of failures" at Intas Pharmaceutical's facility in Gujurat, India, after inspectors said in their report that they found evidence that the company had destroyed many records. Because of redactions in the federal inspection report, it is difficult to discern which drugs might have been affected.
ASHP in 2021 collaborated with partner organizations on the report Improving the Quality and Resilience of the United States Healthcare Supply Chain. One recommendation in that report is to ramp up domestic production of active pharmaceutical ingredients and finished dosages forms of essential medicines like vaccines, thus reducing the reliance on overseas facilities.
Experts also say that the pharmaceutical industry must update to a continuous manufacturing process as the batch production system is riddled with potential pitfalls. "Emerging manufacturing technologies have the potential for higher quality and reliability," said Michael Ganio, ASHP's senior director of pharmacy practice and quality. "The adoption of these technologies should be incentivized to help ensure access to critical medications."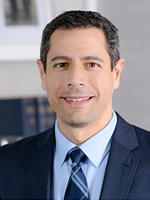 Michael Ganio
ASHP is advocating for other changes related to supply chain quality, including requiring the FDA to create a rating system of drugmakers quality manufacturing processes. Those ratings would be available to the public, and health systems could use them when deciding where to purchase their medications.
The FDA has also promoted a system that would rate producers' quality manufacturing systems, but Schondelmeyer pointed out that it would be voluntary and anonymous. "For quality ratings to be effective and most helpful, it has to be on a manufacturer and product-specific basis," he said.
The conversation about paying more for quality could be a difficult one as hospitals in 2022 had their worst financial year since the start of COVID-19, according to the latest data from Kaufman Hall. But health systems already spend an estimated $359 million a year in labor costs just to manage drug shortages, a 2019 Vizient study found.
"There are direct and indirect costs to drug shortages, not to mention the clinical impact," said Ganio. "Buying products from manufacturers that invest in their quality and supply chains may cost more, but should ultimately lower the cost of care."
But, Ganio added, "Unfortunately, we lack the transparency to know which manufacturers are making these investments."
And so hospital pharmacies must continue to manage supply chain problems. At Northwestern Medicine — Kishwaukee Hospital in DeKalb, Illinois, a 100-bed facility that serves a rural area, Kyle Johnicker, the pharmacy's clinical coordinator, said his team must routinely perform workarounds to deal with shortages, mainly of local anesthetics and epinephrine injections. "Every day is a new challenge," he said.
Employees manage to pull it off, but being creative is not a sustainable way of sourcing medications. "You want it to be a quick, no-thinking solution," he said.
At Martha's Vineyard Hospital, a critical access hospital reachable only by ferry from the Massachusetts coast, pharmacy operations manager Valci Carvalho stays in close contact with his buyer, figuring out which medications are running shortages and how best to respond. In one case, he said, a partner hospital in Nantucket had to send vials of vinblastine when supplies were running low. "It's become such a part of life," he said of the shortages.
His boss, pharmacy director David Caron, added that shortages are more than just an on-going logistical headache. In a small area like his, the patients who suffer from shortages are his neighbors, people he sees at the grocery store. "That makes the challenge even more significant," he said, "because of that human component."
Posted May 10, 2023