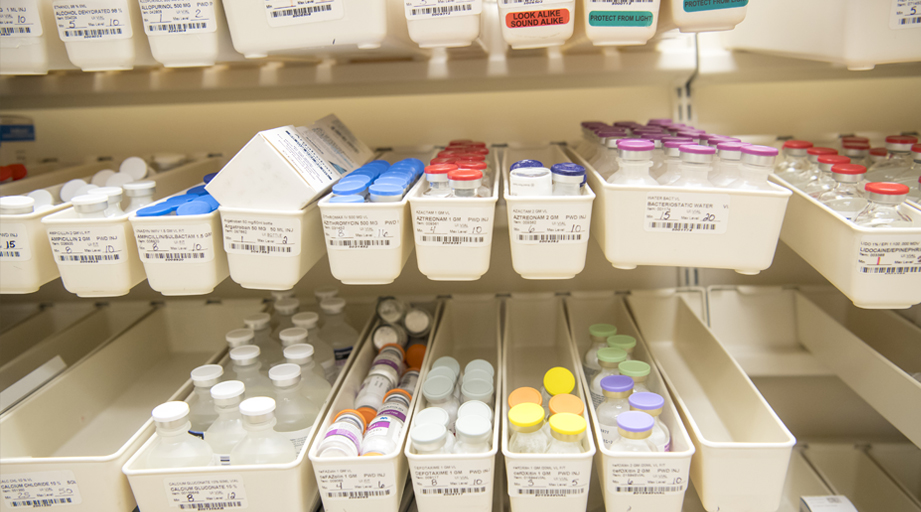 More than half of hospital and health-system pharmacists have rationed, delayed, or canceled cancer treatments
Shortages of vital prescription drugs are nearing all-time highs, and hospital and health-system pharmacists are reporting major challenges obtaining medications, according to the ASHP (American Society of Health-System Pharmacists). In a new ASHP survey of more than 1,000 hospital pharmacists, 57% said they are facing critical shortages of chemotherapy drugs that are impacting patient care. Hospital pharmacists also report that significant shortages exist for steroids, hormonal drugs, and oral liquids, such as amoxicillin and lidocaine.
"Pharmacists in hospitals and health systems are working diligently with other clinicians to provide safe and effective care, despite ongoing drug shortages, by finding needed medications, identifying substitutes, and managing changes to treatment plans when required," said ASHP Chief Executive Officer Paul W. Abramowitz, PharmD, ScD (Hon), FASHP. "In some cases, there are no alternatives to the affected drugs, which puts patients at risk. This issue requires quick action from Congress to address the underlying causes of shortages and ensure patients have the medications they need."
About one-third (32%) of hospital pharmacists characterized the overall current state of drug shortages as "critical," meaning they are rationing, delaying, or canceling treatments or procedures. Another two-thirds (63%) said the shortages are "moderately impactful," indicating they are managing them through operational strategies, but they are still affecting patient care.
ASHP's Drug Shortages Resource Center reported active, ongoing shortages of 309 drugs, the highest number in nearly a decade and close to the all-time recorded high of 320 shortages.
ASHP has called on Congress to enforce existing laws and implement solutions that can reduce disruptions in the drug supply chain, particularly for lower-cost injectable generics. Some manufacturers have reduced or stopped production of generic drugs due to price constraints and quality issues, and ASHP recently released new policy recommendations to offer potential solutions for addressing the most severe and persistent challenges.
In all, 99% of survey respondents reported shortages, and many reported that shortages were adding to pharmacy costs, in some cases more than 20%. They reported managing the shortages through both clinical and operational efforts. The top reported strategies include offering therapeutic alternatives (97%), purchasing other vial sizes or concentrations (91%), and implementing rationing criteria (85%).
"Pharmacists have been managing drug shortages routinely for decades, but we're now seeing longer, more persistent shortages," said Abramowitz. "We're facing shortages for more than 300 drugs, and that trajectory is growing. This reality is unsustainable for hospitals and patients alike."
ASHP has led efforts to minimize and prevent drug shortages for more than 20 years. As part of that work, ASHP and the University of Utah maintain a drug-shortage database that tracks drugs availability, including regional shortages, across the nation. ASHP works closely with officials in the Food and Drug Administration's (FDA) Drug Shortages Program and regularly updates FDA staff, Congress, and other policymakers on emerging shortages. The ASHP Guidelines on Managing Drug Product Shortages offer practitioners actionable strategies to minimize the impact of shortages on patient care.
The ASHP survey was conducted online from June 23 to July 14, gathering 1,123 responses.
About ASHP
ASHP is the largest association of pharmacy professionals in the United States, representing 60,000 pharmacists, student pharmacists, and pharmacy technicians in all patient care settings, including hospitals, ambulatory clinics, and health-system community pharmacies. For over 80 years, ASHP has championed innovation in pharmacy practice, advanced education and professional development, and served as a steadfast advocate for members and patients. In addition, ASHP is the accrediting body for pharmacy residency and technician training programs and provides comprehensive resources to support pharmacy professionals through every stage of their careers. For more information, visit ashp.org and ASHP's consumer website, SafeMedication.com.
Posted August 10, 2023