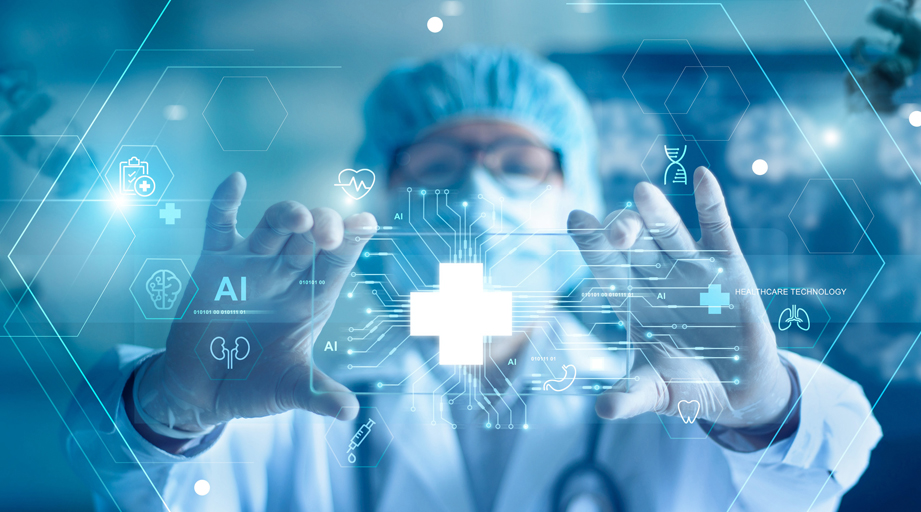 Artificial intelligence (AI) models won't solve every problem in healthcare. But when used thoughtfully and with an understanding of the technology's limitations, AI can be a useful tool that helps clinicians take better care of patients.
That's the key message to attendees of ASHP's Sept. 14 joint ASHP policy committee meeting on the role of artificial intelligence in pharmacy.
The joint ASHP policy committee meeting, part of ASHP's annual Policy Week activities, covers emerging topics in healthcare. Past meeting topics include workplace violence and hospital-at-home care models. The joint sessions jumpstart the conversation among members of the ASHP policy committees as they craft and refine policies that help guide pharmacy practice.
ASHP's 2023 pharmacy forecast report recognized the growing use of AI in healthcare and the need for the profession to contribute to how the technology is implemented in patient care. ASHP's most recent official stance on artificial intelligence is described in the 2020 statement on the use of AI in pharmacy.
Jeffrey Drazen, MD, former editor in chief of the New England Journal of Medicine, participated in this year's joint session remotely. In a presentation about the use of AI in clinical practice, he emphasized that the technology is best viewed as a tool, not a directive.
Drazen presented several case studies examining AI as a diagnostic aid in radiology and hematology and in screening for conditions such as diabetic retinopathy, skin cancer, and cervical cancer.
In some cases, Drazen said, the technology proved accurate and effective. In instances where AI performed poorly, the reasons included failure of the tool to incorporate changes in clinical practice, reliance on identification markings and other nonclinical features on radiology images, and the use of training data from sources that don't reflect accepted practices.
Session presenter Scott Nelson, pharmacist and associate professor of biomedical informatics at Vanderbilt University Medical Center in Tennessee, reviewed how AI models work and covered myths and facts about the technology.
One such myth is that AI has all the answers in clinical care. Nelson said healthcare is simply too complex for predictive algorithms to provide everything a clinician needs to make healthcare decisions. Instead, he said, AI technology can help point clinicians in the right direction as they care for patients.
Nelson also emphasized that AI models are only as good as the data that underlie the model's training. New research findings, newly approved drugs, and even drug shortages can drive changes in clinical practice that may not be represented in a model's training data.
"Those can all affect the performance of the model. And it will start to drift from its original performance," Nelson cautioned.
He said AI tools are great at performing repetitive and data-focused tasks that can consume clinicians' time and keep them from direct patient care activities. But he noted that AI lacks the capacity for common sense, compassion, imagination, and abstract thinking — qualities that are common to pharmacists and are also necessary components of patient care.
What all that means, Nelson said, is that AI is not poised to steal pharmacists' jobs.
Additional myths Nelson that challenged included that idea that upping the volume of training data always improves AI models; that models can be readily compared against each other; and that model developers know how to implement their systems in clinical practice.
Drazen said healthcare providers don't need to understand exactly how an AI algorithm works to successfully use it in clinical care. But he said clinicians should be alert to potential bias in training data that can make the model a poor fit for the local patient population.
He also said AI for medical use must be definable, scalable, and applicable to the specific medical problem at hand. When those needs are met, Drazen said, AI can aid in diagnosis, predicting outcomes, assisting with treatment decisions, and documenting patient visits.
"But without clear purpose, the AI system won't have the focus it needs for providing insights to the healthcare professionals," he said.
Posted September 29, 2023