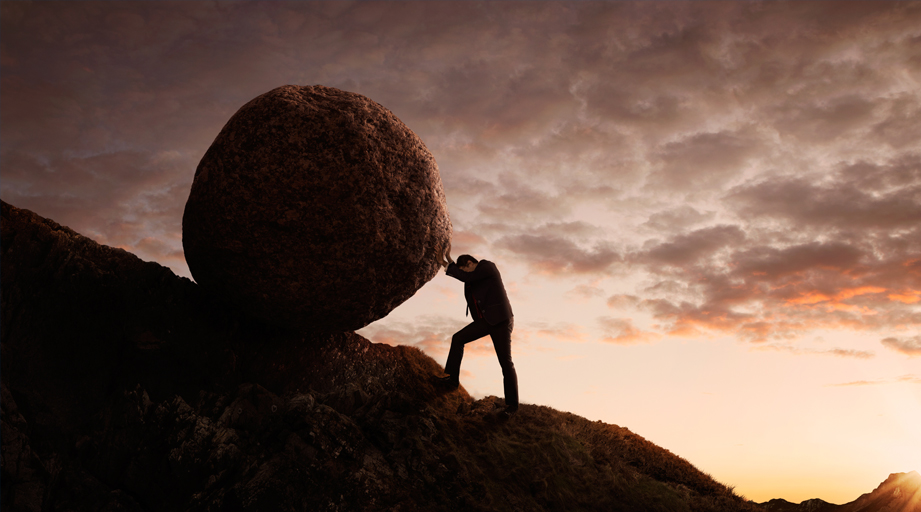 University of Florida (UF) pharmacists Leslie Hendeles and Randy Hatton are finally seeing traction on an issue they set in motion nearly two decades ago — the removal of some oral phenylephrine-containing decongestants from pharmacy shelves in response to data that the products don't work.
All it took was a freedom of information request, hundreds of hours of data acquisition and analysis, two citizen petitions, and a pair of Food and Drug Administration (FDA) advisory committee meetings 16 years apart, said Hendeles, professor emeritus at the UF College of Pharmacy, and Hatton, professor at the pharmacy college.
"It was a huge undertaking," Hatton said.
In February of 2007, Hatton, Hendeles, and UF College of Pharmacy colleague Almut Winterstein petitioned FDA to increase the maximum approved oral dosage of phenylephrine for adults, disallow the drug's use in children under age 12 years, and require new safety and efficacy studies comparing 10- and 25-mg doses of oral phenylephrine.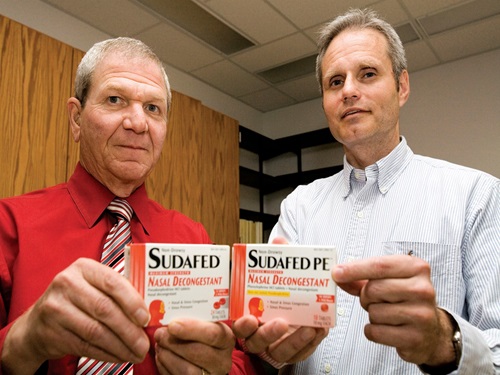 The petition described the UF researchers' review of the existing body of data on oral phenylephrine, including a meta-analysis that they coauthored. The overall findings indicated that phenylephrine, at the labeled dosage of 10 mg every 4 hours, did not outperform placebo.
Although the August 1994 FDA-approved monograph for oral nasal decongestants includes language for administering phenylephrine to children as young as age 2 years, the UF researchers found no data on the drug's safety or efficacy in children younger than age 12.
On Nov. 14, 2007, FDA's Nonprescription Drugs Advisory Committee met to discuss the issues raised by the UF team. Hendeles and Hatton both presented data during the meeting, Hendeles in person and Hatton remotely.
Hendeles notably told the attendees that if you have a stuffy nose and take a 10-mg single-ingredient oral phenylephrine product, "you're still going to have a stuffy nose."
The meeting concluded with the advisers recommending new safety and efficacy studies of oral phenylephrine, including studies of a 25-mg dose.
Hendeles had been interested in obtaining data on the higher dose, in part, because data suggested that less than 40% of orally ingested phenylephrine reaches the systemic circulation.
"One of the things that we knew, as pharmacists, is if you raise the dose you can often compensate for poor bioavailability," Hendeles said in a recent interview.
Representatives from Schering-Plough revealed during the meeting that the previous analysis measured both unmetabolized and metabolized phenylephrine. Because the metabolites were inactive, the true bioavailability of orally ingested phenylephrine was determined to be about 1%.
The advisory committee's recommendations apparently led Schering-Plough (now Merck) to conduct a new study evaluating higher doses of phenylephrine. The results, which were published in the Journal of Allergy and Clinical Immunology in 2015, weren't encouraging.
"It showed that four times the maximum FDA-approved dose of phenylephrine was no different than placebo," Hendeles said. The journal invited Hendeles and Hatton to write an accompanying editorial, which summed up the efficacy findings and questioned why oral phenylephrine remains on the U.S. market.
Hatton and Hendeles used data that became available after 2007 as the springboard for a Nov. 4, 2015, citizen petition asking FDA to remove oral phenylephrine from the agency's OTC drug monographs.
Hatton said FDA didn't appear to prioritize the new petition when it was first filed.
"Even though we got feedback that we provided good scientific justification for what we were asking ... nothing seemed to happen," he said.
But the agency ultimately moved forward with what Hatton called "an incredibly thorough and good evaluation of all the scientific evidence."
That evidence formed the basis of a Sept. 11–12, 2023, review by the Nonprescription Drug Advisory Committee. The committee members concluded that orally administered phenylephrine is not effective as a nasal decongestant at the recommended dosage.
"The advisory committee, after reviewing all of the evidence, voted unanimously to validate what we first said nearly 20 years ago," Hatton said.
FDA announced that it "will consider the input of this advisory committee, and the evidence, before taking any action on the status of oral phenylephrine."
The committee's recommendations have received widespread media coverage, and Hendeles and Hatton have been interviewed multiple times about their work on phenylephrine. Their New York Times-solicited editorial, We've Known for 20 Years This Cold Medicine Doesn't Work, was published Sept. 29.
In the weeks after the meeting, CVS announced that it will stop selling oral decongestants whose sole active ingredient is phenylephrine, although combination formulations will remain available, according to news reports.
Hendeles emphasized that effective nonprescription alternatives to oral phenylephrine are available to relieve cold and allergy symptoms.
"For a person with a cold with a stuffy nose, there are really terrific nasal sprays, one of which is phenylephrine in a nasal spray. It just has a profound efficacy," Hendeles said. Other effective nonprescription remedies include oral pseudoephedrine for nasal congestion and nasal steroid products for allergic rhinitis.
Pseudoephedrine-containing products were removed from store shelves in 2006, as required by the Combat Methamphetamine Epidemic Act (CMEA), which sought to limit sales of methamphetamine precursors. Pseudoephedrine-containing products remain available to consumers, but they must present identification at the pharmacy, which logs and limits the purchases.
An FDA briefing document for the September 2023 advisory committee meeting noted that when CMEA went into effect, most pseudoephedrine-containing nonprescription products were reformulated to instead contain phenylephrine.
With that drug now deemed ineffective, consumers "will require education to make the appropriate choices for alternative treatments," according to the briefing document.
Hatton said pharmacists "have a really critical role in educating about what the alternatives are that have been shown to be effective."
But medications other than oral phenylephrine that are thought to be ineffective still remain on the market. One such drug is guaifenesin, a common ingredient in cough and cold remedies.
"There are a number of studies that show it is not effective as an expectorant," Hendeles said. "I think that's a prime agent that needs to be looked at next."
But he questioned whether he and Hatton will lead the charge on guaifenesin, unless FDA comes up with a streamlined process to review old but potentially ineffective drugs.
"I don't know whether we'll have the energy to do another citizen's petition," Hendeles said.
Posted October 27, 2023