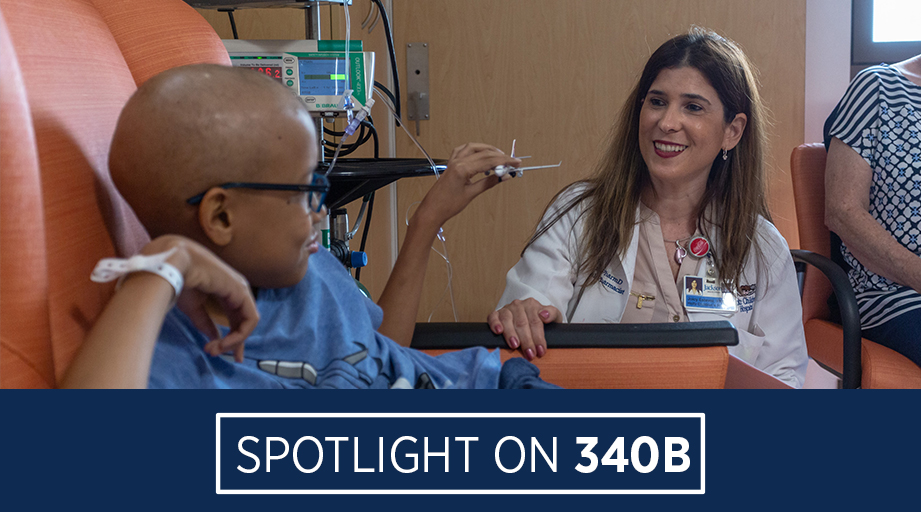 Her diabetes was untreated when the patient arrived at Atrium Health Wake Forest Baptist's mobile clinic in Winston-Salem, North Carolina. The pharmacy resident and other members of the clinical team noted she had signs of kidney damage.
The patient spoke no English and struggled to explain her problems, but the team included a Spanish-speaking interpreter who helped uncover the root of her decision to show up at the clinic: The woman's son was in the military, and she wanted to be healthy enough to spend time with him when he came home.
"Through a tearful visit, the team was able to not only develop a strong clinical plan for her diabetes, but also help her apply for multiple assistance programs to gain access to affordable care and medications," recalled Ellen Montgomery, an Atrium postgraduate year 2 resident in internal medicine pharmacy who worked at the clinic.
Atrium's mobile health clinic, held weekly at one of four local churches, started in 2019, thanks in part to savings from the 340B Drug Pricing Program, said Bibi Wishart, the pharmacy program director who helps oversee 340B. The churches are in underserved areas of the city, where residents may lack health insurance or access to care or face financial and social struggles.
---
Spotlight on 340B
The federal 340B Drug Pricing Program plays a key role in helping safety-net providers reach underserved patients. But drug manufacturers are leading attacks on the program. In this series, ASHP is highlighting how health systems depend on savings from the program for critical programs and services.
---
Services at the clinic include sick visits, cancer screenings, and medication management. Patients are often referred to the health system's stand-alone clinics, where pharmacists provide diabetes care, anticoagulation management, and other enhanced pharmacy services.
"What I think is really special about it is that they're there every week. And it's something these patients can get comfortable going to," Wishart said. "It starts off as just a little visit to a church. And then it just branches out into related benefits that spread out in the community."
The pharmacy population health team has been involved since the creation of the mobile health program in 2019 in various ways, including helping identify resources to help patients who could not afford their medications. Pharmacy residents in population health work in the clinic each week. "A pharmacy schedule has been provided for the practitioners to coordinate visits with a clinical pharmacist to ensure enough time is being allotted for patients to discuss medications," said Wishart.
Taylor McGhee, now an Atrium Health Wake Forest Baptist population health pharmacist who worked at the clinic as a resident in 2020, said her time at the clinic was "very eye opening."
"I remember most patients hanging out outside of the buildings and being so grateful for our presence there and for us being able to come to them, especially the patients with wheelchairs or mobility issues," she said. "I remember one day sitting around this tiny table drawing up COVID-19 vaccines with one of the providers and thinking how collaborative this clinic was and how it really could be the future of healthcare: going to the patients rather than patients coming to us."
Wishart said the savings from 340B allow healthcare organizations to make such community investments that otherwise might not be financially feasible.
"Limiting the program or decreasing its scope will jeopardize our mission to improve health, elevate hope, and advance healing for all," she said.
Posted November 8, 2023