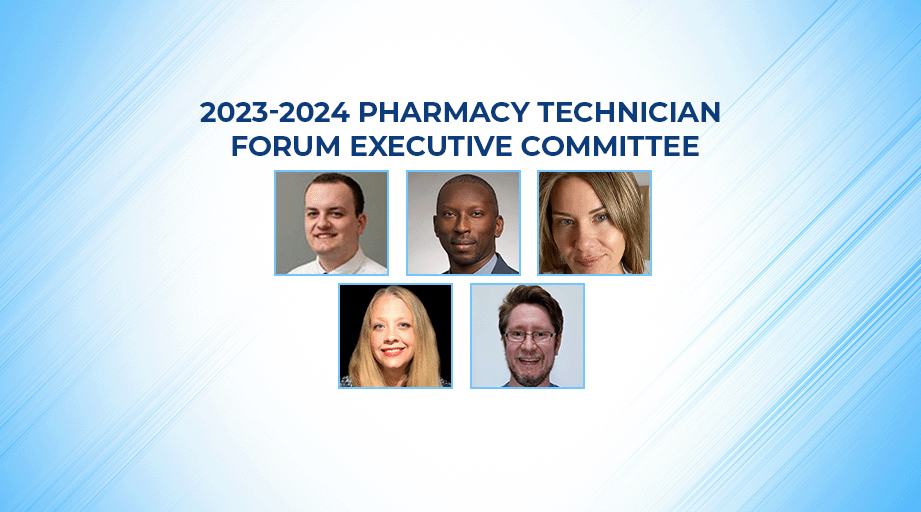 Ashley Snow has worked in the health sector since she was a volunteer high school student earning community service hours at a local hospital.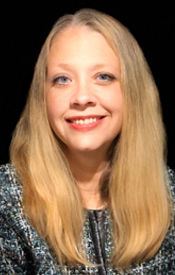 "I've been a technician for 22 years now," Snow reflected. "I've worked in health-system pharmacies, I've worked in retail, and I did a very long stint in oncology and sterile compounding infusion."
Not only did she excel at the preparation work, but she enjoyed sharing and showing others how to compound as well.
Since 2019, Snow has worked for HCA Research Medical Center in Kansas City, Missouri, first as the pharmacy technician supervisor and now the pharmacy technician operations manager, overseeing all technician and intern workflows and technician career pathways in all areas of the medical center's inpatient and oncology pharmacy.
"I love being hands-on, but I also love really digging into people and seeing them realize what they're good at," she said. "I enjoy being their advocate and trying to help them find their path and determine what they want to do. I like to teach as much as I like to learn, and I feel like the work that we do is good work. There's not a patient in the facility that doesn't get a medication in some way from the pharmacy. Pharmacy technicians really deliver and make it happen."
Her previous positions include working as a sterile compounding coordinator at the University of Kansas Cancer Centers in Kansas City. She started there in 2012 as a technician then quickly became certified. Over a few years she advanced to a buyer, a trainer of other technicians, and then a coordinator for the health system supervising sterile compounding activities at 6 outpatient cancer center pharmacies in Kansas and Missouri. Snow also has done some as-needed work at the inpatient pharmacy for Saint Luke's Cancer Institute in Kansas City. She worked part-time while completing her bachelor's degree in healthcare administration.
Snow now brings her experience to the Pharmacy Technician Forum (PTF) Executive Committee. She has been involved as the pharmacy liaison and a member of the Greater Kansas City Society of Health-System Pharmacists (GKCSHP) and the Missouri Society of Health-System Pharmacists (MSHP), and she is part of MSHP's membership committee. Snow also created a continuing education presentation for MSHP for technicians about career advancement opportunities that ran during American Pharmacists Month. In 2022–2023, Snow chaired ASHP's PTF Practice Advancement and Advocacy Advisory Committee, for which she now serves as executive committee liaison. In 2022, she was honored with GKCSHP's Pharmacy Technician of the Year award.
Snow said she has enjoyed her time so far on the executive committee, seeing "everyone else's passion" and gaining insight to the broader scope of what technician leaders are working toward.
"I am very much looking forward to seeing advanced technician roles become standardized across state lines," Snow said. "I'm trying to advocate for that, to have one singular set of requirements for pharmacy technicians. I want advanced technician roles recognized. And I believe that technicians should all be certified and have the opportunity and a pathway to get there. That's how we elevate the entire practice."
She said the lack of uniform technician standards across all states is a barrier to advancing the field.
"What one health system or state considers qualifying for a technician here is not going to match to another area," she said. "You may have been very advanced in one spot, but you are level 1 when you move to another area, simply because you're new."
Pharmacy technician roles typically are described as distributive rather than clinical. But Snow said she has been encouraged to see technicians taking on aspects of pharmacist workflows that don't require advanced degrees, such as pharmacy information technology, drug diversion monitoring, medication reconciliation, and purchasing. Technicians also are starting to direct technician training programs traditionally run by pharmacists.
The varied certificate options and trainings offered by the pharmacy technician training board (PTCB) and its alliance with ASHP should help continue to propel the field forward, Snow said. ASHP itself also has begun opening some of its own certificate and continuing education programs to technicians to enable them to earn microcredentials.
"I'm a big fan of ASHP collaborating with PTCB and being the approved entity for a lot of the prerequisites for these advancement certificates," said Snow, who is an exam item writer for PTCB. "I see a lot of what we're trying to do in elevating the exams themselves, and how the collaboration with ASHP brings that up on everyone's radar. It's very exciting."
Posted October 18, 2023