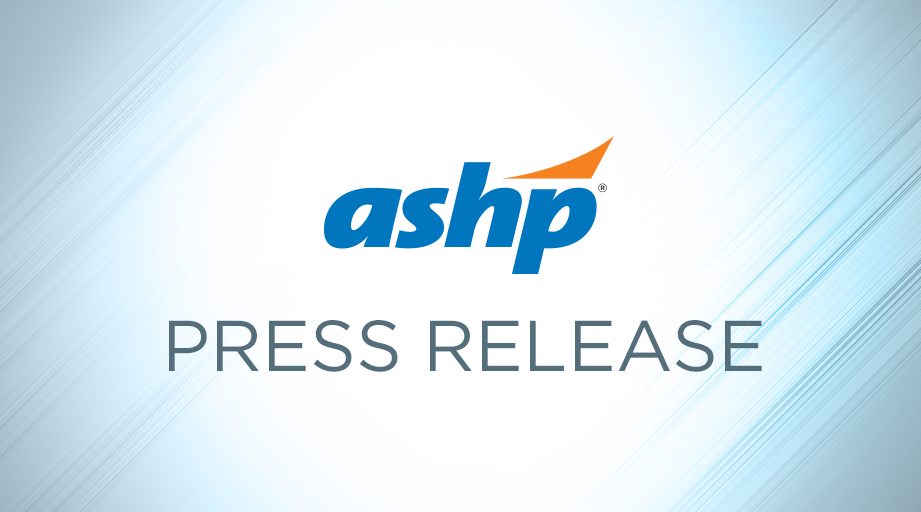 Pharmacists Call Shortage of IV Fluid Bags "Severe"
The results of a survey released today by ASHP illustrate the considerable impact shortages of small-volume parenteral (SVP) solutions are having on daily operations and patient care in most hospitals across the country.
Nearly all of the respondents (99.1 percent) to the informal, non-scientific survey indicated that their hospital has been affected by the shortage. More than 60 percent called the shortage "severe" and noted that limited inventory of the critical product has required healthcare providers to adopt new procedures and use alternative therapies to treat patients.
More than three-quarters of the respondents had less than two weeks' supply of SVPs in inventory at the time of the survey. Survey respondents are taking a variety of steps to mitigate the shortages, including using alternative methods of administration such as IV push, intramuscular injections, or oral dosage forms (84.5 percent); using non-formulary premixed solutions and/or frozen products (64.4 percent); and implementing protocols that restrict the use of product (60.1 percent).
SVPs are solutions of 100 mL or less used in nearly every hospital in the United States to dilute intravenous medications. The shortages are primarily a result of hurricane-related damage to pharmaceutical manufacturing plants in Puerto Rico.
The shortage of SVPs is the latest in a series of shortages of critical medications, including sodium bicarbonate and epinephrine. Drug shortages pose a significant threat to the safety and quality of patient care in hospitals and other healthcare settings and may result in delayed treatment and increased risk of adverse reactions and medication errors.
"We strongly believe that the current drug shortage situation is unacceptable and unsustainable," said ASHP CEO Paul W. Abramowitz, Pharm.D., Sc.D. (Hon.), FASHP. "It threatens harm to patients, wastes valuable healthcare resources, causes great uncertainty, and disrupts the healthcare system."
ASHP has led efforts to find solutions to minimize and prevent drug shortages for nearly 15 years. The association works closely with officials in the FDA's Drug Shortages Program and collaborates with the University of Utah Drug Information Service to track drugs in short supply. The ASHP Drug Shortages Resource Center features recommendations for managing current inventory and, when available, recommendations for alternative therapies.
In November 2017, ASHP initiated a congressional call to action with key stakeholders, asking Congress to take immediate action to address the public health crisis caused by persistent shortages. The association also hosted a roundtable discussion where participants identified 11 recommendations to address the ongoing patient-care challenges associated with drug shortages.
The full text of the ASHP survey report is available here.
About ASHP
ASHP represents pharmacists who serve as patient care providers in acute and ambulatory settings. The organization's 45,000 members include pharmacists, student pharmacists, and pharmacy technicians. For more than 75 years, ASHP has been at the forefront of efforts to improve medication use and enhance patient safety. For more information about the wide array of ASHP activities and the many ways in which pharmacists advance healthcare, visit ASHP's website, www.ashp.org, or its consumer website, www.SafeMedication.com.
Posted January 11, 2018