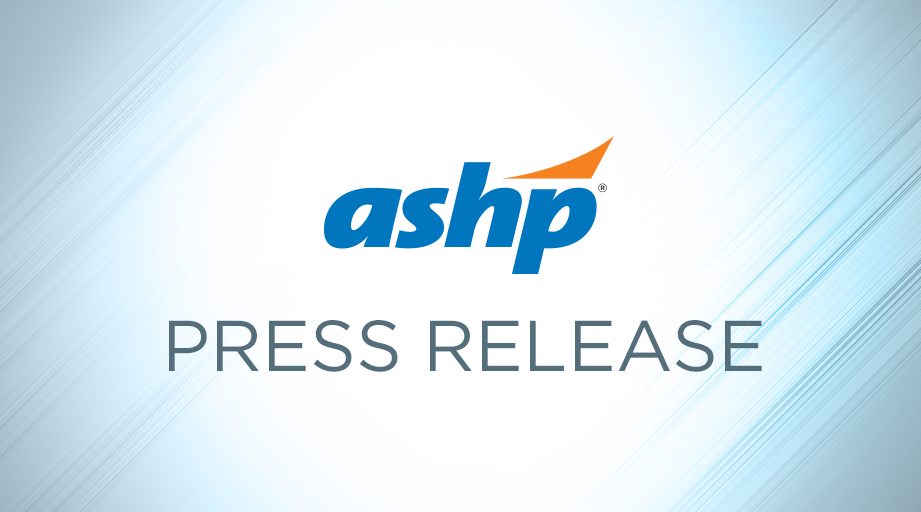 Updated Guidelines Describe Pharmacist's Roles on Pediatric Patient Care Team
BETHESDA, Md. — ASHP, in collaboration with the Pediatric Pharmacy Advocacy Group (PPAG), today published updated national guidelines outlining best practices for pediatric pharmacy care in hospitals and health systems. The ASHP-PPAG Guidelines for Providing Pediatric Pharmacy Services in Hospitals and Health Systems describe opportunities for pharmacists to contribute to the care of pediatric patients as part of a healthcare team and offer recommendations to address current and future challenges in pediatric pharmacy.
The guidelines explore the essential elements of care for pediatric pharmacy services, including developing medication-use policies, addressing staffing and facility needs, and preparing, packaging, and labeling medications. The recommendations also address strategies for managing drug shortages, selecting appropriate drug administration devices, and educating and counseling patients and their families.
"Providing care to pediatric patients poses unique challenges for pharmacists, including limited data on the safety and efficacy of medications as well as operational demands and requirements that differ dramatically from those in a practice focused exclusively on adults," said Vicki Basalyga, Pharm.D., BCPS, BCPPS, Director, Section of Clinical Specialists and Scientists at ASHP. "These guidelines will help ensure that pharmacy departments are equipped to address these issues and provide pediatric patients with care that is safe and effective."
The guidelines were developed by an expert panel using recommendations and best practices culled from the scientific literature, therapeutic and practice guidelines, and national and international standards. The guidelines are intended to work in concert with the ASHP Minimum Standard for Pharmacies in Hospitals.
The guidelines are published online here. They will be published in the April 15 issue of AJHP.
About ASHP
ASHP represents pharmacists who serve as patient care providers in acute and ambulatory settings. The organization's 45,000 members include pharmacists, student pharmacists, and pharmacy technicians. For more than 75 years, ASHP has been at the forefront of efforts to improve medication use and enhance patient safety. For more information about the wide array of ASHP activities and the many ways in which pharmacists advance healthcare, visit ASHP's website, www.ashp.org, or its consumer website, www.SafeMedication.com.
About PPAG
The mission of PPAG is to advocate for safe and effective medication use in children through education, collaboration, and research. The association's 1,400 members include pharmacists, pharmacy residents, pharmacy technicians, and pharmacy students who practice in various inpatient and outpatient care settings. For more information about the organization, go to www.ppag.org
Posted April 5, 2018