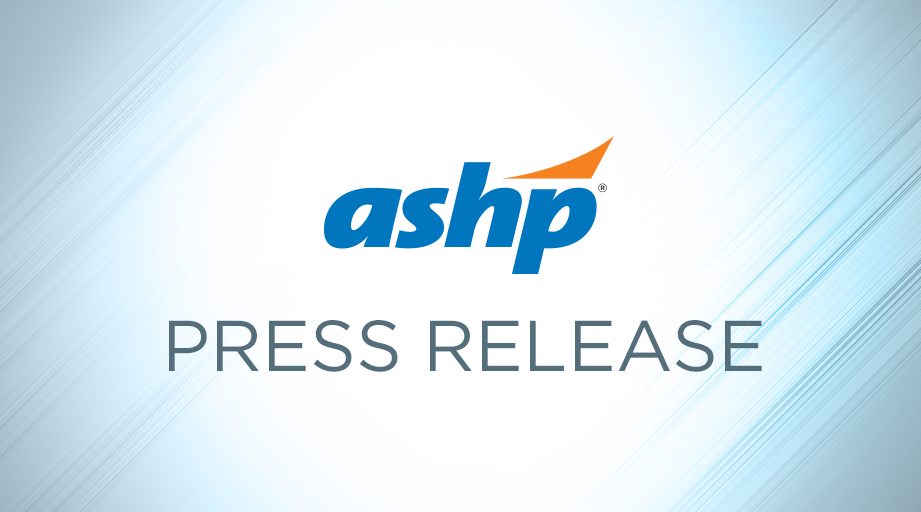 New Guidelines Call for Standardized Approach to Managing Investigational Drug Products
ASHP today published guidelines that outline a standardized, collaborative approach for managing investigational drug products by research pharmacists, the pharmaceutical industry, and cooperative and research network groups. The ASHP Guidelines for the Management of Investigational Drug Products address the spectrum of investigational drug product management, including receipt, accountability, storage, handling, preparation, dispensing, and final disposition.
"The ultimate goal of standardizing the management of investigational drug products is to improve patient safety and provide clinical data that allow innovative medications to reach patients who need them," said Erika Thomas, B.S.Pharm., M.B.A., Director of the ASHP Section of Inpatient Care Practitioners. "These guidelines will facilitate the adoption of best practices by new and established clinical research pharmacies and ensure that these facilities are able to monitor the safety and efficacy of new products in the drug development pipeline."
To bring a drug product to market, the biopharmaceutical industry manufactures, distributes, and monitors investigational drug products for clinical research use at clinical study sites. Clinical research pharmacy is a specialized area of pharmacy practice that has evolved to meet the needs of drug study sites, to help ensure research participant safety, and to protect the integrity of study data. The level of pharmacist involvement in clinical research pharmacy varies and may be as simple as a part-time pharmacist or as complex as a team of dedicated clinical research pharmacists, technicians, and coordinators. A clinical research pharmacy is most commonly part of a larger pharmacy organization, although some are free-standing entities.
The ASHP Guidelines for the Management of Investigational Drug Products were drafted by an expert panel based on international and national standards as well as best practices drawn from the pharmacy literature. The guidelines are published online and will appear in the April 15 issue of AJHP.
About ASHP
ASHP represents pharmacists who serve as patient care providers in acute and ambulatory settings. The organization's 45,000 members include pharmacists, student pharmacists, and pharmacy technicians. For more than 75 years, ASHP has been at the forefront of efforts to improve medication use and enhance patient safety. For more information about the wide array of ASHP activities and the many ways in which pharmacists advance healthcare, visit ASHP's website, www.ashp.org, or its consumer website, www.SafeMedication.com.
Posted April 17, 2018