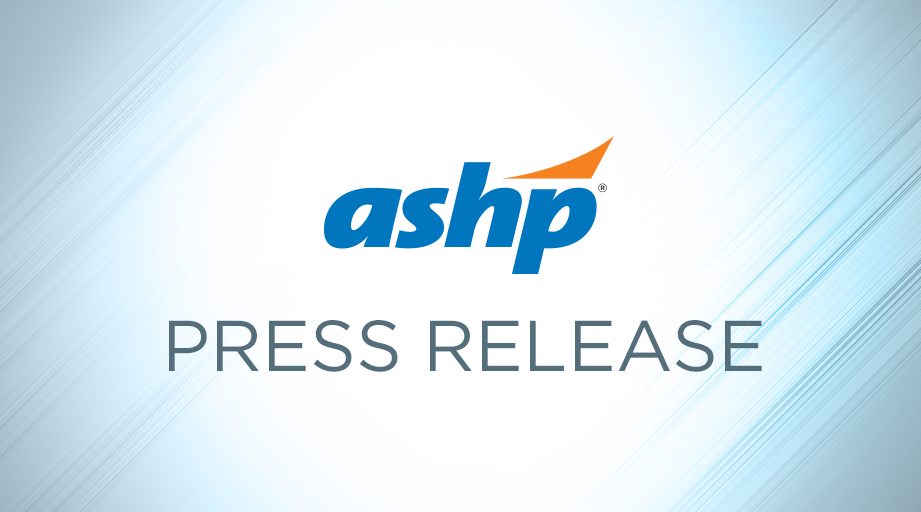 Respected Chief Pharmacy Officer and Leader Recognized for Outstanding Contributions to Pharmacy Practice

Rita Shane, Pharm.D., FASHP, FCSHP, today received the ASHP Board of Directors' Honorary Membership Award for her commitment to improving patient safety and expanding clinical pharmacy services. The award was presented during ASHP's 2018 Summer Meetings in Denver.
The ASHP Board of Directors' Honorary Membership Award recognizes individuals who have made outstanding contributions to pharmacy practice. Honorary members are elected for life by unanimous vote of the ASHP Board of Directors.
Dr. Shane is Chief Pharmacy Officer and Professor of Medicine at Cedars-Sinai Medical Center in Los Angeles and Assistant Dean, Clinical Pharmacy Services, at the University of California, San Francisco School of Pharmacy.
Active in state and national pharmacy groups, Dr. Shane has served on numerous professional committees, including the ASHP Council on Administrative Affairs, the Commission on Goals, and the Women in Pharmacy Leadership Steering Committee. She was Chair of the California Society of Health-System Pharmacists (CSHP) task force that established the CSHP Practitioner Recognition Program, a member of the CSHP Commission on Goals, and currently serves on the California Hospital Association Medication Safety Committee. She represented ASHP on the American Hospital Association Health Professions Committee, the National Quality Forum Patient Safety Advisory Committee, and the Joint Commission Hospital Professional Technical Advisory Committee.
Dr. Shane's extensive contributions to the scientific literature have been influential in raising the awareness of state and national healthcare decision-makers about the critical role that pharmacists play as patient care providers. She has nearly 100 publications to her credit and has made 200 presentations at local, state, national, and international meetings.
Dr. Shane has been recognized numerous times for her contributions to pharmacy practice and her passion for the profession. She is a Fellow of ASHP and CSHP, and she has received the CSHP Pharmacist of the Year Award, the John Webb Lecture Award, the ASHP Distinguished Leadership Award, the ASHP Distinguished Service Award, and the Harvey A.K. Whitney Lecture Award. In 2013, she was listed among the "50 Experts Leading the Field of Patient Safety" in Becker's Hospital Review.
About ASHP
ASHP represents pharmacists who serve as patient care providers in acute and ambulatory settings. The organization's more than 45,000 members include pharmacists, student pharmacists, and pharmacy technicians. For more than 75 years, ASHP has been at the forefront of efforts to improve medication use and enhance patient safety. For more information about the wide array of ASHP activities and the many ways in which pharmacists advance healthcare, visit ASHP's website, www.ashp.org, or its consumer website, www.SafeMedication.com.
Posted June 5, 2018