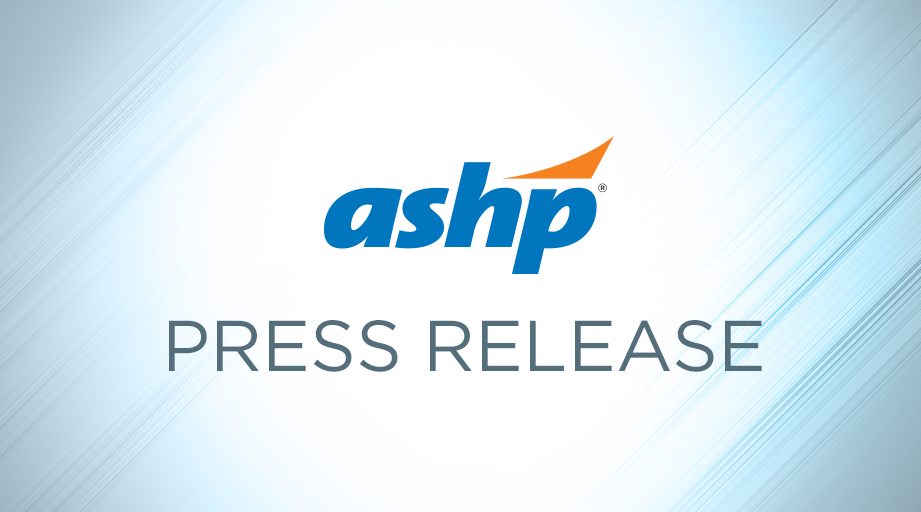 ASHP's Highest Honor Recognizes Contributions of Accomplished Clinician, Researcher, and Dean
Rebecca S. Finley, Pharm.D., M.S., FASHP, Founding Dean and Professor of the Jefferson School of Pharmacy at Thomas Jefferson University in Philadelphia and a pharmacy leader noted for her contributions to oncology pharmacy practice, is the recipient of ASHP's 2018 Harvey A.K. Whitney Lecture Award. Dr. Finley received the award on June 5 during ASHP's Summer Meetings in Denver.
ASHP has administered the Harvey A.K. Whitney Lecture Award, established in 1950 by the Southeastern Michigan Society of Hospital Pharmacists, since 1963. Harvey A.K. Whitney, ASHP's first president, was an editor, author, educator, practitioner, and leader in hospital pharmacy. The award recognizes significant contributions to the advancement of pharmacy practice. Nominations for the award are made by past recipients and ASHP members. The winner is selected by a majority vote of past honorees.
Finley began her career in 1979 as a Clinical Pharmacist at the University of Maryland Cancer Center in Baltimore. For more than 18 years, she served in a variety of positions at the University of Maryland, including Director of Oncology Research Services at the University of Maryland Medical Systems Department of Pharmacy Services; Associate Professor of Pharmacy Practice and Science at the School of Pharmacy; and Head, Section of Cancer Center Pharmacy Services, and Associate Professor of Oncology at the School of Medicine.
In 1997, Finley joined the Philadelphia College of Pharmacy, where she was Chair of the Department of Pharmacy Practice and Associate Dean of Pharmacy. She also served as President of the Meniscus Educational Institute, a for-profit, accredited medical education company.
A longtime member of ASHP, Finley has held numerous volunteer and leadership positions, serving as a Maryland representative to the ASHP House of Delegates, a member of the Council on Educational Affairs, and an oncology residency accreditation surveyor. In 1991, she was elected to a three-year term on the ASHP Board of Directors and, in 1994, was elected as ASHP President. Finley has also served in leadership roles with ASHP state affiliates in Maryland and Pennsylvania.
She is the recipient of several awards, including the Jonathan Roberts Award from the Delaware Valley Society of Health-System Pharmacists, the Robert J. DeSalvo Distinguished Alumni Award from the University of Cincinnati College of Pharmacy, and the Sister Gonzales Duffy Lecture Award from the Pennsylvania Society of Health-System Pharmacists.
Finley earned a B.S. in Pharmacy from the University of Cincinnati College of Pharmacy, a Pharm.D. from the University of Cincinnati Graduate School, and an M.S. in Institutional Pharmacy from the University of Maryland. She completed a residency at University of Cincinnati Hospitals.
About ASHP
ASHP represents pharmacists who serve as patient care providers in acute and ambulatory settings. The organization's more than 45,000 members include pharmacists, student pharmacists, and pharmacy technicians. For more than 75 years, ASHP has been at the forefront of efforts to improve medication use and enhance patient safety. For more information about the wide array of ASHP activities and the many ways in which pharmacists advance healthcare, visit ASHP's website, www.ashp.org, or its consumer website, www.SafeMedication.com.
Posted June 6, 2018