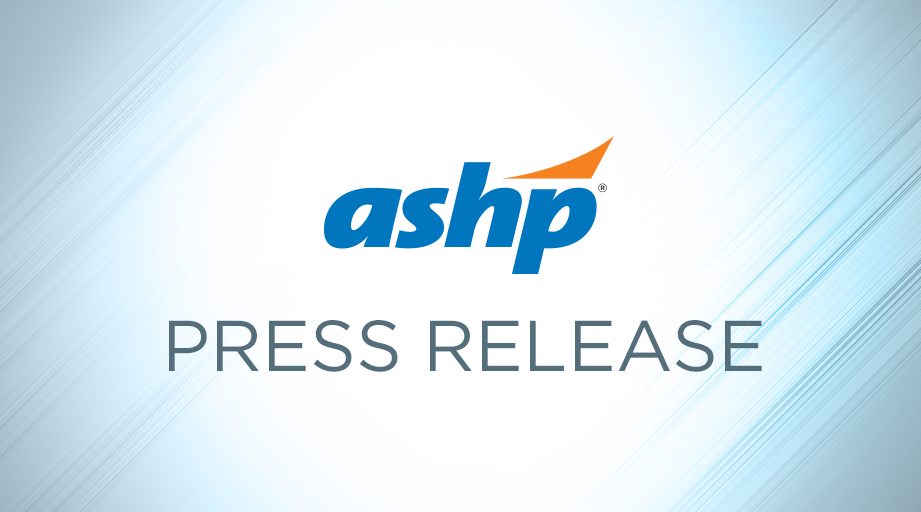 ACCME Hails ASHP as "Change Agent" for Professional Development
ASHP has earned Accreditation with Commendation, the highest level of accreditation from the Accreditation Council for Continuing Medical Education (ACCME), as a provider of medical education for physicians.
ASHP was awarded Accreditation with Commendation for the next six years following a rigorous accreditation process. In ACCME's decision letter, the council applauded ASHP as "a learning organization and a change agent" for patients and healthcare providers.
This is the second time ASHP has earned Accreditation with Commendation from ACCME for medical education for physicians; the first time was in 2012. ASHP's continuing medical education (CME) program teaches physicians about a variety of medication therapy and safety topics, including adult immunizations, optimal antimicrobial therapy, and risk factors for venous thromboembolism.
"Pharmacists and physicians collaborate on interprofessional care teams every day to provide patients with the best possible care," said ASHP CEO Paul W. Abramowitz, Pharm.D., Sc.D. (Hon.), FASHP. "We are immensely proud of this recognition from ACCME and the role ASHP plays in fostering interdisciplinary collaboration to improve patient outcomes. We look forward to our continued work providing world-class professional development products, services, and education to our members, physicians, and other healthcare providers."
The ACCME System employs a rigorous process for evaluating institutions' CME programs according to standards that reflect the values of the educator community and aim to accelerate learning, inspire change, and champion improvement in healthcare. Through participation in accredited CME, clinicians and teams drive improvement in their practice and optimize the care, health, and wellness of their patients.
ASHP is also accredited by the Accreditation Council for Pharmacy Education to provide education for pharmacists and pharmacy technicians. Visit the Continuing Education section of the ASHP website and ASHP Advantage to learn more about education programs for healthcare providers.
About ASHP
ASHP represents pharmacists who serve as patient care providers in acute and ambulatory settings. The organization's 45,000 members include pharmacists, student pharmacists, and pharmacy technicians. For more than 75 years, ASHP has been at the forefront of efforts to improve medication use and enhance patient safety. For more information about the wide array of ASHP activities and the many ways in which pharmacists advance healthcare, visit ASHP's website, www.ashp.org, or its consumer website, www.SafeMedication.com.
Posted August 21, 2018