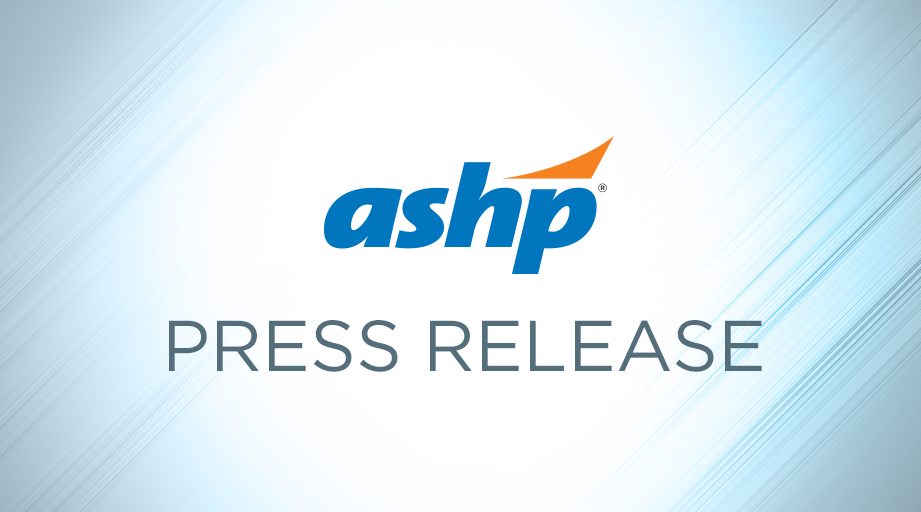 Leader in Patient Safety, Medication Error Prevention
Michael R. Cohen, R.Ph., M.S., Sc.D. (Hon.), DPS (Hon.), FASHP, will present the ninth annual William A. Zellmer Lecture on September 25, 2018. The lecture and award ceremony will take place during ASHP's annual Policy Week activities, where nearly 100 ASHP member leaders contribute to the development of professional policies focused on improving patient care and advancing pharmacy practice.
"We are so pleased to be honoring Dr. Cohen with this prestigious recognition of his many contributions to improving medication safety and for the impact those contributions have had on advancing sound public policies on safe medication use," said ASHP CEO Paul W. Abramowitz, Pharm.D., Sc.D. (Hon.), FASHP. "Mike is a pioneer in the field of medication safety, and the systems-based approaches he has advocated for have undoubtedly saved countless lives. These contributions and the many others he has made are what make him the perfect recipient of the 2018 William A. Zellmer Lecture Award."
Dr. Cohen has been an ASHP member for over 40 years. He serves as the President of the Institute for Safe Medication Practices (ISMP), a nonprofit healthcare organization that specializes in understanding the causes of medication errors and provides error-reduction strategies to the healthcare community, policymakers, and the public.
He is a leader in many patient safety initiatives, including serving as co-editor of the ISMP Medication Safety Alert! publications, which reach more than 1 million health professionals in the United States and 30 countries. He is also co-editor of the ISMP consumer website and Chairperson of the International Medication Safety Network. He has served terms on the FDA's Drug Safety and Risk Management Advisory Committee and the Nonprescription Drugs Advisory Committee, and he is currently a consultant to the FDA.
Dr. Cohen has received much recognition for his advocacy and understanding of medication safety, including the John M. Eisenberg Patient Safety and Quality Award from the National Quality Forum and The Joint Commission, and ASHP's Harvey A.K. Whitney Award. He has also been recognized as a MacArthur Fellow by the John D. and Catherine T. MacArthur Foundation.
ASHP established the William A. Zellmer Lecture in 2010 in collaboration with the ASHP Research and Education Foundation. The award honors Zellmer's contributions to policy development, advocacy, planning, and communications during his career with ASHP. The lecture is given annually during ASHP Policy Week by a distinguished individual who has demonstrated exceptional leadership in advancing healthcare-related public policy that has improved the safety and effectiveness of medication use through the engagement of pharmacists.
About ASHP
ASHP represents pharmacists who serve as patient care providers in acute and ambulatory settings. The organization's 45,000 members include pharmacists, student pharmacists, and pharmacy technicians. For more than 75 years, ASHP has been at the forefront of efforts to improve medication use and enhance patient safety. For more information about the wide array of ASHP activities and the many ways in which pharmacists advance healthcare, visit ASHP's website, www.ashp.org, or its consumer website, www.SafeMedication.com.
Posted August 23, 2018