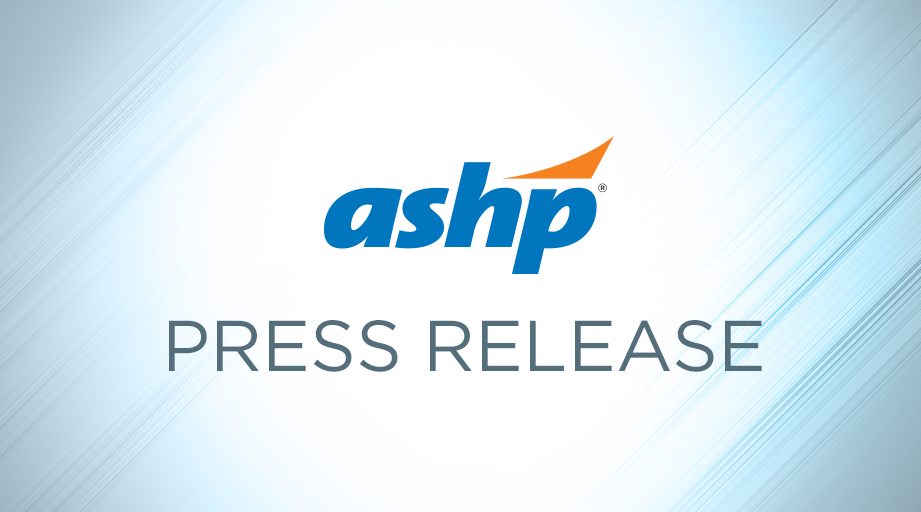 Former ASHP CEO Noted for Advancing Practice, Pharmacy Education
Joseph A. Oddis, Sc.D. (Hon.), has been named a Fellow of the International Pharmaceutical Federation (FIP). A visionary leader, Dr. Oddis has had a profound and lasting impact on the entire pharmacy profession through leading the development of modern clinical pharmacy practice and ASHP-accredited residency training, advancing the roles of pharmacy technicians, and creating evidence-based drug information and contemporary drug formulary systems. He was an early advocate for the entry-level Pharm.D. degree and launched the largest meeting of pharmacists in the world— the ASHP Midyear Clinical Meeting.
ASHP CEO Paul W. Abramowitz, Pharm.D., Sc.D. (Hon.), FASHP, accepted the award on his behalf last week at the opening ceremony of the 2018 FIP Annual Congress in Glasgow, U.K.
"Dr. Oddis has held numerous national and international leadership positions with healthcare organizations, bringing to those roles a goal of advancing pharmacy practice," said Dr. Abramowitz. "His legacy for expanding pharmacists' roles as direct patient care providers cannot be overstated, and his efforts have unquestionably transformed patient care around the world."
Dr. Oddis served as Executive Vice President and Chief Executive Officer of ASHP for 37 years. A Past President of FIP and a lifelong champion of efforts to improve global pharmacy, his longstanding dedication to FIP led to the establishment of the Joseph A. Oddis Award for Exceptional Service. This award is given to officers or individuals who have made significant contributions to FIP.
About ASHP
ASHP represents pharmacists who serve as patient care providers in acute and ambulatory settings. The organization's 45,000 members include pharmacists, student pharmacists, and pharmacy technicians. For more than 75 years, ASHP has been at the forefront of efforts to improve medication use and enhance patient safety. For more information about the wide array of ASHP activities and the many ways in which pharmacists advance healthcare, visit ASHP's website, www.ashp.org, or its consumer website, www.SafeMedication.com.
Posted September 6, 2018