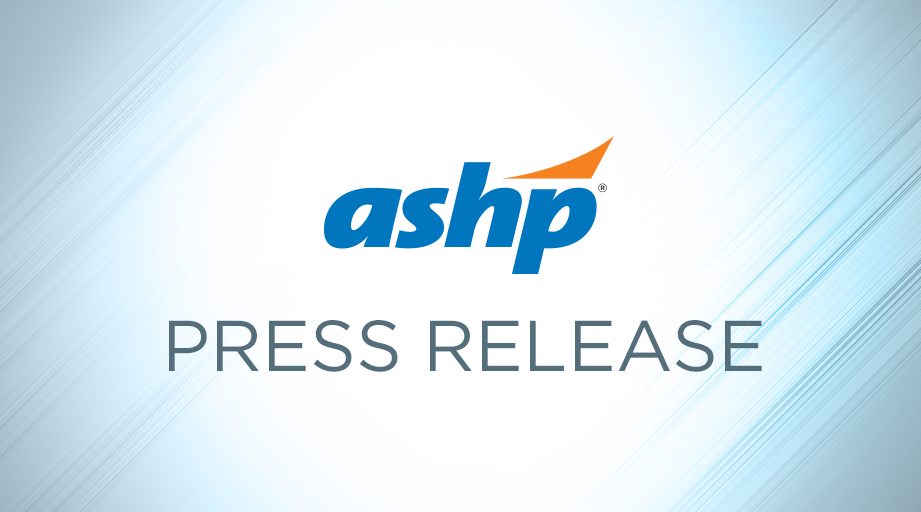 Guidelines Reflect Vital Leadership Roles of Pharmacists
ASHP has published guidelines with practical recommendations and best practices for preventing patient harm from medication errors. The ASHP Guidelines on Preventing Medication Errors in Hospitals describe opportunities for pharmacists on interprofessional teams to prevent errors across the continuum of care in hospitals and health systems.
Developed by the ASHP Section of Inpatient Care Practitioners Advisory Group on Medication Safety, the guidelines state that organizations must have a comprehensive program that includes a medication safety leader, an event reporting system, a collaborative medication safety team, and a continuous quality improvement philosophy regarding evaluation of errors and harm.
"Pharmacists are the leaders in interprofessional efforts to prevent patient harm associated with medication errors," said ASHP Chief Operating Officer and Senior Vice President Kasey K. Thompson, Pharm.D., M.S., M.B.A. "These guidelines will serve as an exceptional resource for the entire patient-care team and reflect ASHP's 76-year commitment to constantly improving medication safety through the development of cutting-edge guidelines and other resources."
The guidelines address numerous areas in the medication-use process where errors may occur, including the following:
Patient admission
Selection and procurement
Storage
Ordering, transcribing, and reviewing
Preparation
Dispensing
Administration
Monitoring
Evaluation
Patient discharge
The ASHP Guidelines on Preventing Medication Errors in Hospitals are published online and appear in the October 1, 2018, issue of AJHP.
About ASHP
ASHP represents pharmacists who serve as patient care providers in acute and ambulatory settings. The organization's 45,000 members include pharmacists, student pharmacists, and pharmacy technicians. For more than 75 years, ASHP has been at the forefront of efforts to improve medication use and enhance patient safety. For more information about the wide array of ASHP activities and the many ways in which pharmacists advance healthcare, visit ASHP's website, www.ashp.org, or its consumer website, www.SafeMedication.com.
Posted October 2, 2018