 Increased collaboration and transparency are needed to prevent the global problem of drug shortages from exacerbating public health emergencies, a group of experts concluded during a 2-day workshop in Washington, D.C.
"There's not going to be one silver-bullet solution," said Robert Kadlec, assistant secretary for preparedness and response for the U.S. Department of Health and Human Services (HHS). "It's going to take all of us working together to figure out the solutions that will get these problems fixed."
Kadlec spoke at the close of the September 5–6 workshop, which was convened by the National Academies of Sciences, Engineering, and Medicine (NAS). The workshop was part of a series of NAS events examining how to optimize medical and public health disaster science research activities during large-scale emergencies.
The September workshop dealt with the need to predict, prevent, and respond to drug and medical product shortages during an emergency. NAS addressed the topic at the request of the HHS Office of the Assistant Secretary for Preparedness and Response. Erin Fox, senior director at the University of Utah Drug Information Service, was a member of the workshop's planning committee.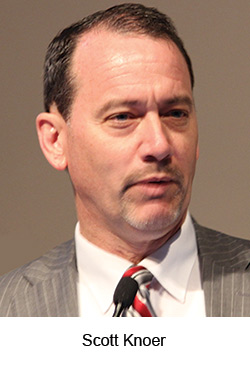 Scott Knoer, chief pharmacy officer for the Cleveland Clinic in Ohio, said his health system hasn't found a way to predict drug product shortages. He said Cleveland Clinic often learns about shortages when expected products aren't included in daily shipments from the organization's wholesaler.
"The unpredictable nature of all drug shortages results in a disaster for our health systems and for our patients," he said.
That disaster, he said, can be worsened during a new emergency—even one that occurs many miles away.
After Hurricane Maria devastated manufacturing capability in Puerto Rico last year, Cleveland Clinic couldn't obtain critical sterile diluents packaged in 50- or 100-mL i.v. "mini-bags," Knoer said. Each time the pharmacy found an alternative, such as larger i.v. bags, frozen products, and even glass vials, that product soon went into shortage.
"The problem is everyone around the country is doing the same thing," Knoer said.
James Callahan, senior director of global business resilience for wholesaler AmerisourceBergen, said 5,400 items in the company's drug and medical products inventory are either unavailable or on allocation status. He said the problem escalated greatly last year after Hurricane Maria, and the market has not yet improved.
Callahan noted that his company opened a distribution center in Puerto Rico a day after Hurricane Maria struck and was also able to move products where they were needed in Texas during last year's historic flooding.
"A disaster is not an impediment to us delivering medications to our customers and patients," Callahan said. "If we have the product, we will get it where it needs to go."
Douglas Throckmorton, deputy director for regulatory programs at FDA's Center for Drug Evaluation and Research, said preventing and resolving drug shortages is a "huge priority" for the agency and for HHS as a whole.
Agency data indicate that FDA worked with manufacturers to prevent more than 100 shortages each year from 2011 through 2016.
The agency reported that it averted 282 drug product shortages during 2012, when Congress passed a law requiring manufacturers to notify FDA about supply interruptions and production changes that may lead to a reduction in the availability of a drug or biological product.
Throckmorton said the 2012 law was "profoundly impactful" on FDA's efforts to prevent drug product shortages but has not resulted in full transparency from drug manufacturers about production issues.
"Some of them tell us everything—they tell us exactly what is happening, exactly the source of those issues, and we're given a full opportunity to help them. Others are much less forthcoming. And that's more challenging for us. They tell us a shortage may occur but no other information, and it makes it harder for us to help," he said.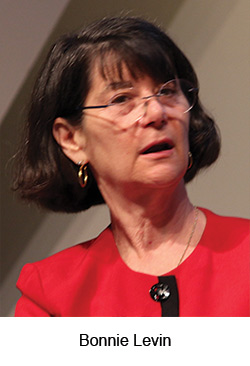 Bonnie Levin, corporate assistant vice president of pharmacy services for Columbia, Maryland–based MedStar Health, said the failure of manufacturers to disclose the expected duration of a shortage frustrates the integrated health system's response efforts.
"The strategies that we plan are different if it's a couple days or a week versus months," she said.
Karla Miller, vice president of pharmacy services and clinical therapeutics for Hospital Corporation of America (HCA), said the 178-hospital organization has a coordinated response to both drug product shortages and disasters.
She said HCA's emergency operations center worked closely with wholesalers and other partners in the supply chain to move products where they were needed during last year's flooding in Texas.
To manage drug product shortages, Miller said, HCA seeks clinical guidance from ASHP and the University of Utah Drug Information Service, which develops drug product shortage bulletins for ASHP.
"We start there . . . as our knowledge center is pulling together information to determine how are we going to prioritize, where are we going to reduce utilization, where are we going to move utilization, how are we going to manage that across 178 hospitals," Miller said.
She said HCA struggles with disseminating information about alternative drug products to frontline healthcare providers. Miller said the organization relies on updated order sets and decision-support information in the electronic medical record system to alert staff to shortage-related issues.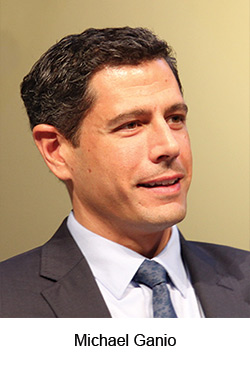 Michael Ganio, ASHP's director of pharmacy practice and quality, was one of several workshop participants who said that drug shortages can prevent patients from receiving evidence-based care, because first-line products aren't available.
"Our vision is that medication use will be optimal, effective, and safe for all people all of the time," Ganio said. "The unfortunate fact is that in the current landscape of drug shortages, that's just not possible."
Ganio said ASHP, along with the American Society of Anesthesiologists, the American Hospital Association, the American Society of Clinical Oncology, and the Institute for Safe Medication Practices, is convening a summit on September 20 to discuss drug shortages as a potential national security risk.
"We're trying to be proactive and look at it from all angles to see what are the vulnerabilities of our drug supply chain from start to finish," Ganio said.
Robin Robinson, former director of HHS's Biomedical Advanced Research and Development Authority, suggested that the 2005 national strategy and implementation plan for pandemic influenza may be a model for developing robust public–private partnerships to solve the problem of drug product shortages during times of emergency.
The national strategy included a commitment from manufacturers to quickly produce large quantities of influenza virus vaccines and a plan from the federal government to purchase those vaccines.
Robinson, who said he now works in the private sector, noted that manufacturers have boosted supplies of drugs and medical products after catastrophic events since 2005. But he indicated that a lack of funding to maintain that infrastructure between emergencies can force manufacturers to choose between a public health duty and obligations to shareholders.
"If there's another Ebola [outbreak], if there's another Zika epidemic, I'm not sure we can afford to put in the effort that we did in the past," he said.
Workshop Chair W. Craig Vanderwagen urged workshop participants to find a starting point for decisions about how to "prioritize our drug investment" through public–private collaboration.
"If you want to just take out a slice of this and look at those disaster pieces as a place to prioritize and start with, it may be helpful, because people can relate to that. There's a threat there, we need to fix it," he said.
ASHP announced in August that the organization has been asked to contribute to a planned NAS report on the workshop's proceedings. According to the announcement, ASHP expects to serve as a report reviewer and to provide "extensive feedback, member insights, and resources to help ensure that the report can serve as a strong basis for major changes to help prevent future drug shortages."
[This news story appears in the November 1, 2018, issue of AJHP.]
Posted October 12, 2018