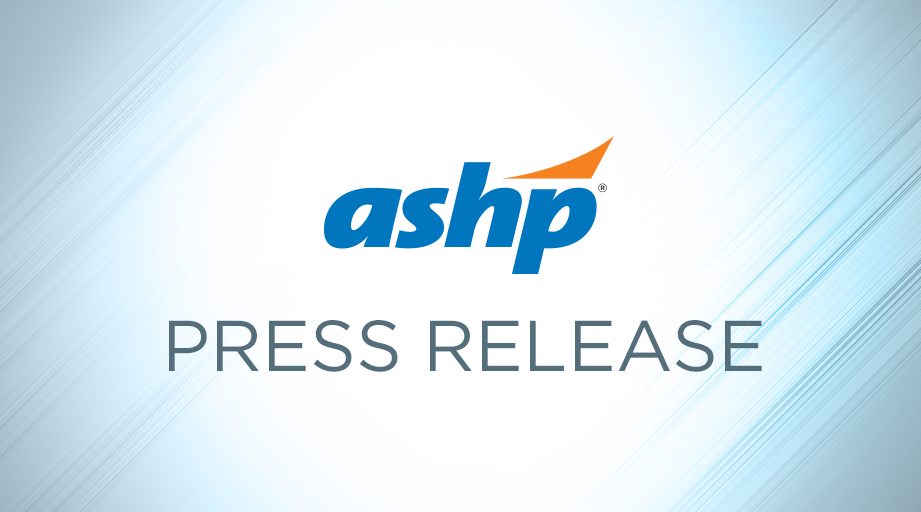 Updated Guidelines Provide Strategies to Minimize Hazards to Healthcare Workers
ASHP today published updated national guidelines outlining best practices for handling hazardous drugs. The ASHP Guidelines on Handling Hazardous Drugs provide a framework for healthcare teams to develop policies and procedures to minimize the risks that hazardous drugs pose to healthcare workers.
Healthcare workers may be exposed to hazardous drugs at many points during receipt, transport, storage, compounding, distribution, administration, and disposal. Hazardous drug contamination can present risks for various healthcare workers, including not only those responsible for preparing or administering the drugs, but also unit clerks, ward aides, dietitians, and even volunteers.
Developed through the ASHP Council on Pharmacy Practice, the updated guidelines outline the evidence for new and continuing concerns for healthcare workers handling hazardous drugs and provide information on recommendations and requirements that have been developed since the 2006 publication of the previous version. The revised guidelines bring ASHP guidance into alignment with United States Pharmacopeia (USP) General Chapter <800> Hazardous Drugs — Handling in Healthcare Settings, but they are not intended to modify, interpret, or substitute for the provisions of that enforceable standard.
The new guidelines also provide guidance on topics not addressed in USP Chapter <800>, including the safe use of robotics in both the preparation and proper disposal of hazardous drugs. The guidelines include a glossary and 10 appendices with detailed recommendations addressing primary and secondary engineering controls, personal protective equipment, compounding of nonsterile hazardous drugs, drug administration, spill cleanup, and treatment for workers who come into direct contact with hazardous drugs.
"Since 1983, ASHP has been a leader in providing guidance on the safe handling of hazardous drugs," said ASHP Chief Operating Officer and Senior Vice President Kasey K. Thompson, Pharm.D., M.S., M.B.A. "These new guidelines continue that leadership by providing detailed recommendations on how to reduce the dangers these drugs present to healthcare workers."
The ASHP Guidelines on Handling Hazardous Drugs are published online here. They will also be published in the December 15, 2018, issue of AJHP.
About ASHP
ASHP represents pharmacists who serve as patient care providers in acute and ambulatory settings. The organization's 45,000 members include pharmacists, student pharmacists, and pharmacy technicians. For more than 75 years, ASHP has been at the forefront of efforts to improve medication use and enhance patient safety. For more information about the wide array of ASHP activities and the many ways in which pharmacists advance healthcare, visit ASHP's website, www.ashp.org, or its consumer website, www.SafeMedication.com.
Posted October 17, 2018