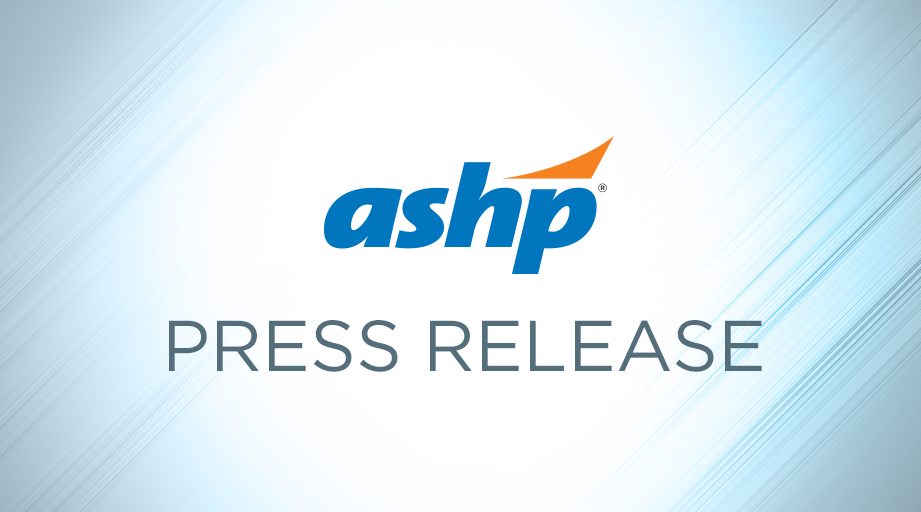 New Law's Focus on Treatment, Recovery, and Prevention Strategies Fulfills Public Health Need
ASHP CEO Paul W. Abramowitz, Pharm.D., Sc.D. (Hon.), FASHP, today attended a White House ceremony to commemorate the signing of H.R. 6, the "SUPPORT for Patients and Communities Act," bipartisan legislation to combat the opioid crisis.
The new law will lead to Medicaid changes such as drug management programs for at-risk beneficiaries, additional drug review and utilization requirements, and coverage for medication-assisted treatment (MAT). Medicare changes will include stricter electronic prescribing and postsurgical pain management along with a required initial opioid use disorder screen for new enrollees. Other Medicare changes include requirements for Part D Plans to establish drug management programs for at-risk beneficiaries' coverage for certified opioid treatment programs.
"H.R. 6 — specifically its provisions aimed at opioid abuse treatment, recovery, training, and education — helps to fulfill a public health imperative to address the opioid crisis," said Dr. Abramowitz. "Pharmacists can play a major role in solving the epidemic of opioid abuse and misuse, and ASHP looks forward to continuing to work with the White House, Congress, federal agencies, and states to pursue policies that further support the vital roles pharmacists play as patient care providers and as leaders in addressing the opioid crisis and ensuring that patients receive effective pain management."
The White House event occurred during National Pharmacy Week, an annual observance that acknowledges the invaluable contributions that pharmacists and technicians make to patient care in hospitals, outpatient clinics, and other healthcare settings.
ASHP has been actively involved in numerous public and private sector efforts to address the opioid crisis through the leadership of pharmacists, including ongoing engagement with the White House Office of National Drug Control Policy. The organization wrote a letter to Senate leaders supporting measures in the bill that allow for improvement of substance screening, use of opioid alternative programs in emergency departments, and expanded Medicaid reimbursement for providers treating opioid use disorder with certain medications.
Video of the ceremony is available for viewing here.
About ASHP
ASHP represents pharmacists who serve as patient care providers in acute and ambulatory settings. The organization's 45,000 members include pharmacists, student pharmacists, and pharmacy technicians. For more than 75 years, ASHP has been at the forefront of efforts to improve medication use and enhance patient safety. For more information about the wide array of ASHP activities and the many ways in which pharmacists advance healthcare, visit ASHP's website, www.ashp.org, or its consumer website, www.SafeMedication.com.
Posted October 24, 2018