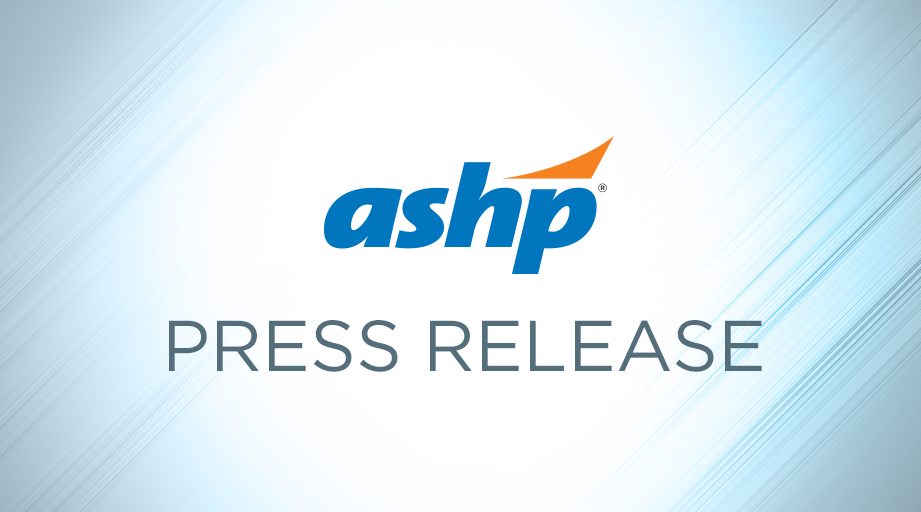 NRHA Official Honored for Advocacy on Behalf of Patients in Small and Rural Hospitals
ASHP honored Brock Slabach, Senior Vice President for Member Services at the National Rural Health Association (NRHA) in Leawood, Kan., with its Award of Honor during the opening session of ASHP's 53rd Midyear Clinical Meeting and Exhibition in Anaheim. Slabach was recognized for his leadership on rural health issues, including advocating for healthcare policies that address the needs of patients receiving care in small and rural hospitals.
The ASHP Board of Directors' Award of Honor recognizes individuals outside the pharmacy discipline who have made extraordinary national or worldwide contributions to the health field.
A rural hospital administrator for more than 21 years, Slabach specializes in rural health system development that encompasses population health and the varied payment programs moving rural providers into value-based purchasing models.
Under his leadership, NRHA joined the Patient Access to Pharmacists' Care Coalition to expand patient access to care in medically underserved communities by granting pharmacists provider status. Slabach regularly shares his expertise with ASHP through various ASHP and NHRA collaborations to promote patient care in small and rural hospitals.
Slabach serves on the Centers for Medicare & Medicaid Services Star Rating Technical Expert Panel and is a member of the National Quality Forum's Measures Application Partnership Hospital and Rural Health workgroups. He is a current member of the Board of Directors of the National Rural Accountable Care Consortium and the Healthcare Facilities Accreditation Program, and he has served on the NRHA Board of Directors and the regional policy board of the American Hospital Association.
About ASHP
ASHP represents pharmacists who serve as patient care providers in acute and ambulatory settings. The organization's 45,000 members include pharmacists, student pharmacists, and pharmacy technicians. For more than 75 years, ASHP has been at the forefront of efforts to improve medication use and enhance patient safety. For more information about the wide array of ASHP activities and the many ways in which pharmacists advance healthcare, visit ASHP's website, www.ashp.org, or its consumer website, www.SafeMedication.com.
Posted December 4, 2018