 During a November 27 public meeting in Washington, D.C., FDA officials heard about challenges posed by drug product shortages and said the agency is taking steps to better understand and manage the problem.
"We don't have a lot of very good answers. And we certainly don't have any solutions, or we would have fixed this problem a long time ago," said FDA Commissioner Scott Gottlieb. "But it's gone on too long, and the risks have mounted over time, and the persistence has really reached a tipping point."
Gottlieb affirmed during the daylong meeting that FDA considers drug product shortages a critical public health concern. He said the goal of the meeting was to help FDA "look at every facet of this problem and develop a comprehensive set of proposals to address it."
Some panelists and attendees said the lack of familiar first-line medications used in emergency care, anesthesiology, maternal–fetal medicine, and oncology increase the risk of error, add to clinician training time, and can result in suboptimal care.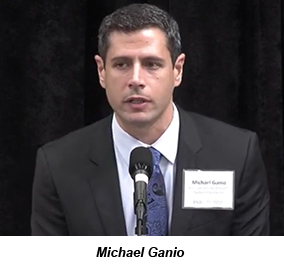 "Our vision is that medication use will be optimal, safe, and effective for all people all of the time. And unfortunately, with drug shortages that's not possible," explained Michael Ganio, ASHP's Director of Pharmacy Practice and Quality, during a panel session.
Ganio stated after the meeting that ASHP is "an outspoken leader in advocacy efforts to reduce and end drug shortages" and has been so for nearly two decades. In particular, he said, ASHP's online resource center on drug shortages "contains timely information ... to help clinicians mitigate the impact shortages have on our patients."
FDA has long had a small group of people assigned to managing drug product shortages (see September 15, 2010, AJHP News). Last year, FDA formalized an effort to address shortages through the creation of a task force representing about a dozen FDA offices and other federal entities that have an interest in drug product shortages.
Task force leader Keagan Lenihan, FDA's Associate Commissioner for Strategic Initiatives and External Affairs, said that in addition to convening the November public meeting, the task force has held "listening sessions" with stakeholders in the drug supply chain.
"After hearing from providers, hospitals, and pharmacists, we were surprised at the rate at which they were seeing shortages and how much effort and cost goes to dealing with them," Lenihan said.
FDA economist Matthew Rosenberg said drug shortages have increased in number since late 2017, after Hurricane Maria struck Puerto Rico and damaged manufacturing facilities on the island. He said shortages have also grown more persistent in recent years.
"There are still more than 30 shortages that have lasted two or more years, ... and more than 10 shortages that have been ongoing for five or more years," he said.
Rosenberg said FDA has been examining drug shortages in new ways. He said a preliminary analysis of data on all drug products that FDA considered to be in shortage during or after 2013 found, on average, that shortages amounted to a loss of about two thirds of the preshortage supply of each product.
He also said drug product shortages "can be very impactful from a public health standpoint."
Rosenberg cited a 2017 report in JAMA that examined deaths in adults hospitalized with septic shock over a five-year period that included 2011, when norepinephrine injection was in short supply and the use of alternative vasopressors — mainly phenylephrine — increased. The study, which involved 26 U.S. hospitals, found that the risk of death in patients with septic shock rose significantly when norepinephrine injection was in short supply.
Rosenberg estimated that, at the national level, the excess death risk increased healthcare costs by $13.7 billion during the shortage, though he did not discuss the details of his analysis.
Panelist Erin Fox, Senior Director of Drug Information and Support Services at University of Utah Health, said the lack of reliable metrics for examining issues related to drug product shortages is an obstacle to understanding and solving the problem.
For example, she asked, "How much time is wasted on ongoing drug shortage management? It's very difficult to measure the amount of time that someone would be doing other things, like clinical activities, when they're forced to be doing drug shortage management activities."
During a panel discussion of the health effects of drug shortages, Beverly Holcombe, pharmacist and Clinical Practice Associate for the American Society for Parenteral and Enteral Nutrition, said ongoing shortages of products used in nutrient solutions can result in medication errors.
"There is great risk in changing to alternative products since we have to deal with changes in technology, including our automated compounding devices that are used for these formulations," she said. "There's constant change of products, different concentrations. There's also a constant change of information when prescribers have tried one component and they have to switch to an alternative."
FDA's Gottlieb said that overall, drug shortages are an economic problem. Panelists representing the drug industry described economic pressures that affect their manufacturing decisions.
Erez Israeli, Chief Operating Officer for generic drug manufacturer Dr. Reddy's Laboratories, Ltd., said that after the company decides to make a product, it commonly takes 5–15 years before that drug hits the market.
During that time, he said, the company identifies suppliers of active pharmaceutical ingredient (API) and excipients, obtains regulatory approval for production facilities, and often engages in expensive litigation with innovator companies.
"The most difficult challenge is that after all this effort, ... you don't know if you actually get to sell the product," Israeli said.
He said manufacturers also face shortages of product components and have limited options to deal with that problem. The morning of the public meeting, he said, a sole-source API supplier had demanded that Dr. Reddy's commit to purchasing a six-year supply of the ingredient.
"They said you either buy it now, ... or we are not going to sell to you. And we have now two months of supply in hand," Israeli said. "There is no guarantee that we will be able to sell [the finished product] in six years."
John DiLoreto, Executive Director of the Bulk Pharmaceuticals Task Force — which represents manufacturers of APIs, intermediate products, and excipients — said that sector also faces problems obtaining raw materials in sufficient quantities for drug production.
DiLoreto said some specialty chemicals are made by very few manufacturers, produced in small batches, and not in continuous production. In such cases, he said, the API manufacturer may need to store batches of raw materials — sometimes for years, if stability allows — until enough is available to make the API.
He also said that specialty chemical makers "come and go," leaving API manufacturers to locate and obtain regulatory approval for new suppliers, which can be a lengthy process.
"So while we may now have availability, there may be a long lead time to actually get back into production on the API side," DiLoreto said.
[This news story appears in the March 1, 2019, issue of AJHP.]
Posted December 18, 2018