 Pharmacy practice advancement in Ohio got off to a notable start this year with the passage of Senate bill (S.B.) 265, which designates pharmacists as healthcare providers under state law and creates new billing options for the profession.
The bill was signed into law on January 4, and it goes into effect on April 5.
"What this means is that we now have the opportunity to develop payment and reimbursement structures at the state level ... and to expand access to care for the patients who need us the most," said Jaclyn Boyle, Immediate Past President of the Ohio Society of Health-System Pharmacists (OSHP).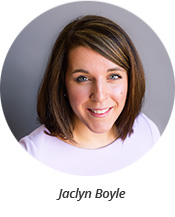 Boyle said the main focus of the legislation was to amend existing laws that include lists of healthcare providers. In some cases, she said, pharmacists were added to those lists; in others, language was removed that had specifically excluded pharmacists from the lists.
The legislation states that its overall purpose is "to permit certain health insurers to provide payment or reimbursement for services lawfully provided by a pharmacist, to adopt requirements related to step therapy protocols, and to recognize pharmacist services in certain other laws."
The reimbursement language applies to public and private insurers and permits them to cover pharmacists' services in a variety of healthcare settings. Under the new law, pharmacists' services that may be covered include drug therapy management under a pharmacist–physician consultation agreement and medication and vaccine administration.
But Boyle said that although pharmacists can begin contracting with state healthcare agencies and commercial payers in April, much work remains to ensure that these reimbursement opportunities work in practice.
"It's going to be no small undertaking to figure out ... how we really make the most of this within our existing healthcare teams," she said.
The law also permits pharmacists to provide "[p]reventive medical services, diagnostic and treatment services, emergency health services, and counseling on health matters" at multipurpose senior centers in the state. These centers provide medical, social, supportive, and rehabilitative services to older adults and are overseen by the state's department of aging.
Boyle said collaboration among OSHP, the Ohio Pharmacists Association (OPA), and other stakeholders was essential for ensuring that the pharmacy profession spoke with one voice before the legislature as it debated the bill last year.
"Collaboration ... has been our secret weapon for getting things moved forward," she said.
Boyle testified before the legislature in support of the bill last summer.
"The biggest question that I got after my testimony was, 'Are there outcomes data that show pharmacists' involvement in care is beneficial?'" she said. Boyle said OSHP was prepared with data from members about pharmacists' involvement in ambulatory care settings.
The data, she said, "showed that when pharmacists are involved, the quality of care improves, the cost of care goes down, and the access to care also improves."
OPA provided legislators data from a project dubbed "Ohio's MTM Story." These medication therapy management vignettes are organized by legislative district and describe how pharmacists have improved the lives of their patients.
Boyle said the Ohio State Medical Association didn't oppose the legislation before it was passed.
In fact, medical association's wrap-up of 2018 legislation named S.B. 265 a win but addressed only the provisions in the bill that relate to step therapy reform. Those provisions were included in different House and Senate bills and were later added to S.B. 265.
But Boyle said that after the law was passed, the Medical Board of Ohio proposed rule changes that could impede existing and future consultation agreements between pharmacists and physicians.
"They're putting a lot of barriers to the pharmacist's ... ability to provide care in an efficient way," Boyle said.
OSHP, in a February 8 letter to the medical board, objected to proposals that would require prior approval from a physician before a pharmacist may lower or otherwise adjust a dosage of a controlled substance and would require notification of a patient's primary care physician before making any changes to the patient's treatment plan.
Other proposed changes include new requirements for pharmacist–physician communications and physician verification of the collaborating pharmacist's education, training, and professional scope of practice.
The letter states that proposed changes to the standards for managing drug therapy conflict with state law and with collaborative practice rules that have been in place since 2016.
ASHP submitted a similar letter to the medical board.
"We're hoping that these rule changes at the state medical board will be softened or less restrictive so that pharmacists can maintain their scope of practice in a collaborative practice agreement," Boyle said. She noted that the provider status law doesn't expand pharmacists' scope of practice in the state.
[This news story appears in the July 1, 2019, issue of AJHP.]
Posted March 19, 2019