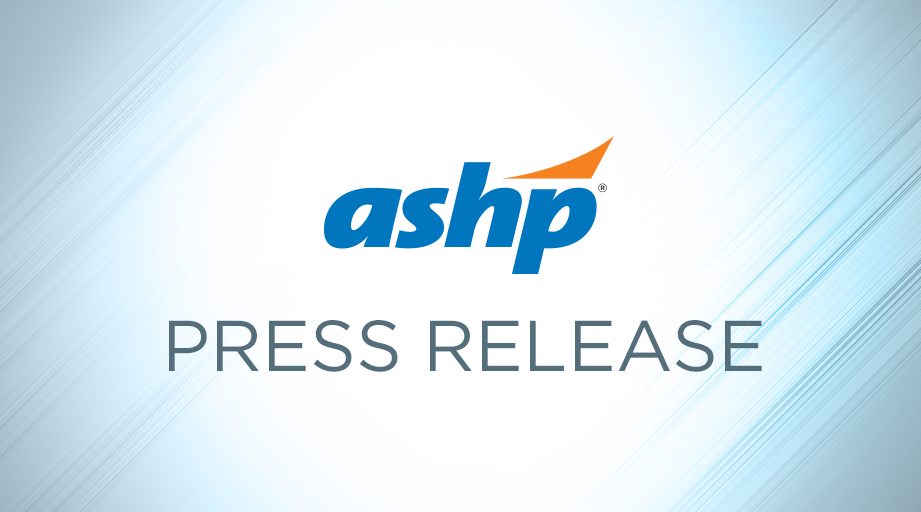 Postgraduate Training Fellowship Focuses on Leadership and Management
ASHP has selected Micaela Bresler and Bayli Larson as its 2019–2020 Executive Fellows in Association Leadership and Management. The yearlong fellowship provides each Executive Fellow with hands-on training under the guidance of ASHP executives in all facets of not-for-profit association leadership and management.
Bresler is a PGY1 pharmacy resident at Mary Rutan Hospital in Bellefontaine, Ohio, and earned her Pharm.D. from the University of Cincinnati James L. Winkle College of Pharmacy in 2018. She was an active leader within her local Student Society of Health-System Pharmacists and has served on the judiciary and executive committees for the Ohio Society of Health-System Pharmacists.
Larson is a PGY1 pharmacy resident at UCHealth Memorial Hospital in Colorado Springs, Colo., and earned her Pharm.D. from the University of Colorado Skaggs School of Pharmacy and Pharmaceutical Sciences in 2018. She previously obtained a bachelor's degree in Microbiology and a master's degree in Environmental Health: Toxicology from Colorado State University. She has engaged in policy and advocacy efforts with various professional associations and national organizations including the FDA, Colorado Pharmacist Society, and ASHP.
"We are very pleased to have Micaela and Bayli join us as the 2019–2020 ASHP Executive Fellows," said ASHP CEO Paul W. Abramowitz, Pharm.D., Sc.D. (Hon.), FASHP. "Micaela and Bayli are extremely passionate about serving members and advancing pharmacy practice, making them a perfect fit for this highly regarded program. The entire ASHP staff looks forward to helping Bayli and Micaela achieve their goals as future leaders."
The ASHP Executive Fellowship in Association Leadership and Management (known as the ASHP Executive Residency until 2017) was created in 1968 for those interested in a career in association management. Graduates of ASHP's training program have gone on to serve in leadership roles in associations, government, for-profit corporations, academia, philanthropy, and various other sectors.
Housed at the Joseph A. Oddis Global Headquarters of ASHP in Bethesda, Md., the program trains pharmacists in the many facets of association management, including executive leadership, strategic planning, member engagement, and many other essential business management functions.
Both Bresler and Larson will begin their fellowships in July and will be engaged in an array of projects and activities throughout the year that will serve as the foundation of their training.
About ASHP
ASHP represents pharmacists who serve as patient care providers in acute and ambulatory settings. The organization's nearly 50,000 members include pharmacists, student pharmacists, and pharmacy technicians. For more than 75 years, ASHP has been at the forefront of efforts to improve medication use and enhance patient safety. For more information about the wide array of ASHP activities and the many ways in which pharmacists advance healthcare, visit ASHP's website, www.ashp.org, or its consumer website, www.SafeMedication.com.
Posted March 26, 2019