 A recent recommendation from the American Diabetes Association (ADA) to use glucagon-like peptide 1 (GLP-1) receptor agonists instead of insulin for many patients with type 2 diabetes isn't catching pharmacists by surprise.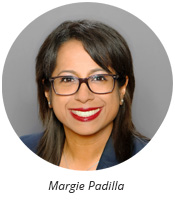 Margie E. Padilla, Clinical Associate Professor at the University of Texas at El Paso School of Pharmacy, said she's been using GLP-1 receptor agonists for years to help some of her patients avoid or delay the need for insulin.
"I started seeing how well my patients were doing on GLP-1s, and so then I became a big believer," Padilla said of this treatment strategy.
The recommendation appears in the section on pharmacologic approaches to glycemic treatment in ADA's 2019 update to the "Standards of Medical Care in Diabetes."
The annual update emphasizes that metformin is the preferred initial drug therapy for patients with type 2 diabetes. When these patients aren't reaching their glycemic target and need an injectable glucose-lowering medication added to their regimen, a GLP-1 receptor agonist is usually preferred over insulin.
The recommendation is based, in part, on clinical studies showing that compared with insulin, GLP-1 receptor agonists carry a lower risk of hypoglycemia and have beneficial effects on body weight.
ADA's guideline recommends semaglutide as the preferred injectable GLP-1 receptor agonist when there is a compelling need to minimize weight gain or promote weight loss. Alternative GLP-1 receptor agonists, in order of preference, are liraglutide, dulaglutide, exenatide, and lixisenatide.
Novo Nordisk in March announced that it had submitted new drug applications to FDA for a once-daily oral formulation of semaglutide for use in patients with type 2 diabetes. One application was filed with a priority review voucher that grants a six-month target time for FDA to complete its review.
Padilla said the weight-loss effects of GLP-1 receptor agonists motivate her patients to improve the management of their diabetes.
"The population I work with ... has issues with obesity and being overweight," she said. With a GLP-1 receptor agonist added to the oral medication regimen, those patients eat less, pay more attention to nutrition, and become more active—and their glycosylated hemoglobin level improves.
Padilla said two important cultural factors affect diabetes care among her underserved, largely Hispanic patient population.
"They're afraid of needles, in general," she said. In addition, she said, many patients associate insulin use with an inevitable decline that leads to vision loss, kidney disease, and death.
So patients are relieved when Padilla suggests an injectable medication — a GLP-1 receptor agonist — that isn't insulin and that comes in formulations for once-weekly administration.
Patients also become interested in GLP-1 receptor agonists when Padilla shares that the drug class was discovered during research on components of Gila monster saliva.
"That kind of gets their mind off of ... what they fear the most, which is insulin," Padilla said. If the patient later needs to use insulin, the experience with the GLP-1 receptor agonist makes the transition easier.
Zach Weber, recently named Assistant Dean for Programming at the Indiana University Interprofessional Practice and Education Center in Indianapolis, said ADA's recommendation on GLP-1 receptor agonists aligns with accepted practices at his previous clinic sites.
Weber said he and other clinicians have found GLP-1 receptor agonists helpful for regulating patients' appetites, leading to weight loss and improved diabetes control.
"It didn't surprise me that GLP-1's were growing in preference now from an official guideline standpoint, because they had been growing in preference for us clinically for a number of years," he said.
Weber said that although GLP-1 receptor agonists may help some patients avoid insulin altogether, that wasn't the case at his endocrine specialty clinic.
"Most of my patients were already on insulin. And we would use [GLP-1 receptor agonists] as a way to reduce or minimize further insulin burden," he said.
Weber said that the cost of GLP-1 receptor agonists is "definitely a consideration" for clinicians and patients. The ADA guideline likewise acknowledges this issue and suggests less-costly alternatives to GLP-1 receptor agonists for patients without established kidney or atherosclerotic cardiovascular disease for whom medication cost is a major concern.
Weber said most of the patients at his practice site, a county-based hospital system, were Medicaid enrollees for whom GLP-1 receptor agonists were usually covered and affordable.
Padilla practices at a university-affiliated family health clinic and a federally qualified health center. She said the health center keeps patients' medication costs down by participating in the federal 340B Drug Pricing Program and by working with patient assistance programs.
"That's how I started working with the GLP-1s so early on, because I was getting them through the medication assistance programs. And I was giving quick access to my patients," she said.
Padilla said that although her poorest patients generally have ready access to GLP-1 receptor agonists, patients without insurance who don't qualify for an assistance program may lack affordable options to obtain these medications.
She said pharmacists can help with medication access and adherence issues by building a trusting relationship with patients that's based on cultural competency and honest communication.
"I say, 'I'm here for you; I'm your advocate,'" she said. "Everything in their life is important to me, because it impacts how they're taking the medication. Once I've created that trust, then my patients are really forthcoming on information."
The Centers for Disease Control and Prevention (CDC) estimates that 11.5 percent of adults in the United States have diabetes. The prevalence of diagnosed and undiagnosed diabetes is 9.3 precent among non-Hispanic whites and 16–17.7 percent among black, Hispanic, and Asian populations, according to CDC.
[This news story appears in the July 15, 2019, issue of AJHP.]
Posted March 28, 2019