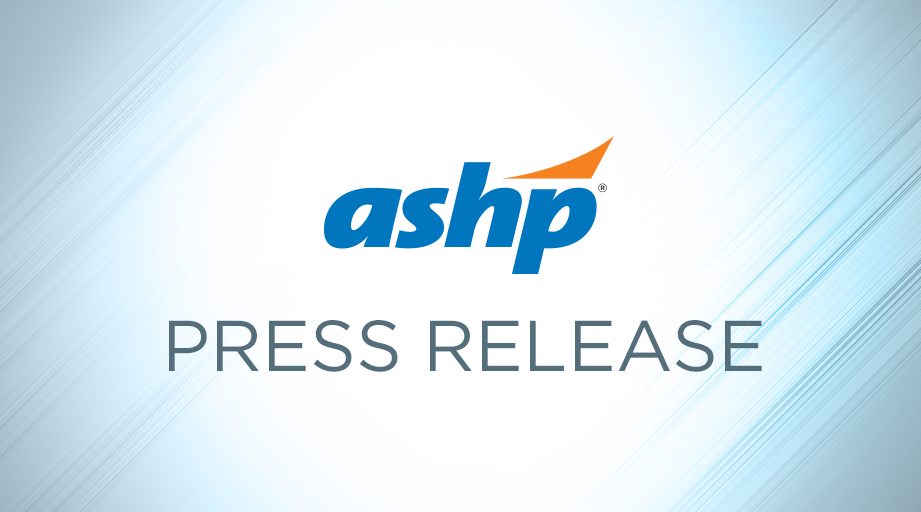 Former FDA Chief of Staff, HELP Committee Staff Director to Lead Pharmacy Group's Government Relations Office

ASHP announced today that Tom Kraus, M.H.S., J.D., will join the association's staff in the role of Vice President of the Government Relations Office. Kraus, a leader with many years of experience serving in top positions in the U.S. government and private industry, will play an instrumental role in ASHP's efforts to advance its public policy initiatives on behalf of pharmacists who serve as patient care providers in acute and ambulatory settings.
Kraus previously served as the Deputy Staff Director of Health on the U.S. Senate Committee on Health, Education, Labor and Pensions (HELP) under Senators Edward Kennedy and Tom Harkin, where he was instrumental in the passage of key legislation, including Food and Drug Administration (FDA) drug and food safety reforms and user fee legislation, the American Recovery and Reinvestment Act, and the Affordable Care Act.
Following his time on Capitol Hill, he joined the FDA, where he served as Chief of Staff and Associate FDA Commissioner for Legislation. In this role, he was a top advisor to the FDA Commissioner, a key leader among FDA's over 14,000 employees, and FDA's main liaison and advocate to Congress.
Kraus has also served as a health policy, management, and life sciences senior executive for Ernst & Young, McKinsey & Company, Avalere Health, and, most recently, the Boston Consulting Group. In these roles, he engaged with virtually every major component of U.S. healthcare, including agencies within the Department of Health and Human Services, state agencies, the pharmaceutical industry, health insurance companies, and many other companies and agencies.
"Throughout his career Tom has been deeply involved in the legislative and regulatory issues that impact ASHP's members and their patients," said ASHP CEO Paul W. Abramowitz, Pharm.D., Sc.D. (Hon.), FASHP. "His demonstrated commitment to the quality and safety of our healthcare system and his considerable talent, experience, and relationships will be valuable assets as we work to ensure that pharmacists are well-positioned to provide optimal care to patients. I look forward to working with him to advance ASHP's advocacy agenda."
Kraus earned a Bachelor of Science in Biology from the University of Michigan, a Master of Health Science in Health Finance and Management from Johns Hopkins University, and a Juris Doctor from Georgetown University Law Center.
Kraus will begin his new role at ASHP in mid-April.
About ASHP
ASHP represents pharmacists who serve as patient care providers in acute and ambulatory settings. The organization's nearly 50,000 members include pharmacists, student pharmacists, and pharmacy technicians. For more than 75 years, ASHP has been at the forefront of efforts to improve medication use and enhance patient safety. For more information about the wide array of ASHP activities and the many ways in which pharmacists advance healthcare, visit ASHP's website, www.ashp.org, or its consumer website, www.SafeMedication.com.
# # #
Posted April 1, 2019