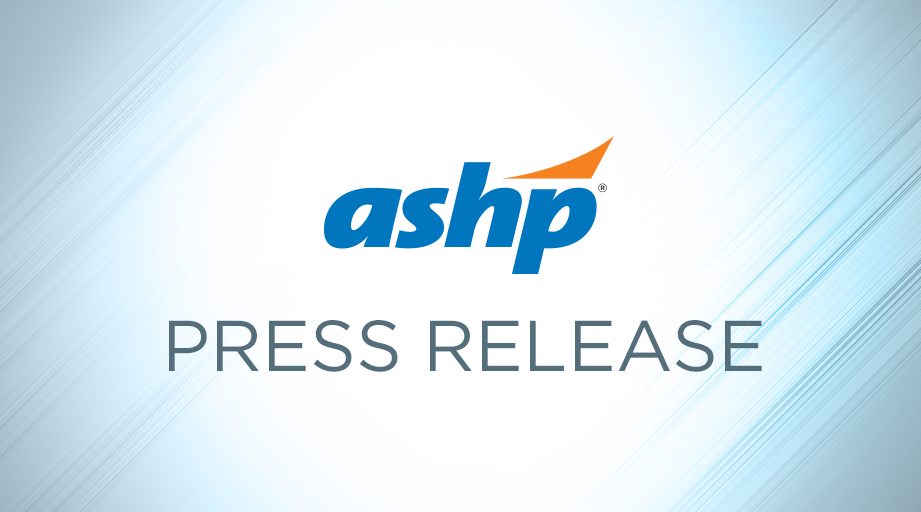 Online Continuing Education Program Serves as Preparatory Course
for BPS Certification in Sterile Compounding

ASHP today announced that it has launched a Compounded Sterile Preparations Certificate for pharmacists who manage personnel and facilities involved in compounding sterile preparations. The 11th offering in ASHP's Professional Certificate line will also serve as the preparatory course for pharmacists pursuing the Board of Pharmacy Specialties' (BPS) Board Certified Sterile Compounding Pharmacist (BCSCP) certification.
The self-guided, online continuing education program trains pharmacists in basic compounding techniques and advanced skills required to lead and manage safe and compliant sterile preparation in a cleanroom environment. The curriculum features 16 educational modules that correlate to the domains tested by BPS. The course covers practice standards and regulations, including current and proposed requirements for compliance with USP Chapters <797> and <800>. The program also provides training in the design, construction, and maintenance of compounding facilities; cleanroom personnel behaviors; sterile compounding components and procedures; stability and sterility; nonsterile to sterile compounding; hazardous drugs; managing products until final check or disposal; quality management; and patient care.
Participants will earn up to 38 hours of pharmacy continuing education credits. To receive the professional certificate, participants must successfully complete all of the modules and receive a score of 80 percent or higher on a comprehensive examination.
ASHP Professional Certificate Programs are self-guided, online continuing education programs for pharmacists and pharmacy technicians. Each program offers at least 15 hours of continuing education credit that can be earned upon completion of individual modules. Participants must complete all of the modules in a program and demonstrate increased knowledge and skills by passing a comprehensive exam or completing practice-based exercises to be eligible for an ASHP professional certificate.
For more information about the Sterile Product Preparation Certificate Program and other ASHP professional certificate programs, visit www.ashp.org/certificate-programs.
About ASHP
ASHP represents pharmacists who serve as patient care providers in acute and ambulatory settings. The organization's nearly 50,000 members include pharmacists, student pharmacists, and pharmacy technicians. For more than 75 years, ASHP has been at the forefront of efforts to improve medication use and enhance patient safety. For more information about the wide array of ASHP activities and the many ways in which pharmacists advance healthcare, visit ASHP's website, www.ashp.org, or its consumer website, www.SafeMedication.com.
Posted April 25, 2019