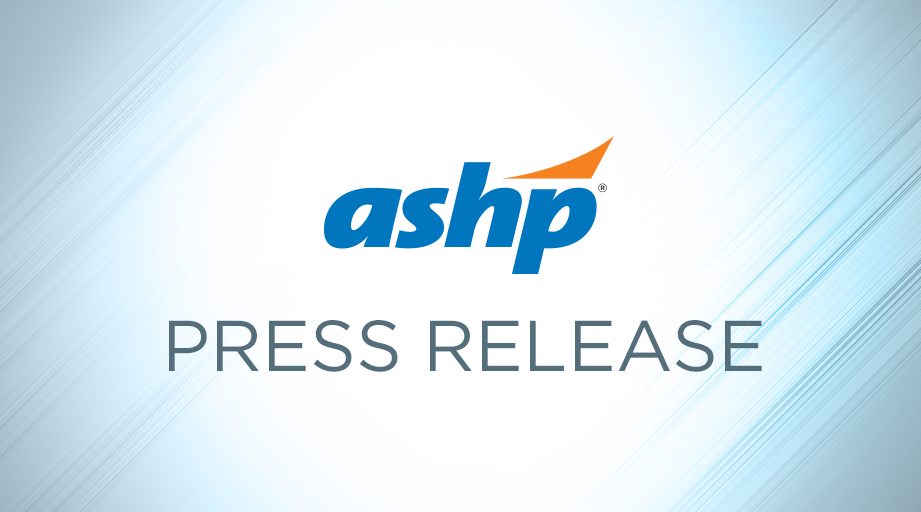 One-of-a-kind Public-Private Partnership of Prominent Organizations Committed to
Overcoming Critical Public Health Crisis
ASHP today announced that it has become a sponsoring member of the National Academy of Medicine Action Collaborative on Countering the U.S. Opioid Epidemic. The mission of the Action Collaborative is to convene and catalyze public, private, and non-profit stakeholders to develop, curate, and disseminate multi-sector solutions designed to reduce opioid misuse and improve outcomes for individuals, families, and communities affected by the opioid crisis.
ASHP joins the following distinguished organizations as a sponsor of the Action Collaborative:
Accreditation Council for Graduate Medical Education
Aetna
American Hospital Association
American Medical Association
Arnold Ventures
Association of American Medical Colleges
Centers for Disease Control and Prevention
CDC Foundation
Centers for Medicare and Medicaid Services
Council of Medical Specialty Societies
Federation of State Medical Boards
HCA Healthcare
National Institute on Drug Abuse
Robert Wood Johnson Foundation
Substance Abuse and Mental Health Services Administration
"The devastation of the opioid epidemic on families and communities across our nation cannot be overstated," said ASHP CEO Paul W. Abramowitz, Pharm.D., Sc.D. (Hon.), FASHP. "As the medication-use experts, pharmacists are uniquely qualified as key members of the patient care team to help treat patients who are addicted to opioids, ensure that patients get the pain management they need, and minimize the risk of addiction by enhancing the use of non-opioid therapies. We are honored to serve as one of the 16 sponsoring members of this important collaborative and look forward to contributing the skills and expertise of ASHP's nearly 50,000 members to identify enduring solutions."
Specific areas of commitment from ASHP to the Action Collaborative include but are not limited to:
Creation and dissemination of patient and prescriber education on pain management and opioid abuse mitigation best practices.
Enhanced patient access to evidence-based treatment for opioid use disorder through increased utilization of pharmacists on the healthcare team.
Standardization of a framework for pain stewardship to coordinate pain management, opioid prescribing, and use of non-opioid therapies.
Coordination of care among patients, caregivers, and healthcare professionals through the use of standardized patient-specific pain management and substance use disorder treatment plans.
Improvement of interoperability, artificial intelligence, and clinical decision support in healthcare information systems.
Identification of performance and quality metrics to assess impact.
Stimulating research on pain and opioid use disorders and their respective pharmacologic and non-pharmacologic treatments.
Advancing efforts to prepare the pharmacy workforce through pharmacy education and professional development programs.
About ASHP
ASHP represents pharmacists who serve as patient care providers in acute and ambulatory settings. The organization's nearly 50,000 members include pharmacists, student pharmacists, and pharmacy technicians. For more than 75 years, ASHP has been at the forefront of efforts to improve medication use and enhance patient safety. For more information about the wide array of ASHP activities and the many ways in which pharmacists advance healthcare, visit ASHP's website, www.ashp.org, or its consumer website, www.SafeMedication.com.
Posted April 25, 2019