 Trillium Health, a federally qualified health center look-alike in Rochester, New York, is doing its part in Ending the Epidemic (ETE), a statewide effort to halt the HIV epidemic by the end of 2020.
"Our clinic has a 92 percent viral suppression rate," said Ashley Zuppelli, clinical pharmacist and Director of Innovation Services for the health center network. "We're doing, I think, a great job of getting people to not only be willing to take medications but taking them daily and keeping them virally suppressed and retained in care."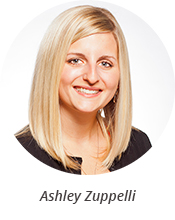 She said Trillium Health is a leading provider of preexposure prophylaxis (PrEP) in New York, with about 800 patients receiving the preventive regimen in April and about 45 new patients starting PrEP each month.
"That is really important to achieving the ETE 2020 goals," she said.
ETE was launched in 2014. The initiative has three main elements: identify New Yorkers with undiagnosed HIV infection and link them to healthcare services; retain HIV-infected people in healthcare to maximize viral suppression and prevent transmission of the virus; and facilitate access to PrEP for people at high risk for HIV infection.
The initiative's main goal is to limit new HIV infections to no more than 750 per year, down from about 3,000 before the initiative.
According to the most recent data from the New York State Department of Health, there were 2,769 new infections diagnosed in the state in 2017. The department hasn't yet reported data for 2018.
Another ETE goal is ensuring that at least 85 percent of New Yorkers with a diagnosed HIV infection are virally suppressed and unable to transmit the virus sexually. The initiative's state-funded online dashboard, operated by the City University of New York, reported a 72 percent viral suppression rate for 2017, slightly below the target of 76 percent.
ETE also aims to start at least 65,000 New Yorkers who are at risk for HIV infection on PrEP by the end of 2020. The dashboard shows that 24,284 people had a prescription for PrEP filled during 2017, which is on target for the 2020 goal.
Zuppelli said clinical pharmacists support ETE by monitoring antiviral regimens for drug interactions, managing adverse events, and working with other members of the healthcare team to individualize antiretroviral therapy.
"It's really important that you pick the best regimen for the patient right up front," she said.
New York's experience with ETE could help guide a new federal effort to end HIV in the United States.
During a February 6 media briefing, Centers for Disease Control and Prevention (CDC) Director Robert R. Redfield and other officials announced a national plan to decrease new HIV infections by 75 percent in 5 years and 90 percent in 10 years. As in New York, the federal plan emphasizes testing for HIV infection, expanding the use of PrEP, and ensuring that people with HIV infection are retained in care.
"We have the tools to end the epidemic. But we have to apply them," Redfield said.
CDC estimates that nearly 40,000 Americans are newly infected with HIV each year, and almost 40 percent of them are unaware of the infection.
The federal plan targets geographic regions that together account for more than half of new HIV infections each year — 48 counties, Washington, D.C., and San Juan, Puerto Rico — plus seven states with a substantial number of HIV cases in rural areas.
The Trump administration's proposed 2020 budget includes $291 million in requested funding for the initiative, including $70 million in new funds for the Ryan White HIV/AIDS Program.
The overall request includes $140 million for CDC for HIV surveillance, testing, and diagnosis and support for linkage to treatment and PrEP at the state and local level.
New York had committed more than $20 million through last November to fund health department activities that support ETE, according to an announcement from the governor's office.
Trillium Health's Zuppelli said those resources include a health department website with guidelines and information related to HIV and preventing infection, an HIV continuing education initiative, and a 24-hour toll-free number that clinicians can call for advice about specific patient cases.
Zuppelli said the federal plan to target resources to areas of the country that account for most new HIV infections is a sound strategy.
"We need to get resources to those areas and to assist with starting the process to getting people willing to test and get engaged in care," she said.
She said stigma around HIV is still a problem in rural areas of New York and likely presents "a really large barrier to care" in areas targeted by the federal plan.
"I think they really have to start with educating and being very mindful of language they're using in their day-to-day work to reduce stigma, to make individuals more comfortable to get testing and do everything they can in their medical settings to remove barriers to care," she said.
But she cautioned that there's no one-size-fits-all solution to ending the epidemic. She said services should be tailored to the specific patient population, such as people of color, those who identify as lesbian, gay, bisexual, transgender, or queer, and people who inject drugs.
Nevertheless, she said, Trillium Health's approach to ETE has elements that are likely useful elsewhere, such as offering immediate care when patients find the courage to be tested and start treatment.
"We offer free walk-in HIV testing, no appointment needed, Monday through Saturday," she said.
The health center also provides same-day PrEP to walk-in patients and offers rapid-start antiretroviral therapy to people who test positive for HIV.
"We start people on treatment the same day. So if you have a test that is positive, you can see a doctor right away, have your questions answered, explain what the labs mean, and you can actually leave that day with medication," she said.
The state health department recommends same-day initiation of antiretroviral therapy and initiation within three days if a same-day start isn't possible. Therapy initiation should never take longer than 30 days in the outpatient setting, according to the department.
Zuppelli said New York's collaborative drug therapy management regulations allow pharmacists in the state to prescribe medications and order laboratory tests, which helps support ETE.
In addition, New York in 2017 adopted regulations allowing pharmacists, under a non-patient-specific standing order from a physician or nurse practitioner, to dispense a seven-day supply of antiretroviral medications for postexposure prophylaxis to any patient with recent exposure to HIV.
Zuppelli said this means that patients can go directly to a pharmacy and start their PEP regimen immediately instead of waiting to be seen in an emergency or urgent-care setting.
[This news story appears in the August 15, 2019, issue of AJHP.]
Posted April 30, 2019