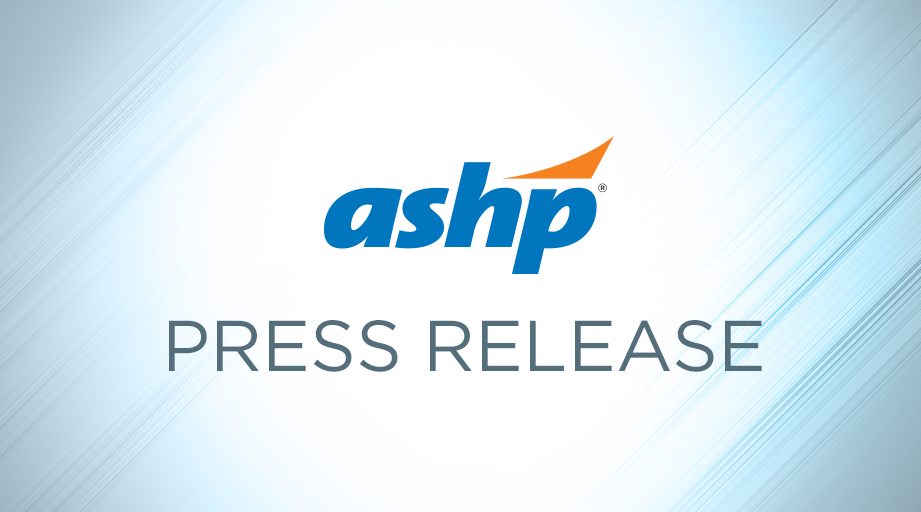 Twenty-two Pharmacists Designated Fellows in 2019
Twenty-two members of ASHP have been given the title "Fellow" of ASHP in recognition of the excellence they have achieved in pharmacy practice. The 2019 Fellows will be honored on Tuesday, June 11, 2019, during the ASHP Summer Meetings and Exhibition in Boston.
The ASHP Practitioner Recognition Program rewards excellence in pharmacy practice by granting recognition through the FASHP designation. Members who have achieved FASHP status have successfully demonstrated sustained commitment or contributions to excellence in practice for at least 10 years, contributed to the total body of knowledge in the field, demonstrated active involvement and leadership in ASHP, and have been actively involved in and committed to educating practitioners and others. The program has recognized 938 Fellows since it began in 1988.
The 2019 Fellows are as follows:
Teresa M. Cavanaugh, Pharm.D., M.S., BCPS, University of Florida, Gainesville, FL
Nicole J. Clark, Pharm.D., M.H.A., BCPS, FMSHP, MelroseWakefield Healthcare, Melrose, MA
Julie K. Dagam, Pharm.D., BCPS, Aurora Health Care; Aurora Health Care Metro, Inc., Milwaukee, WI
Stephen J. Davis, Pharm.D., M.S., Shields Health Solutions, Stoughton, MA
Christopher A. Droege, Pharm.D., BCCCP, FCCM, UC Health - University of Cincinnati Medical Center, Cincinnati, OH
Douglas N. Fish, Pharm.D., BCCCP, BCPS-AQ ID, University of Colorado Skaggs School of Pharmacy and Pharmaceutical Sciences, Aurora, CO
Laurie W. Fleming, Pharm.D., The University of Mississippi School of Pharmacy, Jackson, MS
Jillian Foster, Pharm.D., M.B.A., FACHE, Baptist Memorial Health Care Corporation, Memphis, TN
Brent I. Fox, Pharm.D., Ph.D., Auburn University Harrison School of Pharmacy, Auburn University, AL
Thaddaus R. Hellwig, Pharm.D., BCPS, South Dakota State University College of Pharmacy and Allied Health Professions; Sanford USD Medical Center, Sioux Falls, SD
John B. Hertig, Pharm.D., M.S., CPPS, Butler University College of Pharmacy and Health Sciences, Indianapolis, IN
Lindsey R. Kelley, Pharm.D., M.S., University of Michigan Health System, Ann Arbor, MI
William P. Kernan, Pharm.D., M.B.A., Cleveland Clinic Florida, Weston, FL
Jeff Little, Pharm.D., M.P.H., BCPS, Saint Luke's Hospital, Kansas City, MO
Charles E. Mahan, Pharm.D., Ph.C., FCCP, Presbyterian Healthcare Services, Albuquerque, NM
Karen J. McConnell, Pharm.D., BCPS-AQ Cardiology, FCCP, Catholic Health Initiatives, Denver, CO
Heidi A. Pillen, Pharm.D., Beaumont Health, Southfield, MI
Daryl S. Schiller, Pharm.D., M.S., BCPS-AQ ID, Montefiore Nyack Hospital, Nyack, NY
Jodi L. Taylor, Pharm.D., BCCCP, BCPS, Union University College of Pharmacy, Jackson, TN
Rebecca A. Taylor, Pharm.D., M.B.A., BCPS, Cleveland Clinic Fairview and Lutheran, Cleveland, OH
Elizabeth A. Wade, Pharm.D., BCPS, Concord Hospital, Concord, NH
Bradley M. Wright, Pharm.D., BCPS, Auburn University Harrison School of Pharmacy, Huntsville, AL
For information about the ASHP Practitioner Recognition Program or to request an application, contact [email protected]. Information, program criteria, and forms are also available on ASHP's website. The deadline for receipt of 2020 applications is October 1, 2019.
About ASHP
ASHP represents pharmacists who serve as patient care providers in acute and ambulatory settings. The organization's nearly 50,000 members include pharmacists, student pharmacists, and pharmacy technicians. For more than 75 years, ASHP has been at the forefront of efforts to improve medication use and enhance patient safety. For more information about the wide array of ASHP activities and the many ways in which pharmacists advance healthcare, visit ASHP's website, www.ashp.org, or its consumer website, www.SafeMedication.com.
Posted April 30, 2019