 As Congress seeks remedies to high medication costs, Lynn Eschenbacher, Chief Pharmacy Officer for St. Louis, Missouri-based Ascension, revealed one strategy that doesn't work.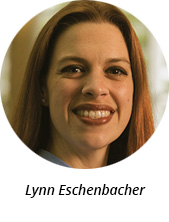 "A common misperception is that systems like ours are able to leverage our size to get significant discounts on drugs," Eschenbacher told members of the House Energy and Commerce Committee's subcommittee on health during a May 9 hearing.
"The fact is, manufacturers are only willing to negotiate the price for about half of the drugs we buy," she said.
Eschenbacher said Ascension provides healthcare and social support services in 21 states and the District of Columbia. She said Ascension's negotiating power is especially limited for sole-source drugs.
Drug costs are the fastest-growing part of Ascension's supply chain, she told the committee members.
Eschenbacher said Ascension typically faces thousands of drug price hikes each January and July and up to 40 increases weekly throughout the year, outpacing adjustments to reimbursement rates for the products.
In January, she said, a 3 percent increase in just one drug product resulted in "an unbudgeted $640,000 this year."
"We're told, 'That's the price,' and that's that," she said.
The hearing was one of several convened by House and Senate committees since late last year to identify the causes of high medication costs and seek solutions to the problem. ASHP submitted statements to the record for the May 9 hearing and several others.
Health subcommittee chair Anna Eshoo of California said the 10 panelists who testified May 9 represent organizations with more than $200 billion in annual revenue. She said committee members want to know where those billions come from and where they can be cut to ensure patients can afford their medications.
"We're going to follow the money. We're examining the system from beginning to end because in order to fix it, we need to understand it and then be able to act," she said.
Frank Pallone of New Jersey said high medication costs are the top issue he hears about from his constituents — and they want Congress to do something about it.
Ranking Member Michael Burgess of Texas praised the witnesses' expertise and willingness to work with Congress on drug prices but indicated that legislators' patience won't last forever.
"Our goal is to solve a problem, not assign blame," Burgess said. "If you don't solve it, we will."
The hearing's first witnesses represented biopharmaceutical companies and pharmacy benefit managers (PBMs).
Pfizer Inc. Senior Vice President Justin McCarthy said three issues that have arisen since the enactment of the Medicare Part D prescription drug benefit are driving high drug costs: rebates that create misaligned incentives; the growth of high-deductible insurance plans and coinsurance; and the growth of the specialty biopharmaceutical market.
His suggestions for solving these problems included congressional action to eliminate rebates that manufacturers pay to PBMs and other supply chain participants, cap patients' out-of-pocket costs, and use value-based reimbursement models.
Like McCarthy, Amgen Vice President Kave Niksefat also supported changing the current rebate system.
"We believe the best way to get to this better functioning system is to pass along negotiated discounts to patients at the pharmacy counter," he said.
Niksefat said Amgen last year reduced the list price of one of its cholesterol medications by 60 percent last year. In his written testimony, he said the average net price of Amgen's medications — the price after rebates and other adjustments — declined last year and is expected to do so this year.
Amy Bricker, Senior Vice President for Express Scripts, said her organization and other PBMs rely on negotiation and formulary management policies to keep drug prices as low as possible for health plans and other clients.
She said Express Scripts passes savings from rebates and other discounts to clients, who can choose to spread the savings to patients in the form of lower premiums for all plan participants.
Bricker said requiring rebates to be redirected to patients at the pharmacy counter would benefit a subset of patients while causing premiums for all plan participants to rise.
"The problem starts at list prices, not rebates," she said.
As in previous hearings, committee members called for increased transparency on rebates and how money from rebates and other sources flows through the drug supply chain.
The day before the hearing, the House unanimously passed H.R. 1503, the Orange Book Transparency Act, and H.R. 1529, the Purple Book Continuity Act.
The legislation is intended to ensure timely updates to FDA databases that manufacturers of generic medications and biosimilars use to guide product development decisions.
[This news story appears in the September 1, 2019, issue of AJHP.]
Posted May 13, 2019