 A partnership between the Indiana Department of Insurance (IDOI) and Butler University brings the formulary expertise of clinical pharmacists to health plans that serve state residents through the federal health insurance marketplace.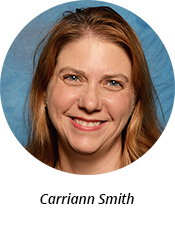 Carriann Smith, Professor of Pharmacy Practice at Butler, said IDOI reached out to the pharmacy department about 4 years ago for help reviewing formulary benefit designs for marketplace plans.
The Centers for Medicare and Medicaid Services provides online compliance tools to help determine whether health plan formularies meet minimal federal requirements and are not discriminatory. But Smith said the IDOI team wanted additional clinical guidance on formulary reviews.
"That's one of the reasons they were reaching out. They just wanted to look at some things differently," Smith said.
Butler provided initial funding for the project and the state now supports the work, which brings clinical pharmacists' expertise to formulary design for 17 disease states.
Smith said the partnership involves 11 Butler faculty, 2 Butler alumni, more than 30 pharmacy students who have contributed over the years, and additional clinical pharmacists who perform external peer review services.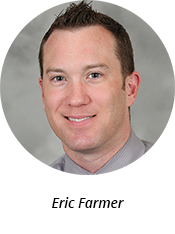 Butler alumnus Eric Farmer, HIV Clinical Pharmacist at Indiana University Health Methodist Hospital's LifeCare HIV clinic, was among the project's early recruits. At that time, he said, he was looking for ways to cut down on clinically inappropriate utilization controls implemented by marketplace health plans.
"One of the carriers ... required a prior authorization for Prezista [darunavir] 800-mg tablets, saying that we had to try the 400-mg tablets first," Farmer recalled.
But Janssen Therapeutics, which markets darunavir, doesn't sell 400-mg tablets in the United States.
Farmer said the insurer required prescribers to submit an exception form to authorize the 800-mg tablets, which were considered a first-line treatment at the time.
"You'd have hundreds of people on this regimen," he said. "That's hundreds of hours of paperwork you have to fill out just to tell [the insurer], 'This drug is not available; your system is messed up.'"
More alarming, he said, were refusals to authorize first-line HIV therapy unless the patient first tried long-obsolete antiretroviral drugs.
"They were things like didanosine, zidovudine, indinavir — things that are nonsensical," Farmer said.
He said insurers dropped the step therapy requirement when presented with recommendations from current clinical guidelines. But, as with darunavir, the paperwork burden was substantial because the process had to be repeated for many patients.
Farmer said he jumped at the chance to help IDOI develop clinically based formulary guidance for health plans.
His initial involvement in the project consisted of creating a spreadsheet that listed and classified all appropriate drugs and dosage forms used for the treatment of HIV infection. Farmer said he continues to review and update the spreadsheet as needed.
"It's a lot of attention to detail," he said. "But once you've put in that initial work, the updating is relatively simple."
Farmer said the spreadsheet includes recommendations about the clinical appropriateness of utilization controls for HIV drugs.
"For HIV, I basically said step therapy doesn't really work with this disease state," Farmer said. "So what we need to do is just say what drugs require a prior authorization and what drugs do not."
His suggestion is that first-line therapy and components of first-line regimens should be automatically approved without prior authorization. For nonstandard medications, he said, prior authorization is advisable so the prescriber can explain why that drug is needed instead of a medication that's recommended in current clinical guidelines.
The Butler team has created similar spreadsheets for medications used in the treatment of attention deficit/hyperactivity disorder, asthma, bipolar disorder, chronic obstructive pulmonary disease, depression, diabetes, dyslipidemia, epilepsy, hepatitis C, multiple sclerosis, opioid use disorder, alcohol use disorder, posttraumatic stress disorder, rheumatoid arthritis, schizophrenia, and sleep disorder.
The spreadsheets, officially known as Clinical Appropriateness tools, are updated at least quarterly to incorporate new medications and remove discontinued products. The tools are also reviewed when new clinical practice guidelines become available.
IDOI first used the Clinical Appropriateness tools and distributed them to health plans for the 2018 benefit year, according to a recently published a report1 from Smith and a Butler colleague.
Smith said she was tapped for the project, in part, because she was once a legislative analyst for an insurance company. She has also worked with the state's insurance assistance program to facilitate enrollment in Medicare Part D prescription drug plans, and she teaches students about managed care pharmacy concepts at Butler.
She said the IDOI project reinforces the managed care curriculum for the pharmacy students who helped to develop the spreadsheets and those who now work on the updates.
Smith said upper-class students are usually chosen for the project, and they work with clinical pharmacists who have expertise in the relevant disease states.
"They get to think about their clinical reasoning skills and they get to learn a little bit about the insurance carriers' perspective and the regulatory perspective," Smith said of the students. "It's been really interesting to see how everybody brings a different perspective to the table."
Farmer said it's been professionally rewarding to interact with insurers and to provide them with clinical criteria that enhance their cost-focused formulary management tools.
"I like to think that I'm helping to make the system better," he said.
Farmer said the inappropriate use of prior authorization and step therapy has declined for his HIV patients, though he doesn't know if the tool contributed to that change.
"I hope that all the time I put into this project, I'm getting it back by not getting crazy prior authorization requests. That's sort of an intangible reward," he said.
1. Smith C, McFarland A. Partnering with the Department of Insurance Coordinating a clinical and regulatory review of formulary benefit designs. Res. Social Adm. Pharm. https://doi.org/10.1016/j.sapharm.2018.12.002
[This news story appears in the September 1, 2019, issue of AJHP.]
Posted May 16, 2019