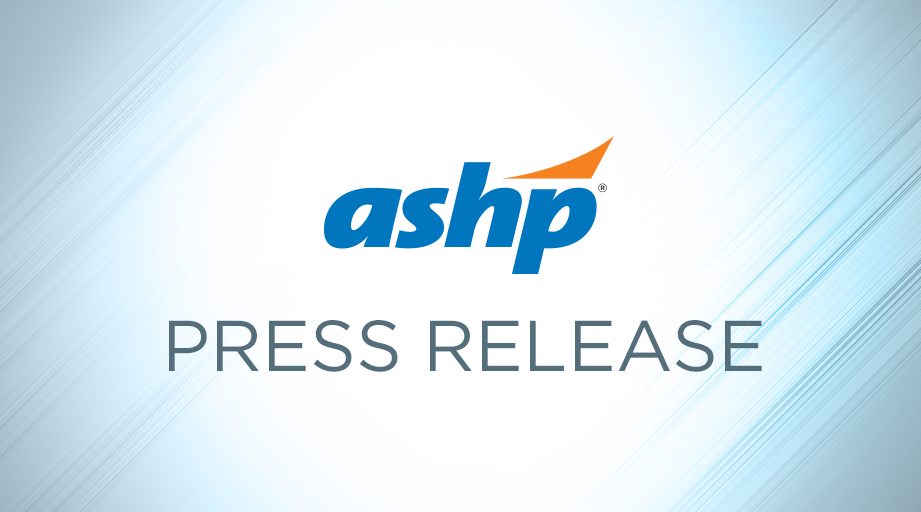 Online Program Trains Healthcare Professionals in Fundamentals of Enteral and Parenteral Nutrition

ASHP today announced that it has launched a Nutrition Support Certificate in collaboration with the American Society for Parenteral and Enteral Nutrition (ASPEN). The new certificate program will teach the fundamental concepts related to nutrition support care for adult patients. This self-guided, online continuing education program is the 12th offering in ASHP's Professional Certificate line.
Designed for pharmacists, physicians, and nurses, the Nutrition Support Certificate offers 19.25 hours of continuing education credit. The curriculum consists of 11 educational modules that review best practices for ordering, access, preparation, and administration of nutrition support and provide an overview of potential complications that could result from enteral or parenteral nutrition. The course also covers malnutrition, nutritional requirements for adults receiving nutrition support, and monitoring and error reporting.
To receive the professional certificate, participants must successfully complete all of the modules and receive a score of 80 percent or higher on a 100-question comprehensive examination.
"Nutrition support is a key area for interdisciplinary collaboration in hospitals and health systems as pharmacists, physicians, and nurses partner to ensure that patients with complex medical and nutritional needs receive appropriate treatment." said ASHP CEO Paul W. Abramowitz, Pharm.D., Sc.D. (Hon.), FASHP. "The Nutrition Support Certificate fills a critical education gap and familiarizes healthcare professionals with the core competencies needed to provide fundamental services related to enteral and parenteral nutrition support."
"Nutrition is an essential component of the comprehensive patient plan. In some patients, nutrition support is a life-saving intervention," said ASPEN President-elect Lingtak-Neander Chan, Pharm.D. BCNSP, FACN, FCCP. "ASPEN is committed to facilitating the training of nutrition support core competencies across all disciplines, as well as promoting a stronger interdisciplinary collaboration to optimize the care and clinical outcomes of patients. We are pleased to partner with ASHP on this program."
ASHP Professional Certificate Programs are self-guided, online continuing education programs for healthcare professionals. Each program offers at least 15 hours of continuing education credit that can be earned upon completion of individual modules. Participants must complete all of the modules in a program, a comprehensive exam, and practice-based exercises to be eligible for an ASHP professional certificate.
For more information about the Nutrition Support Certificate and other ASHP professional certificate programs, visit www.ashp.org/certificate-programs.
About ASHP
ASHP represents pharmacists who serve as patient care providers in acute and ambulatory settings. The organization's nearly 50,000 members include pharmacists, student pharmacists, and pharmacy technicians. For more than 75 years, ASHP has been at the forefront of efforts to improve medication use and enhance patient safety. For more information about the wide array of ASHP activities and the many ways in which pharmacists advance healthcare, visit ASHP's website, www.ashp.org, or its consumer website, www.SafeMedication.com.
About ASPEN
The American Society for Parenteral and Enteral Nutrition (ASPEN) is dedicated to improving patient care by advancing the science and practice of nutrition support therapy and metabolism. Founded in 1976, ASPEN is an interdisciplinary organization whose members are involved in the provision of clinical nutrition therapies, including parenteral and enteral nutrition. With more than 6,500 members from around the world, ASPEN is a community of dietitians, nurses, nurse practitioners, pharmacists, physicians, scientists, students and other health professionals from every facet of nutrition support clinical practice, research and education. For more information about ASPEN, please visit www.nutritioncare.org.
Posted May 29, 2019