 Pharmacists are taking seriously a recent recommendation from the American College of Cardiology (ACC) and the American Heart Association (AHA) to curtail the widespread use of aspirin for the primary prevention of cardiovascular disease.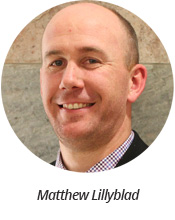 "The gap between efficacy and safety [of aspirin] seems to be shrinking, especially in the lower-risk patients," said Matthew Lillyblad, Clinical Pharmacy Coordinator for Cardiology and Critical Care at Allina Health's Abbott Northwestern Hospital in Minneapolis.
The "2019 ACC/AHA guideline on the primary prevention of cardiovascular disease" was released online in March ahead of publication in Circulation and the Journal of the American College of Cardiology.
According to the guideline, aspirin use is well established for the secondary prevention of atherosclerotic cardiovascular disease (ASCVD). But aspirin for primary prevention is deemed controversial because the drug increases the risk of bleeding, primarily in the gastrointestinal tract.
The guideline states that clinicians "might" consider 75–100 mg of aspirin per day for primary prevention in select adults ages 40–70 years who are at higher risk for ASCVD and a have low bleeding risk. But this low-dose regimen should not be used routinely for primary prevention in adults older than 70 years or for primary prevention in patients of any age who have an increased risk for bleeding.
Factors named in the guideline that elevate the risk of bleeding include a history of previous bleeding, chronic kidney disease (CKD), coagulation disorders, and concurrent use of medications such as nonsteroidal antiinflammatory drugs, steroids, direct oral anticoagulants, and warfarin.
The recommendations on aspirin use differ somewhat from those in a 2016 guideline from the U.S. Preventive Services Task Force.
Lillyblad helps lead policy and protocol development for cardiology throughout Allina's 12 hospitals and more than 90 clinics. He said many opportunities exist for pharmacists to be involved in evaluating their patients' use of aspirin.
"A pharmacist in any setting, whether it's the inpatient setting or the clinic setting or the retail setting, should be empowered to assess the appropriateness of medications — including aspirin," he said.
Lillyblad said that because Allina is affiliated with the Minneapolis Heart Institute, his cardiology colleagues were aware of the new ACC/AHA recommendations against widespread aspirin use and have acted quickly to educate staff and patients about the change.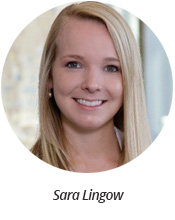 Sara Lingow, Ambulatory Clinical Pharmacy Specialist for Banner Health in Greely, Colorado, said she was somewhat surprised by the new recommendations on aspirin use.
Lingow, who practices at three family medicine clinic sites, is working with her interprofessional team members to reexamine the potential risks and benefits of aspirin for clinic patients.
"We're looking at the patient holistically and making a very patient-centered decision," she said.
Lingow said many of her patients are taking anticoagulants, and she's always conscious of the need to consider aspirin use when performing a medication history.
"This morning, I had a patient who's on aspirin and warfarin," Lingow said in May. "However, she's on aspirin for secondary prevention, and so ... she should stay on aspirin. But there are patients I have who are just on aspirin for primary prevention and also on warfarin. And I have started to recommend to the providers to deprescribe aspirin."
She said most patients for whom she recommends desprescribing are happy to take one less medication.
Lingow has also been advising against aspirin use in patients over age 70 years on the basis of the new recommendations. And she said the guideline has spurred her to take a fresh look at aspirin in the context of CKD.
A lot of my patients with diabetes also have CKD," she explained. "I know patients with CKD are at higher bleed risk. But is there a certain creatinine clearance that we're looking at; is there a certain point in a patient with CKD where I would say I need to stop aspirin? And as of right now, I haven't made that decision."
Lillyblad said it can be challenging to manage patients' aspirin use because it's nonprescription, inexpensive, and widely available.
He said that means there's nothing to prevent patients from purchasing aspirin and using it, sometimes at high doses, as an analgesic — or from taking aspirin for ASCVD prevention without the healthcare team's knowledge.
He said those potential problems illustrate the importance of a pharmacist or other healthcare provider conducting a thorough medication history for each patient.
He also emphasized the need to look beyond medications and to consider lifestyle factors such as diet, exercise, and smoking cessation in conversations with patients about ASCVD.
"Don't forget that there are other ways to modify patients' cardiovascular risks," he said.
[This news story appears in the September 15, 2019, issue of AJHP.]
Posted June 3, 2019