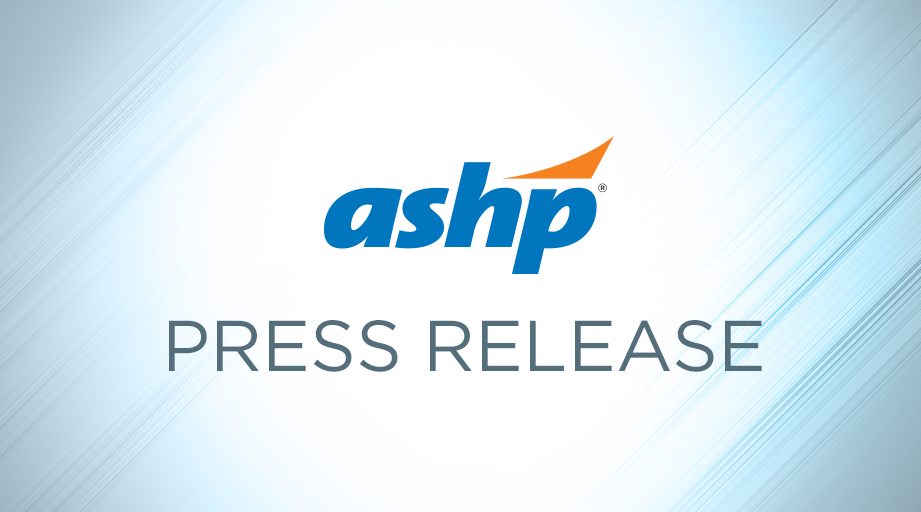 Program Prepares Pharmacists to Treat Conditions Commonly Found in Emergency Departments

ASHP today announced that it has launched an Emergency Medicine Certificate to equip pharmacists with the foundational knowledge and skills necessary for pharmacists to provide optimal patient care in the emergency department. The self-guided, online continuing education program is the latest offering in ASHP's Professional Certificate line.
The curriculum features 11 educational modules that review the key roles and responsibilities of pharmacists practicing in emergency medicine. The course concentrates on the application of evidence-based pharmacologic and non-pharmacologic therapies for clinical scenarios frequently encountered in the emergency department.
"Pharmacists are an integral part of the patient care team in the emergency department (ED), a unique practice setting where rapid initiation of medication therapy is often needed and a strong focus on patient safety is required," said ASHP CEO Paul W. Abramowitz, Pharm.D. Sc.D. (Hon.), FASHP. "The new ASHP Emergency Medicine Certificate program is a valuable resource to introduce pharmacists to the fundamental concepts related to medication therapy in the ED and to equip them with the knowledge necessary to help ensure patient safety in this setting."
Participants will earn up to 27 hours of pharmacy continuing education credits. To receive the professional certificate, participants must successfully complete all of the modules and receive a score of 80 percent or higher on a 115-question comprehensive examination.
ASHP Professional Certificate Programs are self-guided, online continuing education programs for healthcare professionals. Each program offers at least 15 hours of continuing education credit that can be earned upon completion of individual modules. Participants must complete all of the modules in a program and demonstrate increased knowledge and skills by passing a comprehensive exam or completing practice-based exercises to be eligible for an ASHP professional certificate.
For more information about the Emergency Medicine Certificate Program and other ASHP professional certificate programs, visit www.ashp.org/certificate-programs.
About ASHP
ASHP represents pharmacists who serve as patient care providers in acute and ambulatory settings. The organization's nearly 50,000 members include pharmacists, student pharmacists, and pharmacy technicians. For more than 75 years, ASHP has been at the forefront of efforts to improve medication use and enhance patient safety. For more information about the wide array of ASHP activities and the many ways in which pharmacists advance healthcare, visit ASHP's website, www.ashp.org, or its consumer website, www.SafeMedication.com.
Posted June 6, 2019