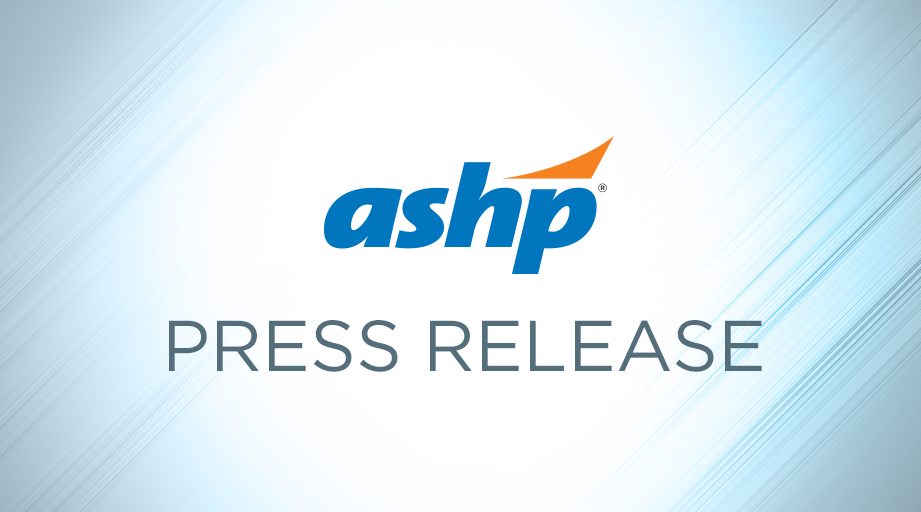 New Organization Brings Together Multiple Stakeholder Groups to Identify Solutions
for Effective and Appropriate Use of Medications.

ASHP today announced that its CEO, Paul W. Abramowitz, Pharm.D., Sc.D. (Hon.), FASHP has joined the Board of Directors of the GTMRx Institute. The Institute was launched in mid-April to be a "catalyst for change" with a vision to enhance life by ensuring appropriate and personalized use of medication and gene therapies. The organization's acronym stands for "Get the Medications Right."
GTMRx seeks to align critical stakeholders, including physicians, pharmacists, caregivers, health IT innovators, drug and diagnostics companies, consumer groups, employers, payers and health systems to advance the adoption of a systematic approach to medication use, enabled by technology, through comprehensive medication management, or CMM.
"The creation of the GTMRx Institute provides a unique opportunity for hospital and health-system pharmacists as highly-valued members of the interprofessional patient care team to work with major stakeholders across healthcare to significantly improve the safety and quality of medication use in the United States." said Abramowitz. "I am excited to represent ASHP on the GTMRx Board of Directors as we work together to adopt personalized, patient-centered, systematic and coordinated approaches to medication use that improve health outcomes and reduce healthcare costs."
"Active leadership is critical in this multi-stakeholder effort to ensure appropriate use of medications," said Katherine H. Capps, co-founder and executive director of the Get the Medications Right Institute. "Partners like Paul Abramowitz and ASHP are essential to ensure that we create the critical mass needed to transform practice toward a team-based, systematic approach to medication use while leveraging health information technology and diagnostics."
ASHP is a founding funder of the Institute, making a three year commitment to ensure the longevity and sustainability of its important work. Noted Abramowitz, "I strongly believe that the GTMRx Institute has an excellent opportunity to reshape our entire healthcare system by demonstrating the value of pharmacist-provided comprehensive medication therapy management with the goal of ensuring that medication use is optimal, safe, and effective for all people all of the time."
About ASHP
ASHP represents pharmacists who serve as patient care providers in acute and ambulatory settings. The organization's 50,000 members include pharmacists, student pharmacists, and pharmacy technicians. For more than 75 years, ASHP has been at the forefront of efforts to improve medication use and enhance patient safety. For more information about the wide array of ASHP activities and the many ways in which pharmacists advance healthcare, visit ASHP's website, www.ashp.org, or its consumer website, www.SafeMedication.com.
Posted July 3, 2019