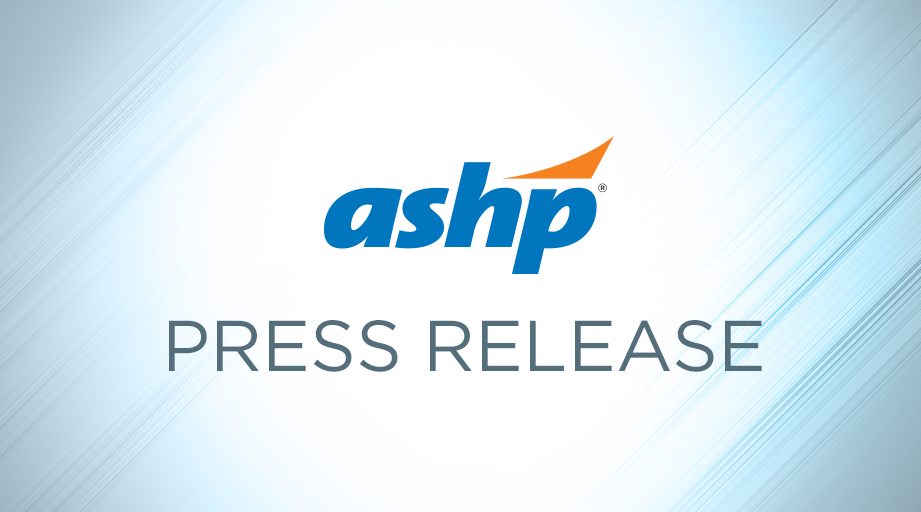 Pharmacist Advocate Noted for Efforts to Address Drug Shortages, Rising Drug Prices
Erin R. Fox, Pharm.D., BCPS, FASHP, Senior Director of Drug Information and Support Services at University of Utah Health, will present the tenth annual William A. Zellmer Lecture on September 10, 2019. The lecture and award ceremony will take place during ASHP's annual Policy Week activities, where nearly 100 ASHP member leaders contribute to the development of professional policies focused on improving patient care and advancing pharmacy practice.
Fox is a nationally recognized expert on the impact of rising drug costs and ongoing shortages of critical medications on the healthcare system. Her work draws attention to the ways product quality contributes to drug shortages and the potential links to high drug prices.
She leads the work of The University of Utah Drug Information Service, which provides content for the ASHP Drug Shortages Resource Center. The resource center alerts practitioners to medications that are in short supply and provides updates about product availability, recommendations for managing current inventory, and, when available, alternative therapies. She was a key contributor to the ASHP Guidelines for Managing Drug Product Shortages, works closely with the staff of the Food and Drug Administration (FDA) Drug Shortages Program, and regularly advises congressional staff on potential policy options to address rising drug prices and drug shortages. In December 2015, she testified at a Senate Special Committee on Aging hearing on the impact of sudden drug price increases on health systems.
A sought-after speaker, Fox frequently presents at state and national pharmacy and healthcare meetings. She also consults with hospitals, health systems, provider organizations, and patient advocacy groups on strategies for managing issues related to drug shortages.
Fox authored a 2017 opinion piece, "How Pharma Companies Game the System to Keep Drugs Expensive," for the online edition of the Harvard Business Review. She has appeared in several national print and broadcast outlets, including the New York Times, Wall Street Journal, Yahoo! Finance, American Public Media's Marketplace, National Public Radio's All Things Considered, and Vanity Fair.
She is a 2011 recipient of the Institute for Safe Medication Practices Cheers Award and the 2012 ASHP Award of Excellence in recognition for her work on drug shortages. She was a co-recipient of the 2017 ASHP Award of Excellence for her efforts to bring attention to the problem of increasing drug prices.
ASHP established the William A. Zellmer Lecture in 2010 in collaboration with the ASHP Foundation. The award honors Zellmer's contributions to policy development, advocacy, planning, and communications during his career with ASHP. The lecture is given annually during ASHP Policy Week by a distinguished individual who has demonstrated exceptional leadership in advancing healthcare-related public policy that has improved the safety and effectiveness of medication use through the engagement of pharmacists.
About ASHP
ASHP represents pharmacists who serve as patient care providers in acute and ambulatory settings. The organization's nearly 50,000 members include pharmacists, student pharmacists, and pharmacy technicians. For more than 75 years, ASHP has been at the forefront of efforts to improve medication use and enhance patient safety. For more information about the wide array of ASHP activities and the many ways in which pharmacists advance healthcare, visit ASHP's website, www.ashp.org, or its consumer website, www.SafeMedication.com.
Posted August 20, 2019