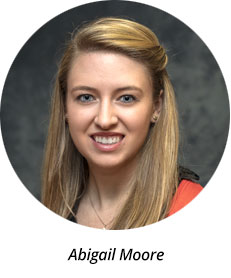 The Ho-Chunk Nation in rural Baraboo, Wisconsin, has made naloxone access a cornerstone of the tribe's response to the opioid epidemic, with an assist from Pharmacy Manager Abigail Moore.
Moore works at the House of Wellness, which is part of the Ho-Chunk Nation's Medical Services Division within the Department of Health. She travels the area to conduct training sessions in the use of naloxone and, through a standing order, dispenses the reversal agent to attendees.
"We're lucky to have a very supportive administration that's been working to address this challenge. And I don't think many other rural communities have that," Moore said.
The Centers for Disease Control and Prevention (CDC) reports that naloxone is less accessible in rural communities than in most other areas of the United States. According to CDC, pharmacies in rural counties filled an average of 147.4 naloxone prescriptions per 100,000 population in 2018, compared with 206.3 prescriptions per 100,000 in larger "micropolitan" areas.
"There is much room for improvement" in naloxone availability overall, CDC Principal Deputy Director Anne Schuchat said during an August 6 media briefing. She also noted that pharmacists and other healthcare providers "play a critical role in ensuring patients receive naloxone."
Moore began focusing on naloxone availability shortly after she joined the House of Wellness in 2017. She said the health department wanted employees, such as security guards at the local casino, to be able to administer naloxone if they encountered an overdose victim.
The program started locally in Sauk County and was later expanded to include tribal members and employees throughout Wisconsin. Moore said the training is now mandatory for security and healthcare employees of the Ho-Chunk Nation.
The Wellness Center also receives grant funding from Sauk County that allows staff to provide naloxone at no cost to any local resident who attends a training session.
The one-hour training sessions include information about the history of the opioid epidemic, how opioids and naloxone work, risk factors for overdose, signs of overdose, how to administer naloxone, and what resources are available for the treatment of opioid use disorder. Participants receive a two-dose carton of Narcan, Adapt Pharma Inc.'s naloxone hydrochloride intranasal spray product, and are asked, but not required, to report its use.
According to Sauk County's 2018 annual report, 31 overdoses were reversed through August of that year using naloxone obtained during training sessions conducted by the Ho-Chunk Nation Pharmacy and Genoa Pharmacy, which also partners with the county health department.
Moore said "all sorts of questions" arise during the training sessions, such as whether a person will become dangerous after naloxone is administered.
"We're trying to debunk that myth that they always become violent and attack you," Moore said. She said local data indicate that some people become irritated when they lose their high and go into withdrawal, but violence is rare.
Another common question is whether naloxone will harm a recipient who isn't overdosing.
"I always encourage them to still administer it because it's not going to cause the person any harm whatsoever if, let's say, they're having a heart attack instead of an opioid overdose," Moore said.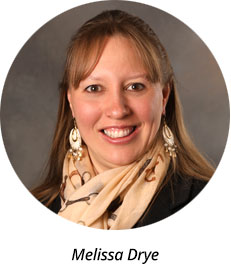 In rural New Hampshire, Melissa Drye, Director of Pharmacy at Valley Regional Hospital in Claremont, is part of an interprofessional task force that focuses on the supply side of the opioid epidemic.
The federal government ranks New Hampshire among the top states for opioid-involved deaths. The state reported 424 overdose deaths involving opioids in 2017, or 34 deaths per 100,000 population — more than twice the national average of 14.6 deaths per 100,000.
"We get a fair number of overdoses in our emergency department," Drye said.
The hospital participates in the state's Zero Left campaign. The initiative's goal is to eliminate excess opioids in the community through improved prescribing and to educate patients about safe storage and proper disposal of opioids.
"Disposal has been a big issue," Drye said. She said hospital administrators have approved the installation of a medication disposal kiosk in the hospital's lobby this fall, pending the availability of funding. Community members will be able to use the kiosk to remove opioids and other unwanted medications from their homes.
Although the kiosk will be a first for Valley Regional Hospital, Drye said the organization has served as a collection site for unwanted and expired medications during National Prescription Drug Take Back events. During the April 2019 Take Back Day, 133 sites in New Hampshire collected a combined total of more than 14,000 pounds of unneeded medications, according to the Drug Enforcement Administration.
As part of her work on the task force, Drye has been visiting local dental and veterinary offices to drop off educational materials about proper disposal of medications.
"It's been pretty welcome," Drye said of the community outreach visits. "The people are pretty nice."
She has also been asked to provide educational materials to area realtors.
"When the real estate agents and people are staging houses for sale, they are not paying attention to medications, and people are stealing them," Drye explained.
The National Association of Realtors advises home sellers to lock up their medications or remove from the home when holding an open house.
As part of her outreach, Drye also gave a medication safety presentation to a group of Section 8 housing tenants this summer.
The thing that they were the most interested in is how to get their medications in an affordable way. They've asked for more information on prescription access cards, patient assistance programs, and pharmacy discount programs," Drye said.
She noted that proper drug disposal isn't an issue for patients who lack access to medications.
Drye, who worked for a decade at a chain drug store, said she views community outreach and education as a way to be accountable and "own her job."
"This is the reason I became a pharmacist," Drye said. "It's really nice to have a connection with community members and feel like I'm making a difference in their health."
[This news story appears in the January 1, 2020, issue of AJHP.]
Posted September 9, 2019