 An annual series of student-run clinics in North–Central California helps seniors save money while getting the coverage they need from their Medicare Part D prescription drug plan.
The clinics, conducted by student pharmacists at the University of the Pacific Thomas J. Long School of Pharmacy and Health Sciences, were launched in 2007 and have taken place each year since then.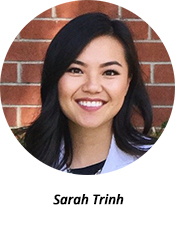 Final-year student Sarah Trinh said the most common issue she finds is that the Medicare enrollees are paying more for their medications than they should.
"So we'll basically look through the different plans and find the best plan that's tailored to their medications and will save some money," she said. The students also take into account seniors' other concerns, such as drug plan quality ratings.
The clinics have saved nearly 8,700 Medicare beneficiaries a combined total of $8.6 million on medications since 2007, the university announced in September.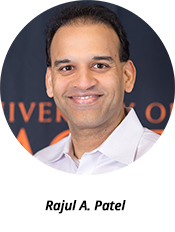 The estimated savings represents the difference in medication costs if seniors keep their current plan for the upcoming year instead of switching to the plan identified by the students, said Rajul A. Patel, Professor of Pharmacy Practice at the university.
Patel said the clinics were conceived as a way to take what students learn about Medicare Part D in the classroom and apply that knowledge in the community.
This year, the students are holding 13 clinics from mid-October through mid-November. Most sessions take place in local churches, community centers, and assisted living facilities, sites Patel said were chosen for the convenience of local seniors.
He said Medicare beneficiaries who meet with the students learn the importance of checking their prescription drug coverage each year.
The clinics have at least one superfan — a senior who attended the first 12 annual events and is expected back this year.
"I've already seen her on the appointment sheet," Patel said in October.
He estimated that about 75 first-time and returning students staff the clinic each year. The students work in teams of two.
"One pharmacy student will evaluate the Medicare Part D plans, and the other pharmacy student will do a comprehensive review of all of their medications to make sure that it's safe and effective to take them," Patel said.
The medication review sessions normally last about an hour. But sometimes, additional work is needed to find the most suitable plan.
Trinh recalled helping one couple whose Medicare Advantage plan didn't seem to be meeting all their needs. She said the students don't usually recommend switching from Medicare Advantage plans, because they provide services in addition to the pharmacy benefit.
In this case, Trinh said, she and another student had an extended clinic session with the couple — earning a hug from them — and continued working after hours before making final recommendations over the phone.
"I don't remember how much we saved, but it was a good amount," she said. "They were really appreciative, and it was really rewarding."
Patel said the clinics recently began providing two-dose naloxone kits at no cost to seniors who are at risk for opioid overdose or have a friend or family member who is at risk.
The Centers for Disease Control and Prevention reported in January that opioid-involved overdose deaths among people age 65 years or older increased by 17.2 percent from 2016 to 2017, outpacing all other age groups studied.
Patel said this is the main reason the clinics started screening patients for opioid overdose risk and dispensing naloxone to those who need it.
He said weekday clinics last about 4–6 hours and weekend sessions run 6–8 hours. On average, he said, about 150 Medicare beneficiaries attend each session.
The events also serve as health fairs that offer free flu shots and screening for nearly a dozen health issues, including anemia, anxiety, hypertension, diabetes, fall risk, bone density, memory, and sleep disorders. According to the university, the students have conducted more than 45,000 screenings since 2007.
[This news story appears in the February 1, 2020, issue of AJHP.]
Posted October 25, 2019