 Specialty clinics are creating new opportunities for pharmacy technicians to work closely with patients and clinicians as vital members of the healthcare team.
"Our technicians ... communicate directly with the specialty clinic patients who are waiting for authorization of their therapies," said Stacy Knox, Pharmacist Supervisor for the Specialty Pharmacy and Refill Clinic at UC Davis Health in California. "They're in close communication with patients throughout the course of therapy ... doing the work to help make sure that patients get the medications they need."
Knox said the technicians operate from a central office, where they coordinate prior authorizations and refills and "chaperone" the appeals process with insurers, when necessary.
"This is really an advanced technician role," she said. "What I think makes technicians so suited for this role is that they are able to communicate with all of the stakeholders involved."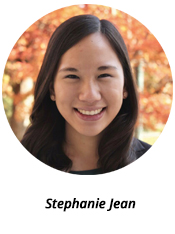 At UNC Health Care in Chapel Hill, North Carolina, patients and healthcare providers work alongside pharmacy technicians, said Stephanie Jean, Clinical Manager for UNC Health Care's medication assistance program.
"We have technicians that are sitting right there" in UNC's specialty clinics, Jean said. The technicians' work includes investigating prior authorization and assistance options, completing paperwork, and tracking and responding to payers' requests.
When medication coverage or access questions arise, Jean said, the technicians can "walk right over to the provider's office, [and] the providers can come by where our technicians are sitting and ask them for status updates."
The technicians, she added, greatly reduce the administrative burden for the pharmacists, nurses, and physicians at the specialty clinics, allowing clinicians to focus on direct patient care.
Specialty pharmacy drugs are widely reported to be a large and growing share of the prescription drug market. Data cited in the ASHP Foundation's 2018 Pharmacy Forecast indicate that specialty pharmacy drugs accounted for 42.6 percent of net medication spending in 2016.
Jean said the medication assistance team was created to support the UNC Health Care's own specialty pharmacy. At first, she said, the technicians worked in a central office and communicated with specialty clinics through the electronic medical record and by email, telephone, and fax.
But about two years ago, most of the 15 technicians were moved to specialty clinics, where they assist patients regardless of where their prescriptions are filled.
"Our goal and mission is always to be patient centered," Jean said. "We knew that we needed to expand our scope and not only help those patients that can fill at our pharmacy but also any sort of patients that our pharmacists are seeing in clinic."
When a payer denies the request, Jean said, a technician works with the prescriber to draft an appeal letter that meets the insurer's specific requirements. The technician submits the letter and follows up when necessary.
Jean said payers deny prior authorization requests for a variety of reasons.
"A lot of times it is because the insurance wants that patient to try something that is cheaper for them or that is preferred for the insurance company," Jean said. "It could be an off-label drug that the insurance company only wants the patient to be taking that if they have a certain condition."
The technicians also help patients apply for copayment cards, grants, and manufacturers' assistance programs to help bring down the cost of treatment.
"When they hear of the value and the impact that they have straight from the physicians and the patients' mouths, it really helps them understand the what they're doing is very impactful," Jean said of the technicians.
The clinic work is considered an advanced role for UNC Health Care's pharmacy technicians. Jean said technicians must be nationally certified to apply for these positions.
She said technicians need leadership experience and "soft skills" to succeed in this advanced practice role.
"When they're in the clinic they really need to have autonomy, be sort of self motivating and have critical thinking skills, and [have] very good people skills, because they are interacting with providers, they're interacting with patients," she said.
She said it's also helpful for the technicians to have experience in community pharmacies handling the "front end" process of inputting prescriptions and adjudicating claims. That background, she explained, helps technicians navigate the "back end" of the prior authorization process that occurs in the specialty clinics.
Knox, at UC Davis Health, likewise indicated that technicians who have experience in community pharmacies "have a good understanding of the pharmacy benefit and adjudicating medications ... and they're able to navigate the process" in the specialty setting.
"With the anticipated numbers of specialty medication approvals, there's so much opportunity for technicians in nontraditional settings," she added.
[This news story appears in the March 15, 2020, issue of AJHP.]
Posted November 21, 2019