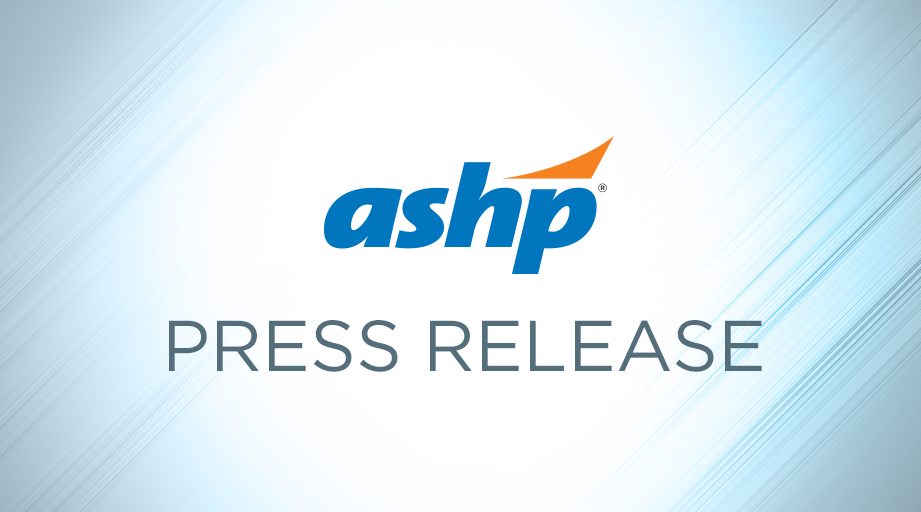 Longtime Pharmacy Executive, Past ASHP President to Lead ASHP's Global Resource Development and Consulting Program
ASHP announced today that Paul Bush, Pharm.D., M.B.A., BCPS, FASHP, will join the organization as Vice President of Global Resource Development and Consulting. Bush, a highly accomplished leader with more than 40 years of experience in hospital and health-system pharmacy, will oversee ASHP's global resource development program and consulting enterprise.
Bush previously served as Chief Pharmacy Officer at Duke University Health System in Durham, North Carolina, where he was responsible for pharmacy services for Duke University Hospital and Clinics, a 979-bed academic medical center that provides tertiary and quaternary care for patients throughout the southeastern United States. The department is composed of 480 pharmacists, technicians, and support staff that provide care and services from 17 pharmacy locations.
He was also Director of Pharmacy at the Medical University of South Carolina in Charleston, St. John Health System in Detroit, and Detroit Osteopathic Hospital. He has held faculty appointments at the University of North Carolina, Campbell University, Medical University of South Carolina, and Wayne State University colleges of pharmacy.
"Paul is a distinguished pharmacy leader with an exceptional record of improving the scope and quality of patient-centered pharmacy services in hospitals and health systems," said ASHP CEO Paul W. Abramowitz, Pharm.D., Sc.D. (Hon.), FASHP. "He is a visionary leader with extraordinary experience and is highly respected by pharmacy professionals around the world. Dr. Bush will be extremely valuable as we continue our work to help improve patient care and advance pharmacy practice through ASHP Consulting and ASHP's wide array of current and expanding global offerings."
Bush earned a Bachelor of Science in Pharmacy from the University of Michigan and a Pharm.D. and M.B.A. from Wayne State University.
ASHP Consulting is an industry leader in providing expert advice and customized consulting service to hospitals and health systems on a wide variety of pharmacy-related practices. ASHP Consulting's highly credentialed pharmacy experts provide clients with an assessment of programs and services followed by customized, best practice-based recommendations for improving an organization's pharmacy services.
ASHP's international efforts include accreditation of hospital and health-system pharmacy services and pharmacy residency programs and a variety of other offerings to help support ASHP's mission and vision.
Bush will begin his new role at ASHP in December.
About ASHP
ASHP represents pharmacists who serve as patient care providers in acute and ambulatory settings. The organization's nearly 55,000 members include pharmacists, student pharmacists, and pharmacy technicians. For more than 75 years, ASHP has been at the forefront of efforts to improve medication use and enhance patient safety. For more information about the wide array of ASHP activities and the many ways in which pharmacists advance healthcare, visit ASHP's website, www.ashp.org, or its consumer website, www.SafeMedication.com.
Posted November 26, 2019