 Florida's 2019 legislative session closed with an unexpected but welcome mandate for pharmacists to receive training on how to identify and help patients who are victims of human trafficking.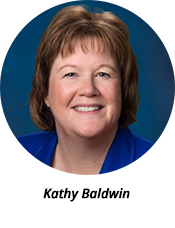 Kathy Baldwin, Legal and Regulatory Affairs Council Chair for the Florida Society of Health-System Pharmacists (FSHP), said the organization was taken by surprise to learn of a new law requiring licensed health professions to complete an hour of continuing education (CE) on human trafficking by January 2021.
"Our lobbyists weren't following it," she said. "I didn't even know that [trafficking] was a public health issue until recently."
Trafficking was one of the topics that members of ASHP's councils discussed in September at a special Policy Week 2019 session on preventing workplace violence and firearm-related injury and death. Some council members said that their workplace requires certain health professionals to undergo training to identify victims of human trafficking.
Baldwin said that after the Florida pharmacy board notified FSHP about the new CE requirement, her team analyzed the legislation and concluded that it was a positive development for the profession.
"We welcome this opportunity to learn what trafficking looks like. And it's heightened my awareness to be on the lookout for things that I never even considered before," Baldwin said.
She said FSHP plans to develop CE for pharmacists that meets the state requirements.
The Department of Health and Human Services (HHS) defines human trafficking as "a form of modern slavery" that occurs when someone uses "force, fraud, or coercion" to make a person perform commercial sex or labor.
The HHS-supported National Human Trafficking Resource Center (NHTRC) hotline reports that it fielded more than 41,000 inquiries and identified nearly 11,000 cases of human trafficking in 2018. The hotline is operated by Polaris, a nonprofit organization whose goal is to eradicate trafficking.
A 2014 study cited by NHTRC found that about 88 percent of trafficking survivors said they had obtained healthcare services while being trafficked, and 68 percent of this group sought emergency care.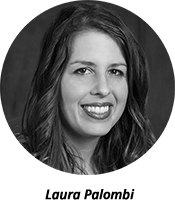 Laura Palombi, Assistant Professor at the University of Minnesota College of Pharmacy in Duluth, learned about human trafficking when she was teaching a class in emergency contraception.
"One of my students asked me, 'What do I do if I think a person is trafficked?' And I didn't have a good answer," Palombi recalled.
She said a literature review turned up little pharmacist-specific information on recognizing human trafficking.
"And yet we knew that pharmacists have probably seen a fair number of trafficking victims because of the fact that pharmacists are so accessible," she said.
Palombi and two of her students published a report in 2018 that offers guidance for pharmacy staff on how to identify and care for victims of human trafficking.
"I think it's something that maybe we didn't realize that the profession has a role. But now ... we realize that probably these are our patients and we need to be alert," Palombi said.
She said obvious signs of trafficking include a history of untreated or improperly treated injuries or infections in a person who hasn't interacted with the healthcare system.
She also said it's vital to speak privately with potential victims of trafficking.
"A lot of times people who are being trafficked may have somebody accompanying them," Palombi said. "You don't want to put a potential trafficking victim in even more danger."
Ron Devers, Agency Manager for the Michigan Pharmacists Association's PSI Insurance Agency, said pharmacy staff may encounter human trafficking in everyday situations at their workplace.
Devers has conducted educational sessions to help pharmacy staff identify trafficking victims. Michigan has required such training for licensed health professionals since 2015.
Devers said trafficking victims may lack a prescription history, and they often pay cash for their medicines to avoid creating a paper trail.
"Generally the people who are trafficked ... don't have ID of their own. They're not allowed to speak on their own. They may present with several different sexually transmitted diseases," he added.
Devers emphasized that human trafficking can occur anywhere.
"This is not a metropolitan area problem; it's not something that only happens in the big city," he said. "It happens in all economic classes. It happens in all neighborhoods."
NHTRC received 383 reports of human trafficking in Michigan in 2018, with most cases clustered around the city of Detroit.
But Devers noted that remote Mackinac Island is among "the highest trafficked areas in the state" despite being accessible only by boat.
"People are shocked when they hear that," he said. "It happens everywhere."
He said educational session attendees often say they worry about reporting a situation as trafficking and finding out they were wrong.
His response is, "But what if it is [trafficking], and you didn't report it?"
Palombi said it's important for pharmacists to be aware of nearby resources for trafficking and to know how to make referrals for services that are appropriate for each patient's situation and the local trafficking patterns.
"Different areas have different trafficking problems," she noted.
She said trafficking education is an area where health-system pharmacists can become leaders.
"I think of pharmacists as educators," she said. "There's always a role for us, even if it's a topic that isn't ... familiar."
[This news story appears in the April 1, 2020, issue of AJHP.]
Posted December 30, 2019