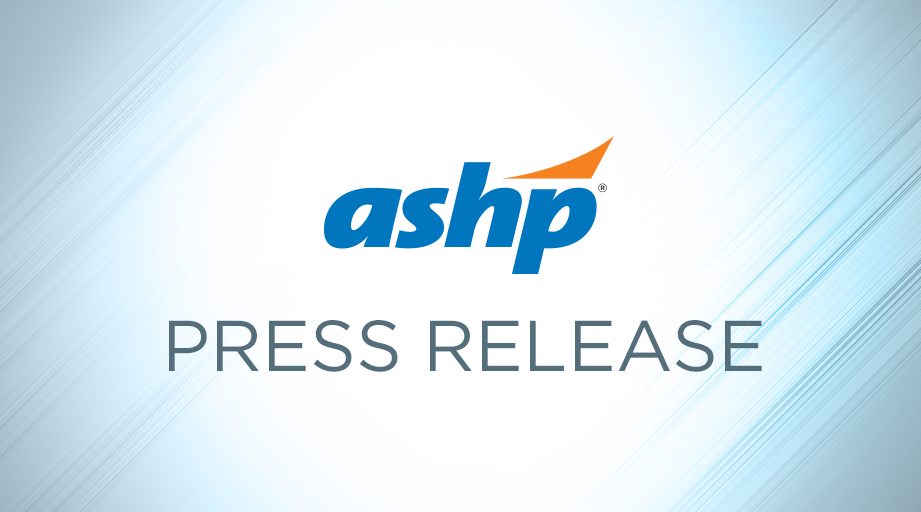 Guidelines Reflect Evolving Role of Pharmacists in Caring for Transplant Recipients, Donors
ASHP has published guidelines with practical recommendations and best practices for transplant pharmacy services. The ASHP Guidelines on Pharmacy Services in Solid Organ Transplantation are intended to promote understanding of the evolving role of pharmacists in the care of transplant recipients and living donors.
Developed by a work group of the ASHP Section of Clinical Specialists and Scientists, the guidelines help define the role of the transplant pharmacist, suggest goals for providing services to meet institution-specific needs, and describe optimal transplant pharmacy services and best practices.
"Every transplantation center that participates in the Medicare program is required by the Centers for Medicare & Medicaid Service (CMS) to identify a transplant pharmacology expert," said ASHP Chief Operating Officer and Senior Vice President Kasey K. Thompson, Pharm.D., M.S., M.B.A. "CMS further notes that it is desirable that that expert be a pharmacist. These guidelines are part of ASHP's longstanding efforts to help improve patient care and advance pharmacy practice through practitioner-developed expert guidance and initiatives to support our members and the patients they serve."
The guidelines address pharmacist care across the spectrum of the transplantation process, including the pretransplantation, perioperative, and post-transplantation phases, and provide advice on treatment of key patient populations such as children and women of child-bearing age. The guidelines also describe administrative roles of pharmacists and suggest options for education, training, and professional development of pharmacists providing care to transplant patients and donors.
The ASHP Guidelines on Pharmacy Services in Solid Organ Transplantation are available online and will appear in the February 1, 2020, issue of AJHP.
About ASHP
ASHP represents pharmacists who serve as patient care providers in acute and ambulatory settings. The organization's nearly 55,000 members include pharmacists, student pharmacists, and pharmacy technicians. For more than 75 years, ASHP has been at the forefront of efforts to improve medication use and enhance patient safety. For more information about the wide array of ASHP activities and the many ways in which pharmacists advance healthcare, visit ASHP's website, ashp.org, or its consumer website, SafeMedication.com.
Posted January 22, 2020