 At Baystate Health in Western Massachusetts, the pharmacy department and Employee Health Services (EHS) work together to provide a consistent response whenever there is an occupational exposure to pertussis, bacterial meningitis, or other infectious agents.
Erin Taylor, assistant director of acute care pharmacy services at Baystate Medical Center (BMC) in Springfield, said the response protocol was developed after the five-hospital system performed a gap analysis to review recent exposure incidents.
"There just was no standard process" before, Taylor said. "We were all scrambling at the last minute and really not providing a valuable service to our employees."
The new process includes well-defined procedures and documentation to track the health status of employees who are involved in exposure events. Taylor said the intent was to meet the needs of BMC and the health system's smaller regional hospitals.
She said one of the problems the group had to address was how to bill for medications used in the exposure response.
"We don't want the employees to have to pay. So it's a matter of figuring out how you charge back to the employee health services to cover the occupational exposure," she said.
When an incident occurs, EHS is notified of the exposure type, scope, and location. If postexposure prophylaxis is indicated, the pharmacy administrator on call works with the appropriate pharmacy manager to coordinate dispensing and to establish a dispensing clinic, if needed. EHS notifies employees who require prophylaxis about where to pick up their medication, and they are followed through the course of treatment.
Taylor said the employees are screened for allergies, drug interactions, and other factors that could influence the treatment recommendation.
"Previously, we would just receive the prescription and have no other patient profile to compare it against," she said.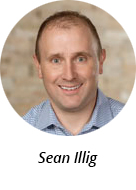 Sean Illig, pharmacy operations manager at BMC, said one of the biggest procedural changes was to have the health system's inpatient pharmacies stock and dispense all medications needed to respond to occupational exposures.
Before the rollout of the new process, he said, employees received prescriptions to be filled by BMC's outpatient pharmacy, which led to gaps in care.
"Employee exposures can happen any time of the day. And the ambulatory pharmacy is not a 24/7 facility," Illig explained.
Taylor said the problem was exacerbated because BMC is the only Baystate Health hospital with an outpatient pharmacy. Employees at other sites thus had to travel to have their prescriptions filled by the health system.
"They might have gone to their own retail pharmacy or another retail pharmacy to get the prescriptions filled. But then they were completely lost to our follow-up," she said.
The revamped process has been used to respond to more than a dozen exposures affecting a total of more than 50 patients across the health system, according to data Taylor presented last year at ASHP's Midyear Clinical Meeting in Las Vegas.
Taylor noted that needlestick incidents are managed separately from the outbreak response program because they involve a single person rather than a group-level exposure.
She and Illig said the most common occupational exposures that the pharmacy–EHS team handle involve staff who come into contact with a patient who has pertussis. Massachusetts reported 266 cases of pertussis in 2018, according to the Centers for Disease Control and Prevention.
To manage pertussis postexposure prophylaxis, Taylor said, the inpatient pharmacy keeps a dedicated stock of "Z-Pak" azithromycin multiday blister cards.
"We don't typically, as an inpatient location, use Z-Pak. We would just use the 500-mg azithromycin," Taylor said. "So we do intentionally stock those just for this purpose, because it made it so much easier for the labeling and dispensing process."
She said BMC usually has about 14-20 Z-Pak blister cards on hand; the regional hospitals stock fewer packages of the antimicrobial.
Illig said there hasn't been a large-scale exposure — defined as more than 50 affected staff — since the new process was implemented.
But the hospital has had large-scale exposures in the past that helped shape the new protocol.
"Several years back, we had a scabies outbreak and had to basically take over a conference room to do a really robust dispensing clinic," Taylor explained.
The outbreak response procedure doesn't specifically address respiratory illness caused by the 2019 novel coronavirus, which emerged in China and is now affecting the United States and other countries. There is no approved pharmacological treatment for the infection.
Taylor said Baystate Health is monitoring news about the rapidly growing outbreak.
"Our infectious disease group is really keeping a close eye on this and working closely with our antimicrobial stewardship team to keep us informed," Taylor said. "So we'll be prepared. The hope is it would be on a singular basis as opposed to mass contact."
Illig said the exposure response program has strengthened the ties between the pharmacy department and EHS.
"A lot of the efficiency is gained in that collaborative practice between both departments," he said. "We've developed into trusted partners so that when an exposure happens, it's very clear between both teams what the expectation is and how we actually go about treating those patients."
[This news story appears in the June 1, 2020, issue of AJHP.]
Posted February 14, 2020