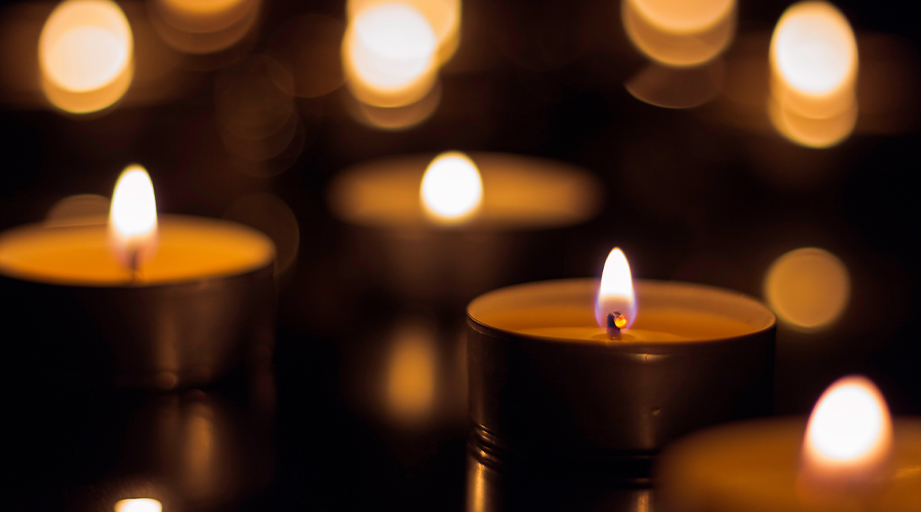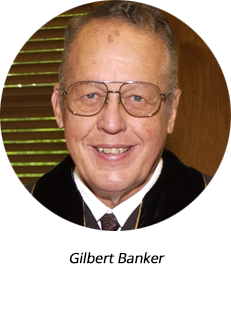 Gilbert Stephen Banker, professor emeritus and seventh dean of the University of Iowa College of Pharmacy, died February 16 in Carmel, Indiana, at the age of 88 years.
Banker's pharmacy career spanned nearly five decades, during which he held leadership roles at three schools of pharmacy.
"Gil was an exceptional leader who I had the pleasure of working closely with during my time at the University of Minnesota and University of Iowa," said ASHP Chief Executive Officer Paul W. Abramowitz. "I saw firsthand the positive impact he had on students, faculty, and so many others who had the opportunity to work with him. Gil will be greatly missed, but his positive mark on the pharmacy profession will forever be part of his legacy."
Banker was born September 2, 1931, to Gilbert Banker and Mary Gladstone Banker of Tuxedo, New York. The senior Banker was a local high school principal who rose to become superintendent of schools for the area.
Banker received a bachelor's degree from Albany College of Pharmacy in 1953. He then pursued graduate work in industrial pharmacy and pharmaceutical chemistry at Purdue University College of Pharmacy in Indiana, earning a master's degree and a doctorate in pharmaceutics.
In 1957, Banker joined Purdue's staff as assistant professor of pharmacy. He was promoted several times, and in 1967 he was named chief of the Department of Industrial and Physical Pharmacy.
Banker left Purdue in 1985 to serve as dean and professor of pharmaceutics at the University of Minnesota College of Pharmacy in Minneapolis.
In 1992, he was named dean and John L. Lach Distinguished Professor at the University of Iowa College of Pharmacy in Iowa City, positions he held until his retirement in 1999.
Donald E. Letendre, current dean and professor at the University of Iowa College of Pharmacy, credited Banker with leading a physical expansion of the department, shepherding the transition from a five-year bachelor of science degree curriculum to the now-standard six-year doctor of pharmacy program, and strengthening the relationship between the college and the university hospital's pharmacy department.
Letendre called Banker "a highly dedicated professional who served the institution extremely well during his tenure as dean."
Eric L. Barker, current dean and professor at Purdue University College of Pharmacy, said that throughout Banker's career and after retiring, he remained "a Purdue Boilermaker at heart."
While at Purdue, Banker showed his passion for the university's sports teams by serving on the Athletic Affairs Committee. In 1980, he became the university's faculty representative to the Big Ten collegiate athletic conference.
In 2004, Banker and his wife Gwenivere Hughes Banker — also a Purdue pharmacy graduate — demonstrated their commitment to the pharmacy school by establishing the Gil and Gwen Banker Pharmacy Scholarship at Purdue University.
"Dr. Banker impacted countless students and mentored faculty throughout his incredible career. His impact on not one, but three Big Ten pharmacy programs — Purdue, Minnesota, and Iowa — is a testament to his extraordinary leadership," Barker said.
The Purdue University College of Pharmacy honored Banker with the Distinguished Pharmacy Alumni Award in 1989 and, in 2003, the college presented him with an honorary doctor of science degree.
Banker obtained several patents for his work developing novel cellulose-based drug delivery systems. He served as coauthor or editor for the textbooks Pharmaceutics and Pharmacy Practice and Modern Pharmaceutics, and his research findings appeared in the Journal of Pharmaceutical Sciences and other scientific publications.
Banker was named a Fellow of the American Association for the Advancement of Science in 1958. He received an Appreciation Award from the Iowa Pharmacy Association in 1996.
Banker is survived by his children Stephen, Susan, and David; their spouses; a brother, Richard; and many grandchildren and great grandchildren. Gwenivere, his wife of 59 years, predeceased him in 2015.
Those who wish to honor Banker's memory may make a donation to the Gil and Gwen Banker Pharmacy Scholarship at Purdue University. Checks should be payable to the Purdue Foundation, c/o Katie Skeel, College of Pharmacy, University Development Office, 575 Stadium Mall Drive, Room 370, West Lafayette, Indiana, 47907-2067.
[This news story appears in the June 1, 2020, issue of AJHP.]
Posted March 2, 2020