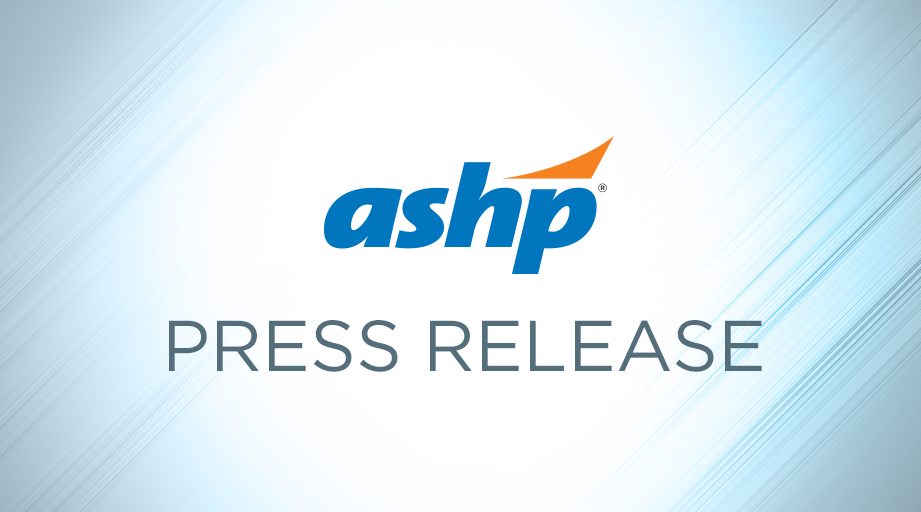 ASHP (American Society of Health-System Pharmacists) Vice President of Government Relations Tom Kraus, J.D., today issued the following statement regarding the introduction of the Preventing Drug Shortages Act in the U.S. House of Representatives.
"We are pleased to see members of the House of Representatives take steps to address the critical shortages of vital, life-saving medications jeopardizing patient care in the United States. Pharmacists and other healthcare providers struggle to obtain reliable supplies of essential medications, resulting in delay or prevention of treatment, serious harm to patients, and unnecessary costs to our healthcare system.
This legislation reflects key elements of several of the recommendations to address drug shortages ASHP previously made with the American Society of Anesthesiologists, the American Hospital Association, and the American Society of Clinical Oncology. It is particularly timely as the rise of COVID-19 shines a light on the dangerous implications the lack of transparency in the drug supply chain has on our healthcare system.
We will continue to work with Congress toward solutions to ensure patients have consistent access to medications they need, when they need them."
For nearly 20 years, ASHP has led efforts to find solutions to minimize and prevent drug shortages. The organization works closely with officials in the U.S. Food and Drug Administration's (FDA) Drug Shortages Program and collaborates with the University of Utah Drug Information Service to track drugs in short supply. The ASHP Drug Shortages Resource Center features recommendations for managing current inventory and, when available, recommendations for alternative therapies.
About ASHP
ASHP represents pharmacists who serve as patient care providers in acute and ambulatory settings. The organization's nearly 55,000 members include pharmacists, student pharmacists, and pharmacy technicians. For more than 75 years, ASHP has been at the forefront of efforts to improve medication use and enhance patient safety. For more information about the wide array of ASHP activities and the many ways in which pharmacists advance healthcare, visit ASHP's website, ashp.org, or its consumer website, SafeMedication.com.
Posted March 5, 2020