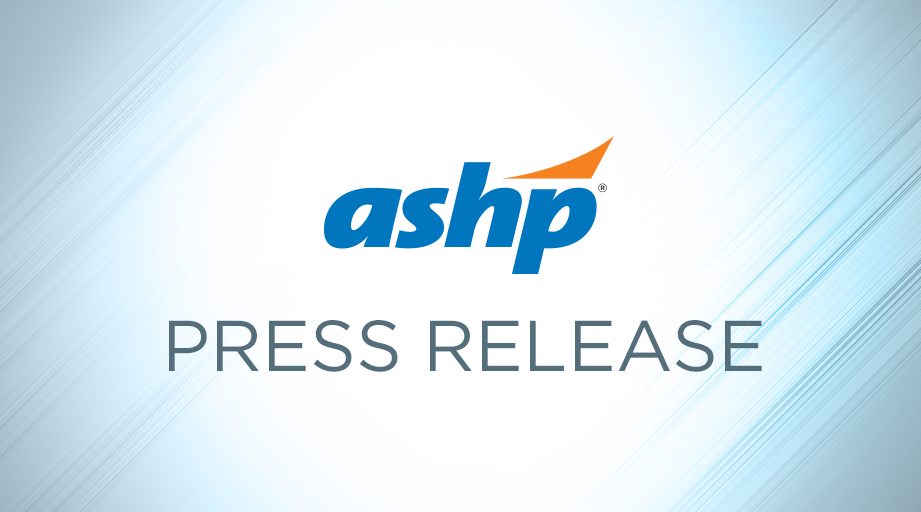 ASHP applauds actions taken this week by several federal agencies that will expand access to urgently needed medications and allow pharmacists to order and administer COVID-19 tests for patients, actions in direct response to ASHP's advocacy efforts.
On April 8, the Department of Health and Human Services authorized pharmacists to order and administer COVID-19 tests under the Public Readiness and Emergency Preparedness (PREP) Act. The authorization provides pharmacists with a greater role in supporting the COVID-19 response, which ASHP believes is a good first step towards additional changes allowing pharmacists to practice at the top of their licenses.
The Drug Enforcement Administration (DEA) announced on April 7 that it would take immediate steps to increase annual production quotas for controlled substances, including fentanyl, morphine, and hydromorphone, that are used for the treatment of mechanically ventilated COVID-19 patients. DEA will also increase the amount of ketamine, diazepam, and other controlled substances that can be imported into the United States. This would enable manufacturers and 503B outsourcing facilities to increase the supply of medications critical to the care of COVID-19 patients on ventilators.
In addition, the Food and Drug Administration (FDA) announced this week that it will not enforce the one-mile radius requirement from the agency's 2016 Hospital and Health System Compounding Draft Guidance. The FDA also clarified which drugs it designates as not "commercially available," meaning that these drugs can be compounded by 503A and 503B pharmacies.
ASHP, in collaboration with the American Medical Association, the American Hospital Association, the Association for Clinical Oncology, and the American Society of Anesthesiologists, wrote the DEA seeking increased production quota allocations for Schedule II controlled substances. ASHP also joined several pharmacy advocacy groups to issue recommendations for involving pharmacists as frontline responders to the COVID-19 pandemic and petitioned the FDA to exercise enforcement discretion related to compounding oversight during the national emergency. ASHP plans to continue to advocate for Congress to recognize pharmacists as providers in the Medicare program to further support COVID-19 response and beyond.
About ASHP
ASHP represents pharmacists who serve as patient care providers in acute and ambulatory settings. The organization's nearly 55,000 members include pharmacists, student pharmacists, and pharmacy technicians. For more than 75 years, ASHP has been at the forefront of efforts to improve medication use and enhance patient safety. For more information about the wide array of ASHP activities and the many ways in which pharmacists advance healthcare, visit ASHP's website, ashp.org, or its consumer website, SafeMedication.com.
Posted April 9, 2020