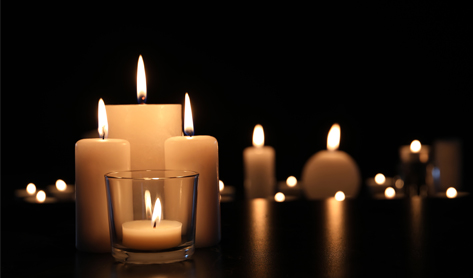 William A. Gouveia, a pharmacy leader who made tremendous contributions to the profession, died March 23 in Deadham, Massachusetts, at the age of 77 years.
Gouveia spent his career in the Boston area, holding leadership positions at Massachusetts General Hospital, the New England Medical Center (now Tufts Medical Center), and Northeastern University. But his influence extended far beyond the city and included decades of support for ASHP and its flagship journal, AJHP.
Gouveia served on ASHP's Board of Directors in 1986–89. He was vice chair of the ASHP Commission on Goals in 1983–84, and he chaired the commission in 1990–93. Gouveia also served on other commissions and councils for ASHP and the ASHP Foundation.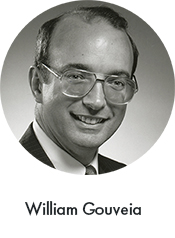 In 1993, Gouveia was named an ASHP Fellow, and in 1999, he received ASHP's Harvey A.K. Whitney Lecture award. ASHP awarded Gouveia an honorary membership in 2015.
"Bill was a dear friend, mentor, and colleague who was and will always be viewed as one of the greatest pharmacy leaders of our time," said ASHP Chief Executive Officer Paul W. Abramowitz.
"I had the pleasure of knowing Bill for over 40 years, and I was fortunate to have had the opportunity to work closely with him on a wide array of efforts to improve patient care and advance pharmacy practice," Abramowitz said. "Bill had a special way of connecting with others with kindness, respect, and empathy while at the same time being a forceful and effective leader and advocate for patients and the pharmacy profession. It is nearly impossible to put into words what a wonderful individual, leader, and friend Bill was. He was a truly special person with an indelible legacy who will be forever missed but always remembered."
Perhaps Gouviea's most enduring contribution to ASHP was his 40-year relationship with AJHP. He supported the journal as an author, columnist, editorialist, editorial board member, and contributing and field editor.
"Bill Gouveia was widely admired for his ability to conceptualize how pharmacy could contribute more broadly to resolving the challenges in healthcare," said William Zellmer, retired ASHP deputy executive vice president and former AJHP editor.
In 1968, Gouveia was a 25-year-old associate in pharmacy at Massachusetts General Hospital when his first literary contribution to AJHP appeared in the journal, then known as the American Journal of Hospital Pharmacy.
That report, Computers — basic principles and hospital pharmacy implications, foreshadowed Gouveia's authorship of AJHP's computer concepts column from 1970 through 1974.
Gouveia penned or coauthored nearly 90 articles for AJHP on a host of issues relating to pharmacy practice, and his writing also appeared in other peer-reviewed publications. He was the 1982 recipient of the ASHP Foundation's Award for Sustained Contributions to the Literature of Pharmacy Practice.
In 2011, Gouveia became the first recipient of the AJHP Award for Sustained Contribution.
Gouveia's final written contribution to AJHP was as coauthor of a 2014 commentary celebrating the 30th anniversary of the John W. Webb Lecture award, which Gouveia had cofounded to recognize those who foster excellence in pharmacy management. Gouveia was the 1989 recipient of the award.
Zellmer noted that Gouveia and his wife, Sharon (Silva), hosted pharmacists from around the world who came to Boston to learn from the profession's leaders. Zellmer said the couple's "gracious, sensitive, and affable manner cultivated countless friends who now mourn Bill's passing."
One such friend is Christopher Fortier, chief pharmacy officer at Massachusetts General Hospital. Gouveia, when he learned of Fortier's impending move, called him to emphasize how important it would be to establish a strong, innovative pharmacy department.
"Bill was very thoughtful in wanting to welcome me back to New England and Massachusetts, and he wished me the best of luck, knowing that taking on the role would be a challenge," Fortier said. "As a young pharmacy leader, I was so appreciative of having a true pharmacy visionary and leader reaching out and being invested in my future success."
Another friend whose career was influenced by Gouveia is Bill Churchill, retired chief pharmacy officer at Brigham and Women's Hospital in Boston. Churchill called Gouveia a coach, guide, and mentor through good times and bad.
"When I first became a pharmacy executive, Bill was there to share his wisdom with me," Churchill said. "Bill also taught me so much about pharmacy practice and how to innovate. ... His impact on how we practiced pharmacy was unparalleled."
"Words can't convey how much Bill Gouveia meant to me," he added. "I shall miss him a lot."
Gouveia was born August 10, 1942, to Gabriel and Wilhemina Gouveia of Lowell, Massachusetts.
He earned a pharmacy degree in 1964 from the Northeastern University School of Pharmacy in Boston and started his career at Massachusetts General Hospital as an associate in the laboratory of computer science. He became assistant director of the laboratory in 1971.
The next year, Gouviea was named director of pharmacy at New England Medical Center, a position he held for 36 years. He was on the faculty at the Massachusetts College of Pharmacy and Health Sciences for 26 years and also practiced at Children's Hospital Medical Center.
In 2009, he became adjunct clinical professor at the Northeastern University School of Pharmacy, which in 2014 established the William A. Gouveia Scholarship for Student Excellence.
Gouveia was member of the Massachusetts Society of Health-System Pharmacists (MSHP) for more than 50 years. He served as MSHP's president in 1969 and was a member of the organization's Board of Directors for many years. MSHP honored Gouveia with its Leadership Award in 1969 and named him Hospital Pharmacist of the Year in 1973.
In 2008, Gouveia was honored as MSHP's first-ever Fellow. Six years later, he was awarded an honorary membership in MSHP — another first the organization. MSHP also renamed its Outstanding Service Award the William A. Gouveia MSHP Outstanding Service Award as a tribute to his career.
Joseph M. Sceppa, retired pharmacy consultant for the Massachusetts Department of Health and one of those who nominated Gouviea for the MSHP honorary membership, recalled his friend's passion for the profession.
"He encouraged me and others to reach for the stars by teaching at a local college, continuing to pursue advanced degrees, and becoming leaders in local and national pharmacy organizations," Sceppa said.
Sceppa said Gouveia set expectations for his staff, backed up those expectations through his own actions, and enlisted the support of his physician and nurse colleagues to expand pharmacy initiatives.
"He hired the first clinical pharmacist in Massachusetts and hired away the director who implemented the first unit-dose–IV additive program in Massachusetts," Sceppa said.
Gouveia held service and leadership roles in local, state, and national organizations, including the Boston Druggists' Association, the Massachusetts Board of Registration in Pharmacy, the Massachusetts Regional Center for Poison Control and Prevention, the United States Pharmacopeial Convention, and the Accreditation Council for Pharmacy Education.
He is survived by his wife of 52 years, Sharon; three children; 11 grandchildren; and a brother and sister.
[This news story appears in the June 15, 2020, issue of AJHP.]
Posted April 22, 2020