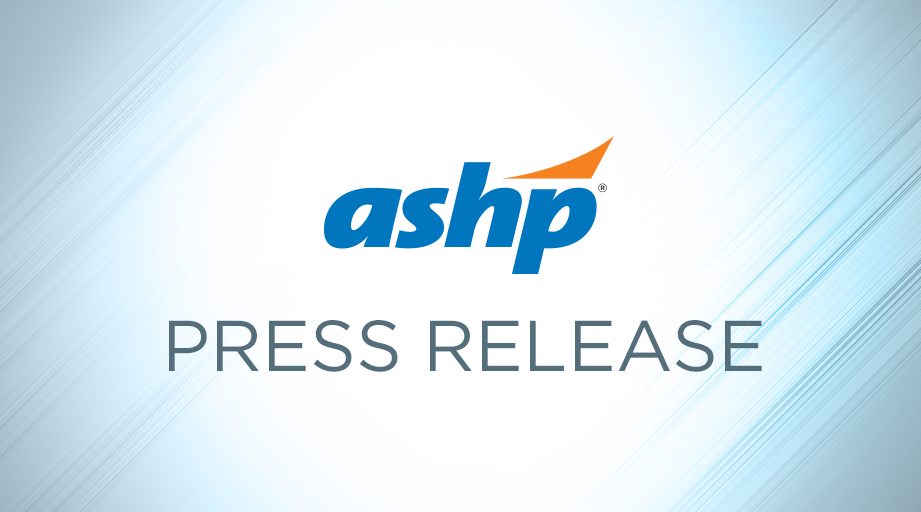 Briscoe-Dwyer, Sinclair Join Board of Directors
Thomas J. Johnson, Pharm.D., M.B.A., BCCCP, BCPS, FASHP, FCCM, was installed on June 9 as ASHP President at the annual meeting of the ASHP House of Delegates.
Dr. Johnson is Assistant Vice President of Hospital Pharmacy at Avera Health in Sioux Falls, S.D. He served as ASHP Treasurer and was a member of the ASHP Board of Directors. His ASHP service also includes terms on the Councils on Education and Workforce Development and Therapeutics, Committee on Nominations, Task Force on Organizational Structure, and Practitioner Recognition Committee. Dr. Johnson served as a South Dakota delegate in the ASHP House of Delegates, is a Past President of the South Dakota Society of Health-System Pharmacists (SDSHP), and the recipient of the 2005 SDSHP Pharmacist of the Year.
Also taking office during the session were Leigh A. Briscoe-Dwyer, Pharm.D., B.S.Pharm., BCPS, FASHP, and Jamie S. Sinclair, B.S. Pharm., M.S., R.Ph., FASHP, both of whom were installed as members of the ASHP Board of Directors.
Dr. Briscoe-Dwyer was previously Vice President of Network Pharmacy for the Westchester Medical Center Health Network in Valhalla, N.Y. Her ASHP service includes terms as a New York delegate to the House of Delegates, Chair of the Committee on Nominations, and member of the Council on Public Policy, the Practitioner Recognition Committee, and the Advocacy & PAC Advisory Committee.
Dr. Sinclair is Director of Pharmacy Services for Mercy Medical Center in Cedar Rapids, Iowa, and Adjunct Assistant Professor at the University of Iowa College of Pharmacy. Her ASHP service includes terms as Chair of the Commission on Affiliate Relations and as an Iowa and Minnesota delegate to the ASHP House of Delegates. She was also a member of the ASHP Council on Pharmacy Practice, Committee on Nominations, Women in Pharmacy Leadership Steering Committee, and was a faculty member for the ASHP/ISMP Medication Safety Certificate.
About ASHP
ASHP represents pharmacists who serve as patient care providers in acute and ambulatory settings. The organization's nearly 55,000 members include pharmacists, student pharmacists, and pharmacy technicians. For more than 75 years, ASHP has been at the forefront of efforts to improve medication use and enhance patient safety. For more information about the wide array of ASHP activities and the many ways in which pharmacists advance healthcare, visit ASHP's website, ashp.org, or its consumer website, SafeMedication.com.
Posted June 11, 2020