 Florida Grapples with COVID-19 Surge
At Lee Health in southwest Florida, the resurgence of COVID-19 has prompted changes to the pharmacy work environment as the health system follows safety guidance, adjusts services, and adapts to changing circumstances.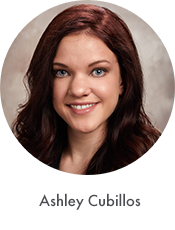 "Some of our pharmacists were temporarily 'de-decentralized,' or removed from decentral pharmacist positions, and brought back into the main pharmacy for purposes of not having more people than necessary out and about on a patient care unit," said Infectious Diseases Clinical Pharmacy Specialist Ashley Cubillos. "Everybody is in a little bit of a shakeup these days in terms of what their job responsibilities are and where they are physically when they perform these job responsibilities. And we're never quite sure of exactly what the next days or weeks ahead will necessarily bring."
She noted that pharmacy work areas have been reconfigured to limit exposure to SARS-CoV-2 and reduce the risk of critical staffing shortages.
Lee Health has reported 43 COVID-19 cases among staff members who were exposed at work, and 404 employees have been quarantined over the course of the pandemic.
"We've been pretty fortunate in terms of pharmacy staff not having to be quarantined to an excessive degree. But it is something that is always in the back of our minds," Cubillos said.
Cubillos said her health system's COVID-19 experience is typical for the state, which has reported nearly 380,000 cases and 5,345 deaths, according to July 23 data from Johns Hopkins University.
Lee Health reported an inpatient COVID-19 caseload of 317 patients on July 17, and Cubillos said hospitalizations have accelerated in recent weeks.
Before the pandemic struck, Cubillos focused largely on antimicrobial stewardship activities and staff education.
Now, she said she spends a lot of time "keeping up with the absolute deluge of literature that has become available for treatment of COVID-19" and communicating with the medical staff about new therapeutic developments.
Her other major task is procuring the experimental antiviral drug remdesivir. Cubillos said identifying patients who meet the criteria for the drug's emergency use authorization (EUA) and completing EUA requests is "a huge logistical challenge."
She said the ability to work remdesivir into clinical care plans is driven by the availability of the drug, which is manufactured by Gilead Sciences, Inc., and supplied by the Florida Department of Health.
"When the department of health had remdesivir in stock, we were using it on a lot of patients," Cubillos said. "Now, we're sort of in this gap in between the availability of it from the department of health and commercial availability, which a lot of other hospitals are struggling with as well."
The U.S. Department of Health and Human Services announced June 28 that it was procuring about 500,000 treatment courses of remdesivir for U.S. hospitals. The drug will be distributed commercially by AmeriSource Bergen in coordination with federal and state health officials. The EUA requirements for the drug remain in effect.
Cubillos said one of her most rewarding COVID-19 experiences involved obtaining remdesivir for a patient early in the pandemic, when the drug was only available through a compassionate use protocol.
"Anybody who's done a compassionate use drug request can attest to the fact that it takes a lot of time and a lot of effort and a lot of information to make that happen," she said. "But we did make that happen for this particular patient."
She said the patient's wife wanted her husband to receive the drug and live to celebrate an upcoming milestone wedding anniversary. The patient did eventually go home after a protracted hospital stay.
"It really hit home that this is why we're doing what we're doing," Cubillos said. "We are attempting to enrich and basically prolong peoples' lives in a meaningful way as much as we can."
She also urged pharmacists to help their communities by stressing the importance of wearing a mask, washing hands often, and maintaining social distance.
"We need to lead by example, and do those things ourselves, and encourage others to do them," Cubillos said. "It's going to take every single one of us to combat the spread of this virus until we have other mechanisms of managing it, such as a vaccine."
For more information and free tools regarding the pandemic, including the Assessment of Evidence for COVID-19-Related Treatments, visit ASHP's COVID-19 Resource Center and the COVID-19 Community at ASHP Connect.
[This news story appears in the November 1, 2020, issue of AJHP.]
Posted July 23, 2020