 Pandemic Reaches Beyond Acute Care Facilities
Preventing SARS-CoV-2 infection in vulnerable patients is a top priority at TIRR Memorial Hermann in Houston, Texas, where the COVID-19 pandemic is affecting day-to-day operations at the 60-year-old rehabilitation hospital.
"It's a struggle," said Sarah Lake-Wallace, director of pharmacy services. "There's no normality right now for anybody."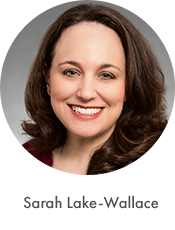 Lake-Wallace said she and her colleagues felt helpless as they watched COVID-19 cases explode this spring in places like New York, New Jersey, and Washington State.
"Our hearts went out to them," she said. And she emphasized that she's "very grateful" to colleagues in those states who shared their struggles with the pandemic.
"The amount of information people have been willing to share and communicate and problem solve has been really amazing," she said. "It helped us be in a better place to manage right now than we would have been if we didn't have their knowledge and experience."
COVID-19 cases in Texas started accelerating in June, and the daily case count first topped 10,000 on July 7, according to data from Johns Hopkins University.
Houston is the seat of Harris County, which accounts for the largest county-level share of total COVID-19 cases in Texas.
TIRR Memorial Hermann was established as a polio treatment facility and now provides inpatient and outpatient rehabilitation for serious conditions such as brain injury, spinal cord injury, stroke, and neurologic disease.
Although the hospital doesn't treat acutely ill COVID-19 patients, TIRR Memorial Hermann and the Memorial Hermann Rehabilitation Network provide postacute rehabilitation for COVID-19 patients who no longer test positive for the SARS-CoV-2 virus.
Lake-Wallace said lengthy intensive care unit stays can leave these patients "very debilitated." Patients may need help to recover from the effects of tracheostomy or mechanical ventilation.
Lake-Wallace said one of the pharmacy team's greatest clinical challenges is developing appropriate medication regimens for their patients as they transition from acute to rehabilitative care.
Anticoagulation management and educating patients about signs and symptoms of clotting disorders — a common complication of COVID-19 — has emerged as a major therapeutic concern during the pandemic.
"We have to figure out ... how long do we keep them on [anticoagulants], do we put them at full treatment dose, do we do preventative therapy?" she said.
Pharmacists also establish postacute medication regimens for chronic conditions and work with nutritionists to counter the effects of anorexia that can develop during prolonged intensive care unit stays.
Lake-Wallace said her pharmacists' day-to-day activities have changed to accommodate remote work during the pandemic. The staff is also performing discharge medication counseling and other tasks that were previously handled by student interns.
"We, unfortunately, have not been able to maintain our student interns onsite during this time," she said.
She said pharmacy team members routinely check in with each other and provide "amazing" support to foster well-being in the face of uncertainty.
"In Houston, we've learned many lessons through many emergency events. We've gone through flooding and hurricanes. So we've always been committed to investing in our people and their resilience," Lake-Wallace said.
For more information and free tools regarding the pandemic, including the Assessment of Evidence for COVID-19-Related Treatments, visit ASHP's COVID-19 Resource Center and the COVID-19 Community at ASHP Connect.
[This news story appears in the November 15, 2020, issue of AJHP.]
Posted July 24, 2020